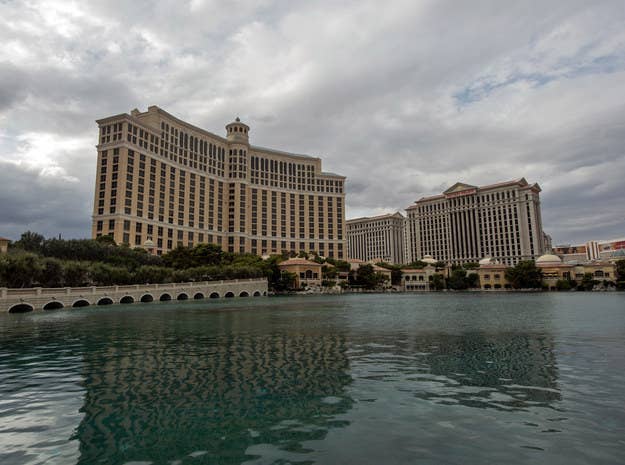 The Federal Bureau of Investigations allegedly impersonated internet technicians at a Las Vegas hotel while investigating a gambling operation, according to court documents filed Tuesday in U.S. District Court in Nevada.
The documents were filed by the attorneys defending Wei Seng Phua, a Malaysian poker player and real estate developer who is accused of running an illegal sports betting operation out of his villa at Caesar's Palace during the 2014 World Cup.
The FBI alleges that Phua is a high-ranking member of the 14K Triad, one of the most important organized crime groups in East Asia, the Las Vegas Review-Journal reported.
Phua's lawyers are asking the court to suppress evidence amassed during a July search of the poker player's villa. They claim that the FBI was only able to obtain a warrant for that search by getting Caesar's to shut down the Internet in those villas and then dressing up as technicians to convince Phua to let them in, thereby violating Phua's 4th Amendment rights.
The FBI headquarters in Washington D.C. referred requests for comment to its Las Vegas office. The Las Vegas FBI office referred questions to the U.S. Attorney in Las Vegas. The U.S. Attorney did not respond to request for comment by publication time.
Phua's attorneys also allege that the FBI tried to hide the fact that it had cooperated with the hotel to get the Internet shut off.
"They crafted all the documents in the case and the video tapes to hide the fact that they had shut down the Internet access," Tom Goldstein, Phua's attorney, told BuzzFeed News. "If you read all the documents they filed they do not make any reference to having cut off the Internet."
Phua's attorneys shared an email that appears to support their version of the events. In one exchange, Special Agent Minh Pham tells another agent that Caesar's employees agreed to bring in an FBI agent when they went to fix Phua's Internet.
"We met with Caesar's employees and the tech supervisor is very cooperative," reads an email attributed to Pham. "He agreed to be wired and bring NGCB SA [Nevada Gaming Control Boards Special Agent] Lopez with him when they respond to subject's request for tech assistance tomorrow."
In another exchange provided by Phua's attorneys, a Caesar's employee appears to admit to intentionally disrupting Phua's Internet connection.
"After the disruption did not produce the desired results, GCB and FBI returned to the Caesars security office and proposed a new plan of having Caesars engineers cut the cox connection and one of them would go into the room dressed as our engineer," wrote Paul Urban, who is identified as a Caesar's "Corporate Investigator."
Caesar's Palace also did not reply to a request for comment by publication time.