Court Rules In Favor Of Whistleblower Cop Who Spoke Out Against NYPD Quotas
Officer Craig Matthews had sued the city for violating his First Amendment rights after he suffered retaliation for speaking out against arrest quotas. A federal judge had dismissed the lawsuit, but the U.S. Court of Appeals decided to let the suit go on.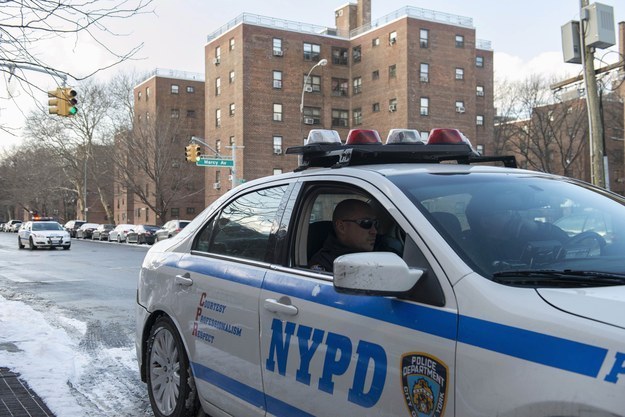 A court of appeals ruled Thursday that a New York Police Department officer who told his supervisors about an illegal quota system was protected by the First Amendment and may continue to sue the city for what he says was retaliation from his bosses.
Craig Matthews, an NYPD veteran of 17 years assigned to the 42nd Precinct in the Bronx, filed a civil rights lawsuit against the city of New York in 2012. In the lawsuit, filed with the help of the New York Civil Liberties Union, Matthews alleged that he began suffering retaliation from his supervisors in 2008, after he told NYPD bosses about a quota system implemented in his precinct.
Police quotas — systems in which cops are required to make a given number of arrests and stops each week to beef up their precinct's statistics — are illegal in New York City. Critics say quotas are widespread and lead to arbitrary arrests that can derail innocent people's lives, all while damaging the relationship between police and the communities they serve.
In the original lawsuit, Matthews alleges that he was denied overtime, separated from his partner, sent to punitive assignments, and given unfairly negative evaluations after speaking out, claiming that the city violated his First Amendment rights in the process.
But a federal judge with the U.S. District Court for the Southern District of New York ruled that Matthews' lawsuit could not proceed, because the cop was speaking as a public employee and not as a citizen. The speech of public employees is notoriously not protected by the First Amendment.
Thursday's decision, filed in U.S. Court of Appeals for the Second District, states that Matthews was acting as a citizen and not as a public employee when he told his supervisors about the quotas. The ruling does not say whether the city retaliated against Matthews, but merely allows the cop's original civil rights lawsuit, which had been dismissed by a federal judge, to move forward.
"Today's decision protects the ability of police officers to speak out against this kind of misconduct when they see it," said Christopher Dunn, a lawyer with the NYCLU. "New York City's finest should be applauded when they expose abuse, not abused and retaliated against."
The Patrolmen's Benevolent Association, the largest NYPD union and generally one of the NYCLU's fiercest critics, told BuzzFeed News that it supports the decision.
"This union has been warning about the dangers of police quotas for over a decade," said PBA President Pat Lynch. "This decision comes at an important time because despite management's claim that they want quality not quantity, illegal quotas for police activities are, unfortunately, alive and well in the NYPD."
The NYPD did not immediately respond to a request for comment.