Three In New York Charged With Terrorism
Two Queens roommates allegedly had several propane gas canisters and instructions on how to turn them into bombs. A third man is being charged with providing support for terrorists seeking to kill U.S. citizens abroad.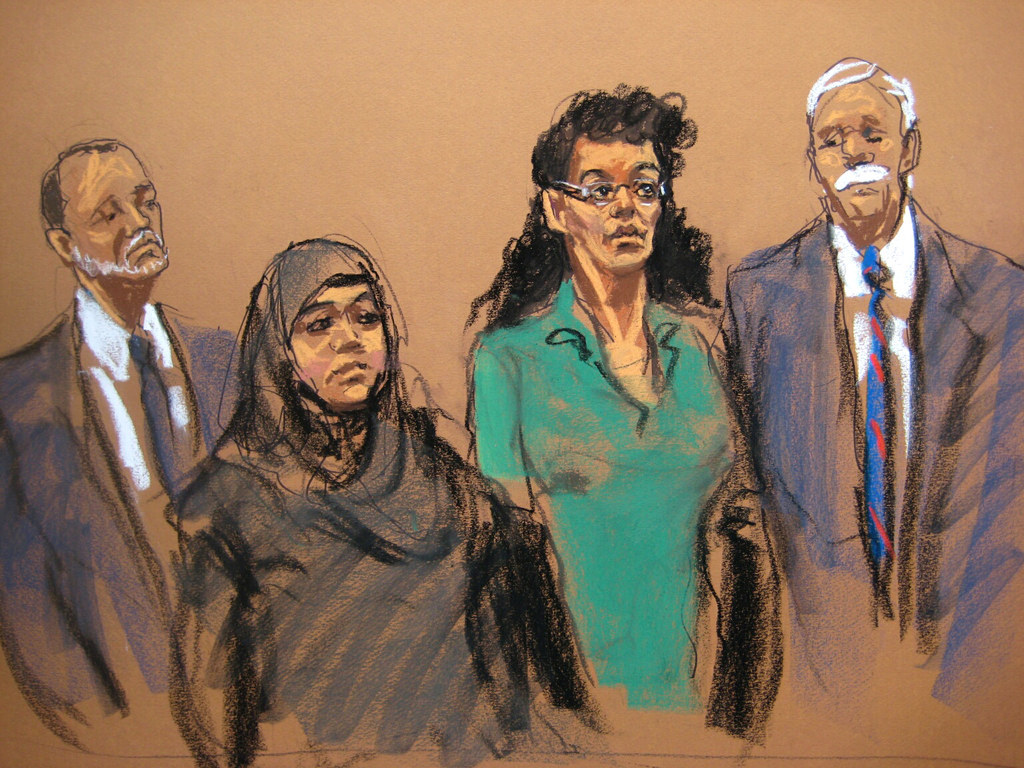 NEW YORK — Three people were accused Thursday of planning to detonate a bomb in the United States and of providing material support to terrorists, according to two criminal complaints filed in federal court in Brooklyn.
The complaints named the three suspects as 28-year-old Noelle Velentzas, 31-year-old Asia Siddiqui, and Muhanad Mahmoud Al Farekh.
The first two defendants shared an apartment in Queens and are being charged with conspiracy to use a weapon of mass destruction on U.S. soil. The third defendant, who was recently deported to the U.S. from Pakistan, is being charged in a separate case with conspiracy to provide material support to terrorists seeking to kill U.S. citizens abroad.
The two cases are being prosecuted by Loretta Lynch, the U.S. District Attorney for the Eastern District of New York and President Obama's nominee for U.S Attorney General.
"We are committed to doing everything in our ability to detect, disrupt, and deter attacks by homegrown violent extremists," Lynch said in a statement. "We remain firm in our resolve to hold accountable anyone who would seek to terrorize the American people, whether by traveling abroad to commit attacks overseas or by plotting here at home."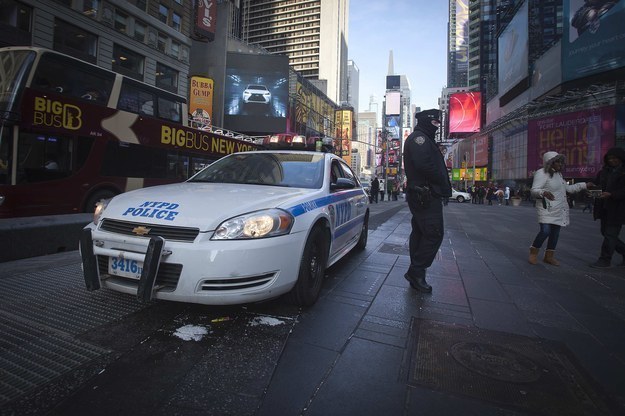 In one case, two Queens women inspired by al-Qaeda sought to build and detonate a bomb in the United States.
Siddiqui allegedly had "multiple" propane gas tanks as well as instructions on how to turn them into bombs.
The women had been in contact with an undercover officer and informed them of their plans, according to the criminal complaint.
Authorities allege that Velentzas has "violent jihadist beliefs" and had expressed an interest in "terrorist attacks in the United States" while meeting with the officer in 2013.
She also allegedly expressed happiness about the Sept. 11 attacks and named Osama bin Laden as her hero. Velentzas also had a picture of bin Laden holding a gun as the background on her phone, the complaint said.
The complaint said Velentzas was also interested in pressure cookers after the Boston Marathon bombing and had discussed learning how to take a police officer's weapon from them.
"You can find a lot of things [in the pressure cooker], even if it's not food," Velentzas allegedly told a undercover officer, according to the complaint. She then allegedly pointed to "a thick rope and an axe in the vicinity of the pressure cooker."
The complaint also accused Siddiqui of violent jihadist beliefs, and said she had been in contact with members of Al-Qaeda in the Arabian Peninsula, or AQAP.
Through this correspondence, Siddiqui allegedly became close with Samir Khan. Khan was a prominent member of AQAP who was killed in 2011, and the author of an English language manual called "Make A Bomb In the Kitchen Of Your Mom."
In 2009, Siddiqui published a poem in an al-Qaeda publication linked to Khan, the complaint said. In the poem, Siddiqui wrote she hits "cloud nine with the smell of turpentine, nations wiped lean of fifty shrines."
In 2011, Siddiqui allegedly sent a letter of support to Mohammad Mohamud, who was arrested a year earlier after he tried to detonate a bomb in a Christmas-tree lightning ceremony in Oregon. Siddiqui's name or address did not appear in the letter, but the FBI believes the woman was behind it because the return address is "associated with York College, Siddiqui's alma mater."
The two women allegedly conspired together to learn "science" to construct a bomb that could be detonated in the U.S.
The women frequently discussed these plans in hours of conversations recorded by the undercover officer, authorities said.
They allegedly spent a significant amount of time researching the plans and allegedly spent a significant amount of time watching ISIS propaganda videos online.
At one point, the undercover officer allegedly asked Velentzas, "we read chemistry books with breakfast. Like, who does that?"
"People who want to make history," Velentzas allegedly replied.
In a separate case, a U.S citizen recently deported from Pakistan sought to aid terrorists organizations who wanted to kill U.S. citizens abroad.
According to a criminal complaint, Farkh arrived in Pakistan in 2007. There, he allegedly provided weapons and training to three members of al-Qaeda who intended to commit a suicide attack on the New York City subway system, the complaint said.
Read the complaint here:
Download PDF
Noelle Velentzas and Asia Siddiqui were charged with aiding al-Qaeda. An earlier version of this post incorrectly said they were charged with trying to join ISIS.