A Man Survived The Bataclan Massacre Because His Prosthetic Leg Allowed Him To Play Dead
"I'm only alive because of my prosthetic leg."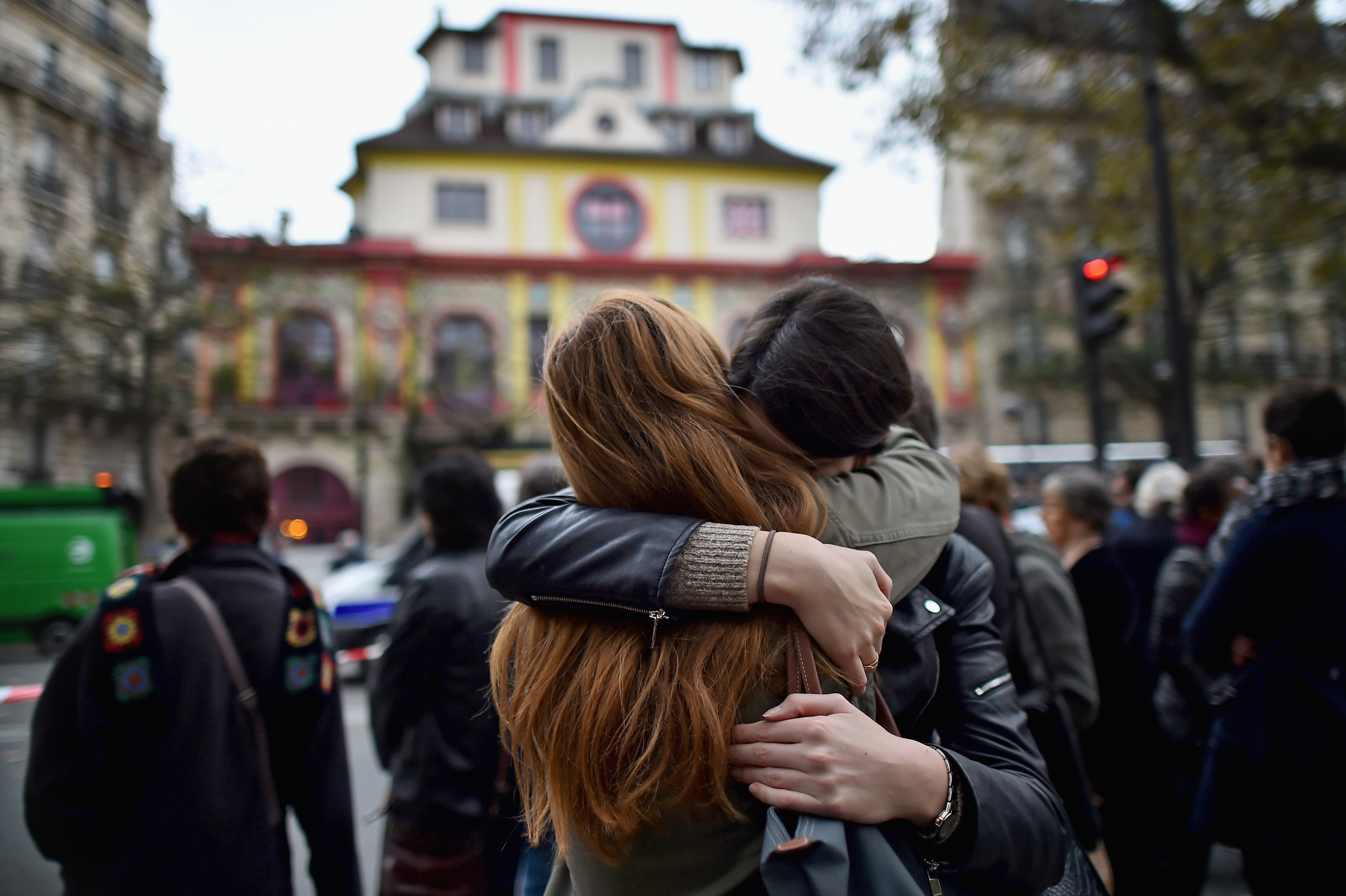 The stories of the more than 1,000 survivors from last Friday's terrorist attack on the Bataclan theater have begun to emerge. And some of them are downright miraculous.

Gregoire Philonenko, for example, said he was able to escape the theater because he couldn't feel a terrorist's prodding kick on his prosthetic leg — allowing him to play dead.
Philpnenko, a lifelong Parisian, had agreed to take his 19-year-old son and one of his friends to see the Eagles of Death Metal.

"It was an OK concert," Philpnenko told the BBC. "Good atmosphere."
Like many others, Philonenko's first thought was that the gunshots were fireworks, or part of the show. Then he saw people falling down and realized "it was not fireworks, but bullets."
Philonenko and his son dropped to the ground and played dead, hoping to escape the terrorists' attention. But the gunshots kept coming, one or two in quick succession with moments of silence in between. Philonenko looked up and saw the gunmen were methodically making their way through the concert hall.
"They were choosing the person who was still alive to execute them," Philonenko told the BBC.

Philonenko wanted to crawl away, or at least avoid calling attention to himself. But his lower body was in the way of one of the terrorists. And because of a disability that had left him with a prosthetic right leg from the knee down, he couldn't move fast enough.
"I said to my son, 'Listen, I am a dead man, d'accord? It's over,'" he said. "'You don't move, but me, I am dead.'"
The terrorist made it to Philonenko. He pushed his leg with the tip of his boot. Philonenko couldn't feel it so he didn't flinch. The terrorist shot the person next to him and moved on.
Philonenko stayed quietly on the ground with his son until the police came. Then he walked out.
"I don't know why I am still alive," Philonenko said. "Only for my legs."
BuzzFeed News couldn't reach Philonenko for comment.