Text to be Whispered by the Bedside of a Sleeping Child
after Tim Etchells
Here's
the deal: if you die
then I will be able to
drink again & no
one alive will even
blame me—this,
child, is
the dark wind in-
side, but it isn't even
the darkest. Then I
think, I'll have another
child, a back-up, in
another city, with
another woman, just
in case. Then
I think, I'll call this
poem, text
to be whispered by
the bedside of a sleeping

child, so when you're older
you'll understand. Then I
think, this
isn't even a poem.

The Child
The month my father is dying
I buy clothes too small for me—
small pants, small t-shirt, small coat—
& never bother to return them.

Dharma
Close
your eyes—try to remember
the porn

you got off to last
night, the particulars—
anything? Now
try to remember that email
you neglected to answer,
the important
one, the one
where you heard a friend was
dying. Now try
to remember how much milk
is left in the fridge. Now
—quick—what's
the color of your bedroom
walls? At the end of
the world, every
text, each mindless bag
of chips, all of it will flow
back, vividly & at once
as you

scroll, scroll, scroll.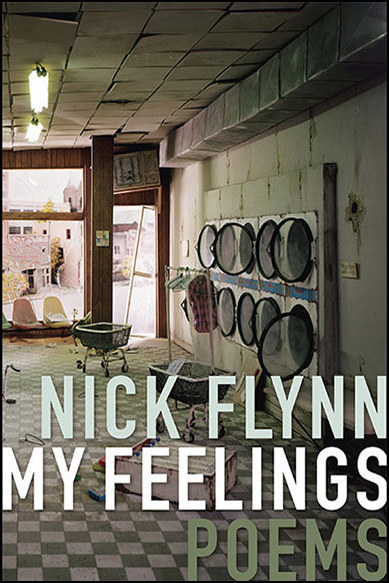 Nick Flynn has received fellowships and awards from, among other organizations, The Guggenheim Foundation, PEN, and The Library of Congress. Some of the venues his poems, essays and non-fiction have appeared in include The New Yorker, the Paris Review, and National Public Radio's This American Life. He is currently a professor on the creative writing faculty at the University of Houston, where he is in residence each spring. In 2015 he published his ninth book, My Feelings (Graywolf), a collection of poems. His work has been translated into fifteen languages.