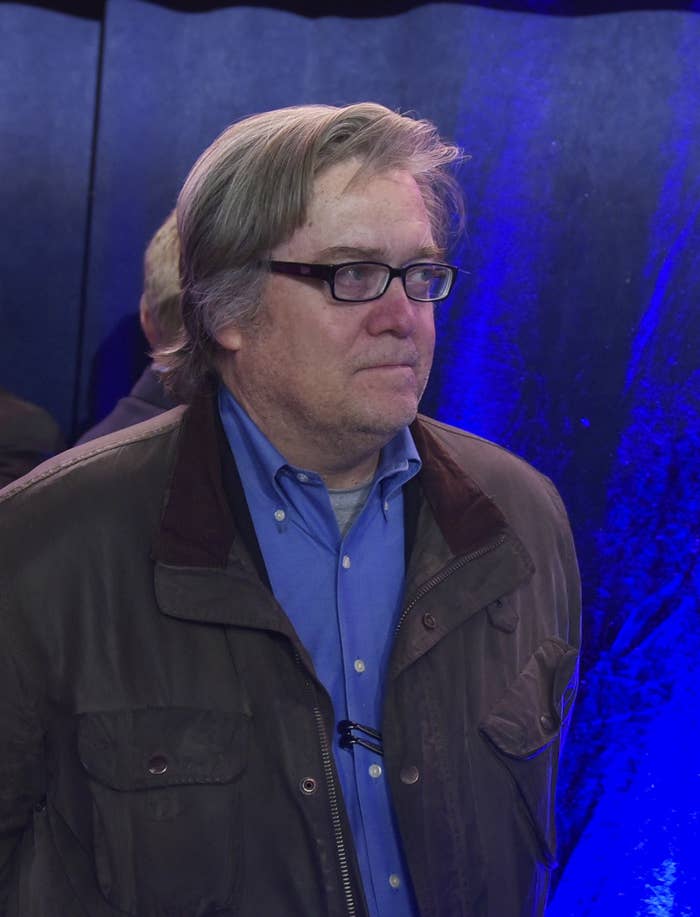 Steve Bannon, the former Breitbart executive who left the website in August to become Donald Trump's campaign CEO, declared victory Wednesday morning for Trump's populist movement and conservative media outlets like Breitbart that gave voice to the anti-establishment current sweeping the United States, Europe, and the United Kingdom.
"If you listen to Breitbart News Daily and you read the pages of Breitbart, you're not surprised this morning," Bannon said in an interview with Breitbart editor-in-chief Alex Marlow on the site's radio show. "The hobbits finally had a chance to speak," Bannon said, referring to a pejorative comment John McCain made in 2011 about "Tea Party hobbits."
"I'm sorry I didn't get a chance to see the media meltdown," Bannon said.
The New York Times, The Washington Post, The Wall Street Journal, and The Financial Times of London missed the Trump campaign's strength, Bannon argued, just as legacy media organizations underestimated the surprise UK referendum to leave the European Union.
Both the Trump campaign and Brexit carried similar anti-establishment sentiments, Bannon told Marlow. "It's the same thing as Brexit. They didn't really understand Brexit. They didn't understand what the underlying desire for people to have control of their own lives that Brexit represented."
"My analogy to the British exist—to the Brexit movement—was really what the exit polls showed about people's desire for change. Real change—not the kind that gets talked about on cable TV."
Bannon also discussed Trump's electoral strategy and how the GOP nominee was able to create a path to victory by holding his "core four" states— Florida, North Carolina, Ohio, and Iowa—and expanding the map to include Rust Belt states traditionally held by Democrats.
"Pennsylvania, Ohio, Michigan, Wisconsin, places like that, would always be in play because of this populist message," Bannon said.
"I did agree with a lot of people that North Carolina was going to be her firewall and then a second would be the upper Midwest."