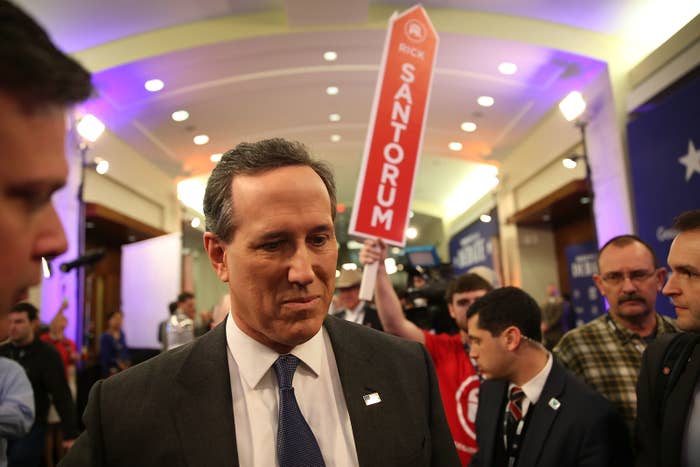 Rick Santorum unloaded on Hillary Clinton Wednesday and touted Donald Trump's appeal to working-class voters in Pennsylvania, a state he represented in the Senate for two terms.
"It's incredible to hear this deceitful, horrible human being of Hillary Clinton out there talking about being a uniter," Santorum told radio host Laura Ingraham in an interview on her show.
"Donald Trump has the message out there that actually is a message that can unite, particularly on the economy," said Santorum, who finished second to Mitt Romney in the 2012 Republican primary and has been stumping for Trump.
Santorum and Ingraham discussed Republicans' strength in Pennsylvania, a state Trump likely needs to carry to win the election, and why he thinks Trump's campaign has resonated with voters.
If Trump can stay on his core economic message of jobs and free trade, Santorum argued, "I believe he can and will win Pennsylvania."
Santorum also urged Republican Senate and House candidates, including Pennsylvania Sen. Pat Toomey, who is locked in a tight re-election fight against Katie McGinty, to put aside any differences they have with Trump and support his campaign.
"As much as a lot of senators and House members don't like what they see from Donald Trump from a personal level, the bottom line is he's a Republican who's running — by and large— a very focused campaign on economic, populist issues that are very, very popular in America right now," Santorum said. "If they just line themselves behind that agenda, we're going to be in pretty good shape."