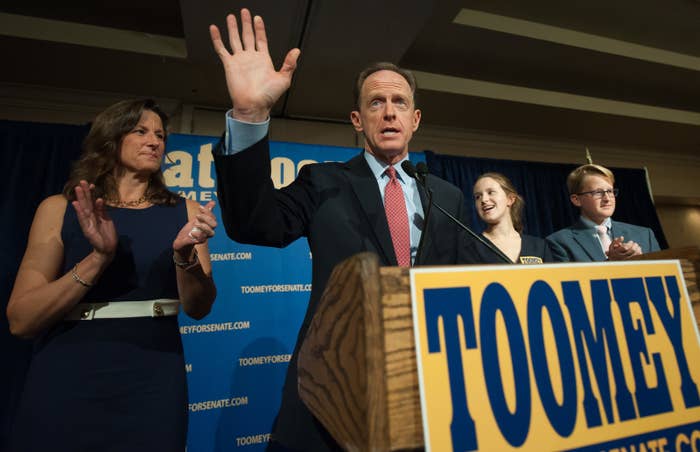 Pennsylvania Sen. Pat Toomey admitted Thursday that he doubted Donald Trump would win the election.
"I'm still trying to process everything," Toomey said in an interview with Philadelphia radio host Chris Stigall. "I've got to be totally candid with you: I was not expecting Donald Trump to win. I didn't anticipate that he would pull this off."
Toomey, who survived a strong challenge from Katie McGinty to win a second term in the Senate, decided to vote for Trump just hours before the polls closed.
"It was a genuine dilemma," Toomey said. "It wasn't a dilemma choosing between Trump and Clinton. Clinton was very easy to rule out from day one. That was never a possibility. I had and I still have a lot of concerns about things that Donald Trump has said — issues regarding his temperament [and] about positions."
Toomey added that he "decided to vote for Donald Trump because, I think, that the things we can accomplish outweigh the risks of problems with judgments or bad decisions."