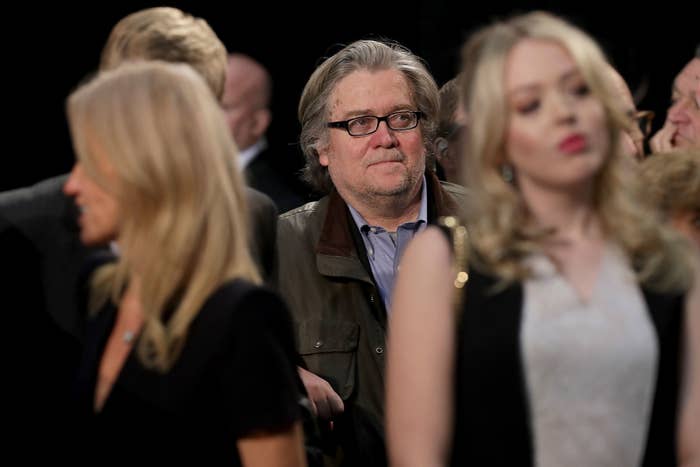 Stephen Bannon, the polarizing former chief executive of Breitbart set to become Donald Trump's chief strategist in the White House, flatly denied America had a systemic racial problem in a July interview.

Bannon has come under heavy fire as an ally of the white nationalist "alt-right" movement and critics charge that his appointment will embolden extremist forces across the country.
"I do not believe we have a major race problem in this country. I just don't," Bannon said on SiriusXM radio host Karen Hunter's program in mid-July, a month before Trump tapped him to become the campaign's CEO.
When Hunter asked Bannon about the spate of police shootings of black men, including Alton Sterling in Baton Rouge in July, Bannon said, "Do I automatically say it's because the police officer is a racist and there's some systemic race problem? No."

"I don't think it's a systemic race problem in this country," Bannon continued after Hunter pressed him repeatedly about the legacy of racial disparity in America. "My own life experience. I've just seen in communities like Richmond, Virginia and in the United States military when I was a naval officer," Bannon later said. "I don't see systemic racism in the military. I don't see systemic racism in these communities."
"Cities like Richmond and Baltimore and Philadelphia have black mayors, have black city councils, have black police commissioners. How can it be systemically racist if these men and women today are actually in control of the city?" Bannon questioned.