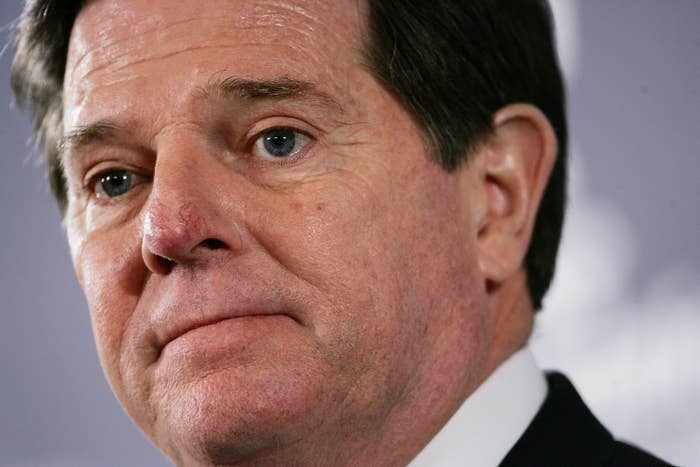 Former House Majority Leader Tom DeLay says he's not sure if Texas Sen. Ted Cruz is eligible to be president and added that Democrats are sure to take Cruz to court to resolve the mater.
"I gotta say, I've had this problem ever since Cruz announced. There is a difference between the definition of natural born and naturalization and it has not been settled by any branch of government," DeLay said on the Steve Malzberg show on Newsmax TV. "So I think Cruz needs to address this in some way because I think it is a cloud right now in Iowa."
Delay continued, saying that the matter wouldn't be settled until it was heard in court.
"He can't do anything through Congress. Congress isn't gonna pass any bill to protect him, and I'm sure Obama wouldn't sign anything," DeLay said.
"He's going to the courts if he's the nominee. I think Trump is right in that. The Democrats will use every avenue available to them, they sued me over a ballot issue." DeLay continued, referencing his own indictment under money laundering and conspiracy charges.
In 2005 a Texas judge found DeLay had violated campaign law by not disclosing $600,000 worth of fundraising. Later that year the Federal Elections Commission found that DeLay's political action committee had failed to report hundreds of thousands of dollars in funds. In 2014 all charges we dropped.
"They'll sue him," DeLay said of Cruz, "He'll end up in the courts one way or another."