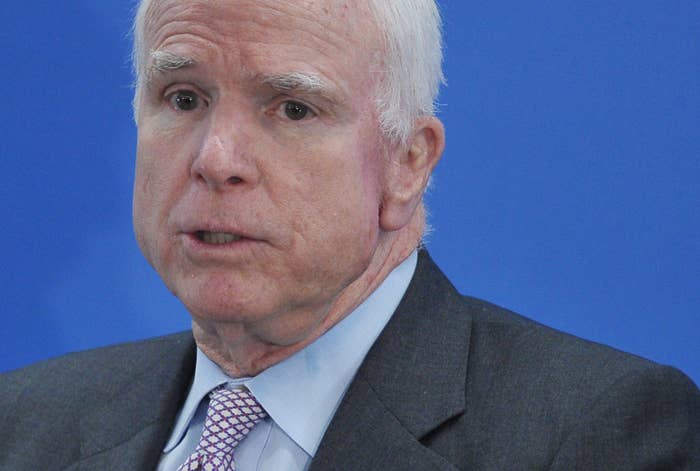 The former state senator challenging Sen. John McCain in Arizona's Republican primary criticized the senator on Thursday for questioning Ted Cruz's eligibility to be president.
"I was stunned when I heard what John McCain said," Kelli Ward, McCain's tea party-backed challenger, told BuzzFeed News in a statement. "I couldn't believe my ears – he was questioning Ted Cruz's citizenship when he was in a similar situation himself!"
McCain was born on a military base in Panama.

Ward continued, "This is just one more reason that our next conservative president needs strong reinforcements in Congress. Can you imagine what a President Ted Cruz would have to deal with if we still have a Senator John McCain in the Senate?"

McCain said in a radio interview on Wednesday that he wasn't sure whether the Canadian-born Cruz was eligible to be president. Republican presidential frontrunner Donald Trump said this week that Cruz's Canadian birth could be a problem for the GOP.
Cruz responded to McCain's comments in an interview with Bloomberg on Thursday, saying that the Arizona senator only questioned his citizenship because he secretly backs Marco Rubio's bid for the presidency.
In her statement on Thursday, Ward questioned McCain's conservatism.
"McCain has been more critical of Cruz than he has been of Obama. Mr. McCain's disdain for conservatives has gone too far - his desire to cling to the empire he has created for himself inside the Beltway has clouded his vision. The people of Arizona and the US are looking to change DC and the status quo. Questions like this, by a senior senator regarding a top contender for the presidency from the same party, are divisive and unnecessary."