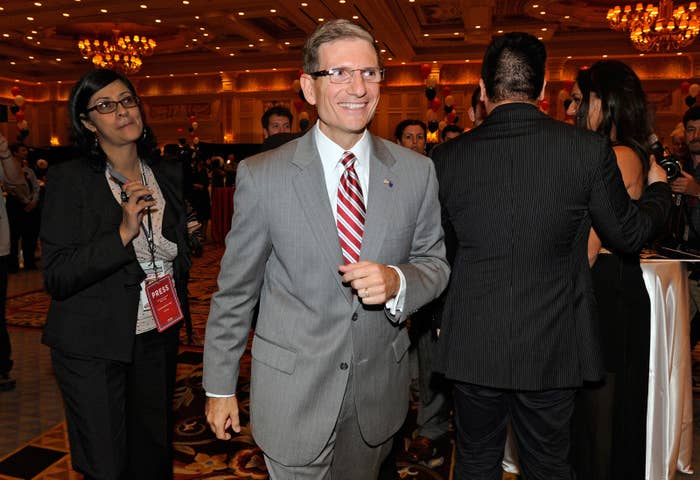 Nevada Congressman Joe Heck, who is the Republican nominee for U.S. Senate in the state, claims Muslims have tried to implement Sharia law in Michigan. The claim, which originated from a 2013 report on a satirical website, has been routinely debunked by fact-checking organizations and news outlets.
BuzzFeed News obtained audio of a May 28 town hall in Pahrump, Nevada, where Heck, who is running to replace Harry Reid in the Senate, used the claim to explain his opposition to resettling Syrian refugees in the United States.
In the recording, a member of the audience says that she has "a lot of concerns about the issue of the Syrian refugees and the whole issue of Islam," and asked Heck what he would do about it.
Heck responded by saying that he opposed President Obama's initiative to resettle refugees from Syria as long as intelligence agencies were not certain they posed no threat to the country.
"I believe that we need to suspend that program - we have actually passed legislation that suspends, that suspends the program until those agencies can tell us with certainty," Heck said.
When pushed by audience members who claimed that a large portion of Muslims in America supported Sharia law, Heck concurred.
"Depending on where, like, there are certain pockets throughout the country, like, certainly up in Michigan, is a high area, where there are areas where they have tried to implement their version of Sharia law in the United States," Heck said.