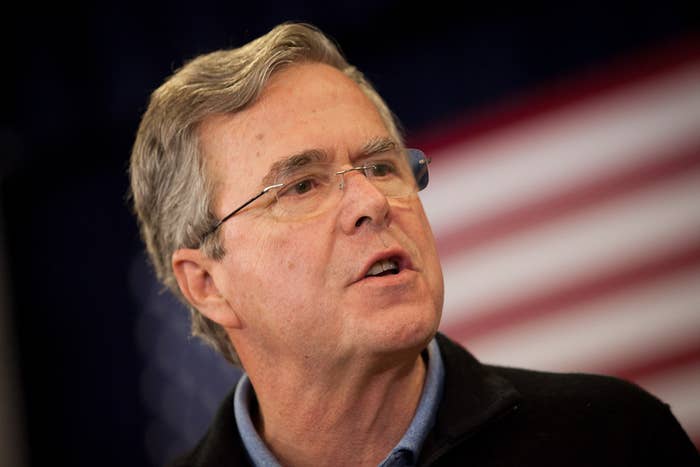 Jeb Bush said on Friday that Donald Trump's shifting position on the Iraq War, show's he's untrustworthy and not stable.
BuzzFeed News reported that, in a 2002 interview with Howard Stern, Trump said that he supported an invasion of Iraq. Trump has repeatedly claimed in debates and interviews over the past year that he opposed the invasion before the war started.
In a radio interview with Kelly Golden in Charleston, South Carolina, Bush responded to the report, saying, "So he did say he was for the war. He also said that my brother lied; he also said that Nancy Pelosi should have impeached my brother. So he's all over the map. He's not stable, he doesn't have a steady hand."
Bush likened Trump's changing position on the Iraq war to other policy position's Trump has been inconsistent on.

"He also was for partial birth abortion around that same time; he gave money to the Clinton campaign; he was for a fourteen-and-a-half percent tax on assets–not tax on income, assets. He admires the single payer system. The list goes on and on and on. And he's anti-second amendment. Now he transforms himself to a–I'm not sure what he's calling it, but a conservative of some kind, you can't trust Donald Trump, he will morph again."
Bush went on to say that America needed a consistent conservative to be president, and that Trump didn't have the principles or experience for the position.
"He doesn't have it. He's a great entertainer. He captures people's anger and angst, but he's not a leader."