Looking For Details On Syria Ceasefire? Don't Ask US Military.
President Trump hailed the new US–Russia ceasefire in Syria as a success on Sunday. But Pentagon officials on Monday said they knew nothing about how the ceasefire was being monitored or enforced.
The US military has received no guidance on how to enforce the ceasefire now in place in southwest Syria, even as the Trump administration hails it as a success, three Defense Department officials told BuzzFeed News on Monday.
US military officials said they don't have any formal role in the ceasefire, or in monitoring or enforcing it in any way. It is unclear whether the US military is collecting intelligence in the area that might be useful in highlighting violations.
"You'd think we would be a part of it," one US military official explained.
The lack of US involvement in monitoring the ceasefire raises questions about how effective the deal will be, and who precisely is enforcing it. Officials were apparently still ironing out the details even after the deal went into effect on Sunday.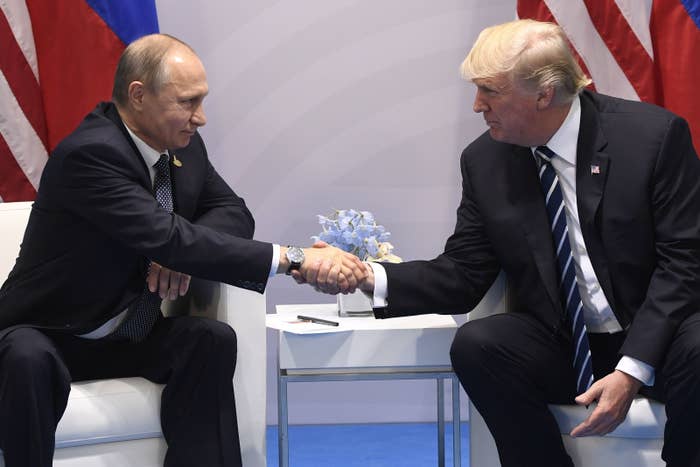 On Monday, Russian Foreign Minister Sergey Lavrov announced that the signatories to the deal — the US, Russia, and Jordan — had agreed to create a monitoring center for southwest Syria that would be based in the Jordanian capital Amman.
The State Department, which took the lead in negotiating the ceasefire, denied that the Pentagon was left out of the loop. The "Defense Department, and other related agencies have been directly involved in the negotiation of the southwest Syria ceasefire," State Department spokesman Edgar Vasquez told BuzzFeed News.
"We maintain a full interagency team dedicated to these ceasefire arrangement elements," he added.
However, the State Department could not confirm Lavrov's statement regarding the creation of a monitoring center and said such details were still being hammered out.

President Trump had already celebrated the agreement in a tweet on Sunday, saying it "seems to be holding" and that it was the product of his talks with Russian President Vladimir Putin on the sidelines of the G20 summit in Hamburg, Germany, on Friday.