On Friday, President Trump gave a speech at Andrews Air Force Base in Maryland, and the first lady was on hand to introduce him.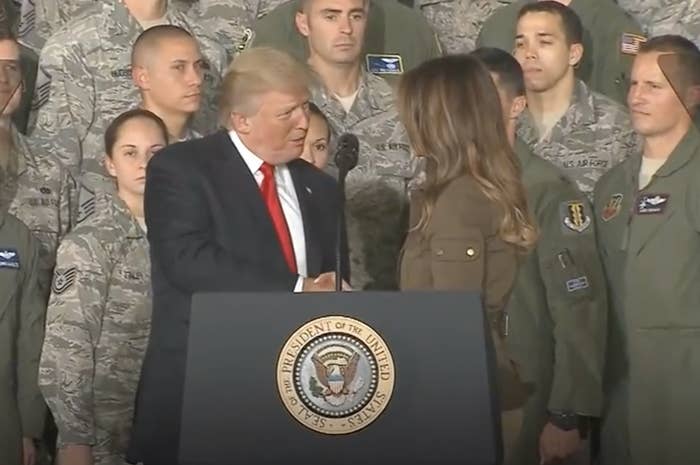 But wait, there's more. Upon completion of the handshake, Trump can be heard telling the first lady to "go sit down" as has he gives her a gentle push toward stage left.
Hold on, let's get a quick close-up on that.
Twitter immediately lost its collective mind.
Trump seemed pretty unfazed.