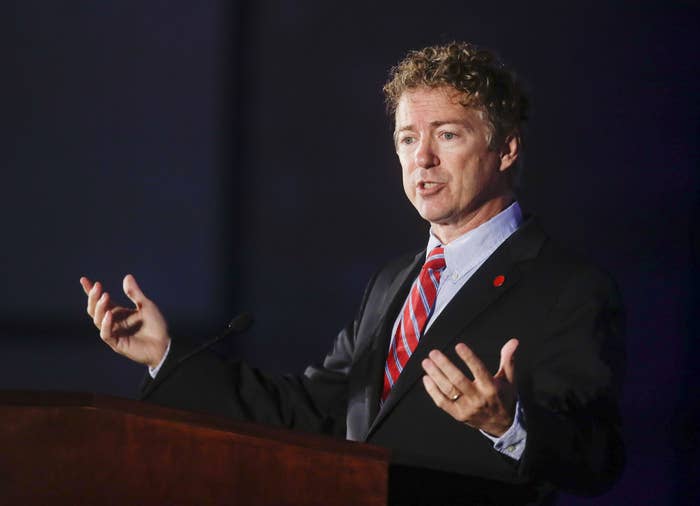 Republican Senator Rand Paul was extremely critical of the Centers for Disease Control and the Obama administration's response to the Ebola outbreak throughout the fall of 2014, but a BuzzFeed News review of Paul's committee attendance shows he missed all three Ebola-related hearings held by committees of which he is a member.
Paul missed a joint hearing last September of the Senate Health, Education, Labor, and Pensions Committee (of which Paul is a member) and a Senate Appropriations subcommittee entitled "Ebola in West Africa: A Global Challenge and Public Health Threat."
Speakers at the hearing included Dr. Beth P. Bell, who directs the CDC's National Center for Emerging and Zoonotic Infections Diseases, and Dr. Anthony Fauci from the National Institutes of Health. Senators in attendance also questioned Dr. Kent Brantley, a medical missionary who survived Ebola after contracting it while working in Liberia.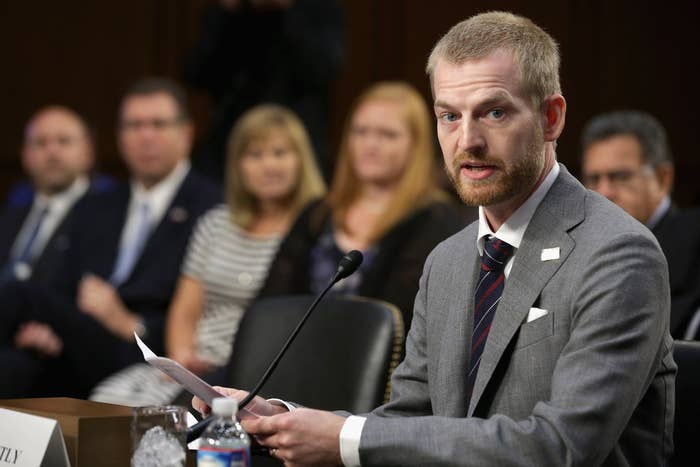 Paul also skipped a Senate Homeland Security and Governmental Affairs hearing featuring CDC Director Dr. Thomas Frieden on November 19. "Preparedness and Repose to Public Health Threats: How Ready Are We?" also included officials from the Department of Health and Human Services and Homeland Security.
In December, the Senate Foreign Relations subcommittee on African Affairs hosted Liberian President Ellen Johnson Sirleaf via video conference to discuss "The Ebola Epidemic: The Keys To Success For The International Response." The hearing also featured testimony from Partners in Health Co-Founder Dr. Paul Farmer and officials from other international aid and public health organizations. Paul did not attend.
Last October, shortly after three people were diagnosed with the disease in Texas, Paul told Concord News Radio that Ebola "appears to be very easy to catch" and that officials needed to be honest about the disease's transmission.
"I think the first thing we should do is be honest about the disease and I think President Obama's administration has so tried to downplay the transmissibility of this and say 'oh it has to be direct fluid contact,'" Paul said. "But then they kind of quietly say well 'you can get direct contact from being three feet from someone.'"
"So really, this is an incredibly contagious disease. People in full gloves and gowns are getting it. So really they need to be honest this is a very transmissible disease."
The CDC guidelines for Ebola say there is "some risk" of transmission for a person standing within three feet "for a long time with a person showing symptoms of Ebola while not wearing PPE [personal protective equipment]."
Paul also advocated for "temporary" restrictions on flights returning from Ebola-stricken countries.
A Freedom of Information Act request for records of communication between Sen. Paul's office and the CDC about the disease during the height of the outbreak found no communication with the agency during that time.
When reached for comment by BuzzFeed News, an aide to Sen. Paul said their office's Health, Education, Labor, and Pensions committee legislative aide participated in 26 separate briefings and phone calls with the CDC since April 2014 and had been involved in interagency conference calls for Congressional staff.