Whistleblower Suit Alleges For-Profit College Tricked Veterans Into Debt
Documents unsealed last week also allege financial aid fraud by EDMC.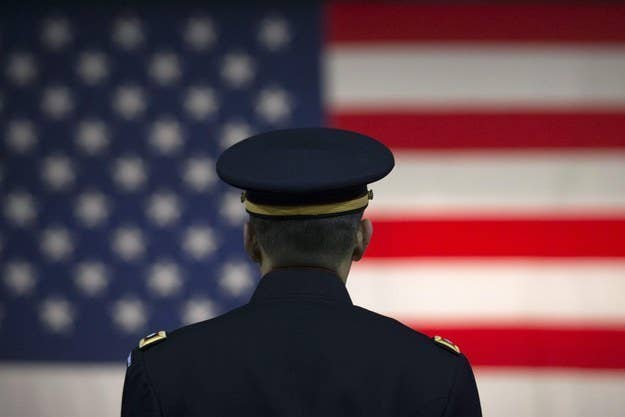 Unsealed documents from a 2011 whistleblower lawsuit lay out a system of alleged financial aid fraud by EDMC, a financially troubled for-profit college operator that owns the massive Art Institutes chain, which includes falsifying federal financial aid documents and tricking veterans into taking out excess loans.
The allegations add a new dimension to the case against EDMC, which includes two other whistleblower suits. The Justice Department and four states joined a separate suit filed in 2007 alleging that the company violated federal law by paying recruiters based on how many students they enroll. The DOJ has not yet said whether it will join this suit, said a lawyer on the case, Alan Perer.
"We believe the lawsuit is without merit and we will vigorously defend ourselves," said Chris Hardman, a spokesman for EDMC.
The suit, which was unsealed by a federal judge last week, alleges EDMC recruiters were directed to falsify information on students' financial aid documents to maximize the money flowing to the school, in what one former admissions representative described as a "pervasive" practice. EDMC derives more than 90% of its revenue from the federal government, including GI Bill funds that pay for the education of veterans.
Unlike when the suits were filed, EDMC is now in dire financial straits. It voluntarily delisted from the New York Stock Exchange in October, with its stock trading for pennies. Instead of paying off their debts, the company has given their lenders a stake in the company, converting their more than $1 billion in debt to equity and heavily diluting the ownership stake of their previous shareholders to about 4%. Bought out by Goldman Sachs and other private equity investors in 2006 for $3.6 billion, EDMC is now worth about $35 million. The company plans to stop being publicly traded, it said.
In an interview with BuzzFeed News last week, Democratic Senator Dick Durbin said that he had heard from Education Department sources that "another major school is about to go bankrupt." That could refer to EDMC or another large struggling for-profit, ITT Educational Services.
In addition to the financial aid fraud, the suit has a heavy focus on EDMC's treatment of veterans, who were allegedly misled into enrolling and taking out excess financial aid in what may constitute defrauding the Department of Veterans Affairs. The company, like many other for-profit colleges, aggressively targets veterans because of their GI Bill funding: not only does it guarantee income for the school, it also allows the company to subvert a regulation allowing for-profit colleges to derive a maximum of 90% of their revenue from the federal government. GI funds do not count towards that 90%.
According to the lawsuit, EDMC intentionally coached veterans into taking out unnecessary federal loans in addition to their GI money, essentially "double dipping" into federal student aid to maximize profits. The school allegedly incorrectly led veterans to believe that they would not have to repay the loans. Veterans were also misled into believing they were working with "military specialists," who were in fact regular recruiters, the suit said.
Three of the whistleblowers in the suit are veterans themselves, as well as former employees of EDMC.
The suit details numerous financial aid fraud allegations against EDMC that do not appear in previous suits, including systemically deflating students' assets and encouraging them to lie about their tax returns and spouses' incomes, including by forging signatures. The poorer students appeared, the more aid money EDMC would receive. The suit also alleges EDMC manipulated the Department of Education's process to verify the information of students who had applied for aid.