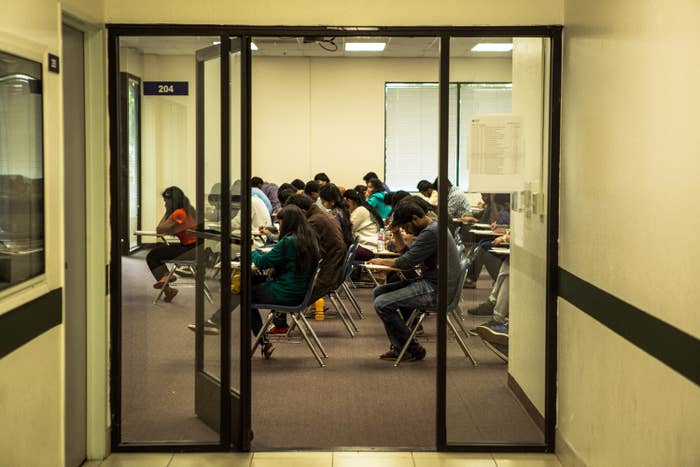 Sen. Richard Blumenthal has demanded "immediate action" after a BuzzFeed News investigation revealed that a government-approved watchdog had given its stamp of approval to an upmarket visa mill in Silicon Valley.

The college accreditor, the Accrediting Council for Independent Colleges and Schools (ACICS), had known for more than a year about serious improprieties at Northwestern Polytechnic University, a BuzzFeed News investigation found. But it allowed the school to maintain its accreditation.

"The investigation raises alarming questions about the Education Department's lack of oversight of the organizations that accredit higher education institutions in our country," the Connecticut Democrat said in a statement to BuzzFeed News. The Education Department needs to "crack down on no-good accreditors in order to protect the integrity of higher education in America."
In response to a request for comment, an Department of Education spokesperson directed BuzzFeed News to a March blog post by Ted Mitchell, under secretary of education, on the department's approach to college accreditation.
Accreditors like ACICS play a central role in oversight of the American higher education system, giving schools a tick of approval that allows them to tap into the trillion-dollar federal student loan system and sponsor American student visas.

In late 2014, a whistleblower reached out to ACICS to share information on Northwestern Polytechnic, which has more than 6,000 students, 99% of them from overseas. The whistleblower said the school had been changing students' grades and had even made it impossible for students to fail classes, in order to maintain their visas. They said that the school, which has no full-time faculty, had constructed an elaborate Potemkin village of a university to fool the accreditor, telling instructors to pretend they were full-time and even, once, hiring a fake librarian. BuzzFeed later independently confirmed many of the allegations.

But ACICS did not impose any sanctions on NPU, allowing it to maintain its full accreditation. It only requested that the school provide written enrollment charts and lists of its full-time faculty.
In response to questions from BuzzFeed News, ACICS said it was "deeply troubled by the serious allegations confronting NPU," and "takes quality assurance of its accredited institutions seriously, and will condition or withdraw accreditation from schools that fail to comply with Council standards, or with local, state or federal laws."
The case of NPU is another example where ACICS "appears to be asleep at the wheel," California Assemblymember Jose Medina, chair of the state's Higher Education Committee, told BuzzFeed News. "This raises questions about whether California can rely on accrediting agencies to provide quality assurance and student protection."
ACICS will go in front of a federal committee in June to determine whether it will maintain its authority to accredit colleges. In a letter last month, a group of 12 state attorneys general called for ACICS's removal following "spectacular" failures in college oversight.
In response to BuzzFeed News' findings, Massachusetts Attorney General Maura Healey told BuzzFeed News, "We are baffled and outraged that ACICS continues to operate as a recognized accreditor."