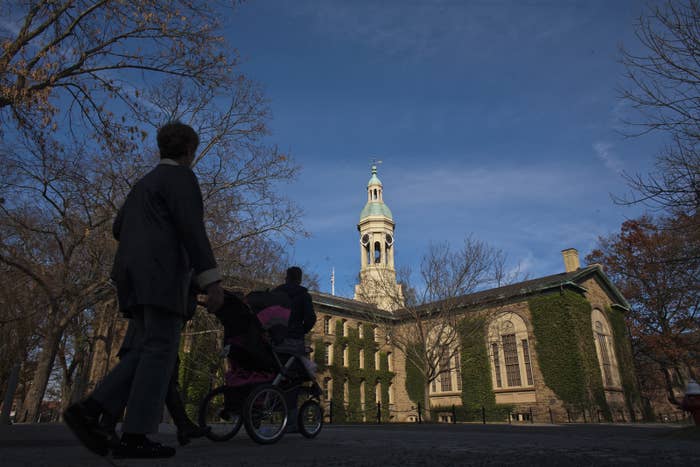 Princeton is scrambling to prevent the release of a trove of its most sensitive admissions documents, including individual student files and information about how the school judges and selects its freshman class.
The data was provided to the Education Department as part of a years-long investigation, making it subject to Freedom of Information Act requests. If those requests are successful and the documents are made public, it could upend the world of Ivy League college admissions, shining an uncomfortable light on what is usually a clandestine process. It would also have the potential to deal a serious blow to affirmative action efforts by elite colleges.
The group pushing to obtain the information is Students for Fair Admissions, an anti-affirmative action group whose founder and president, Edward Blum, has worked for decades to dismantle laws based on race and ethnicity, bringing several successful cases to the Supreme Court.
Students for Fair Admissions hopes the information will reveal what it has long alleged: that Ivy League and other top colleges are biased against Asian applicants, using race-based quotas or caps to keep down the number of Asians they admit to their tiny, highly selective classes each year.
The cache of "highly sensitive data about applicants," as Princeton calls it, now sits in the hands of the Education Department, which collected the information over the course of almost seven years as part of an internal compliance review within its Office of Civil Rights. Princeton is suing to prevent the Department from releasing it.
"The fact that Princeton has sued suggests that Princeton has something very revealing it wants to hide about its admissions," Blum said.
The university insists the government promised to keep much of the information confidential when it was first turned over, and has taken the highly unusual step of filing a "reverse FOIA" — a request for information not to be released. It says the admissions data violates the Trade Secrets Act and, if released, would seriously damage its image.
Princeton is one of several elite colleges embroiled in battles with Students for Fair Admissions, which has filed a slew of lawsuits and complaints against schools like Harvard, the University of North Carolina-Chapel Hill, Yale, Dartmouth, and Brown. The complaints allege that the schools unfairly discriminate on the basis of race in their admissions process — particularly against Asian-Americans.
The Education Department did its own investigation into the allegations against Princeton, the lawsuit says, and concluded the university didn't discriminate on the basis of race.
But even if it isn't incriminating, the data collected for that investigation is likely to be extremely controversial in the obsessive world of elite college admissions.
"Everyone want to see what goes on behind the curtain," said Mimi Doe, the president of Top Tier Admissions, a college admissions advising company. While it is generally known that top schools give applicants numeric grades and rankings, Doe said, "We haven't seen the qualitative piece of this — the unspoken quotas. What will probably come out is that, for years, colleges have been — just as they did in the 1940s with Jews — saying, 'we don't want this person, because this is a stereotypical Asian applicant.' These kids are penalized because of their race."
The admissions data, Doe says, has serious potential to lay bare some of the Ivy League's other unsavory admissions practices, too, like the preference given to children of alumni and celebrities, or the way that even privileged applicants can be given preference based on race or their status as first-generation students.
"It won't play well for Princeton when that comes out," Doe said. "But it's not illegal."
In 2015, BuzzFeed News reported that a group of Stanford students had found what was essentially a loophole in federal law allowing students to view their own college admissions files.

Elite schools were flooded with requests from curious students desperate to find out what admissions officers had said about them — an onslaught that forced schools like Yale to begin purging their admissions archives, hoping to protect any more files from being released.