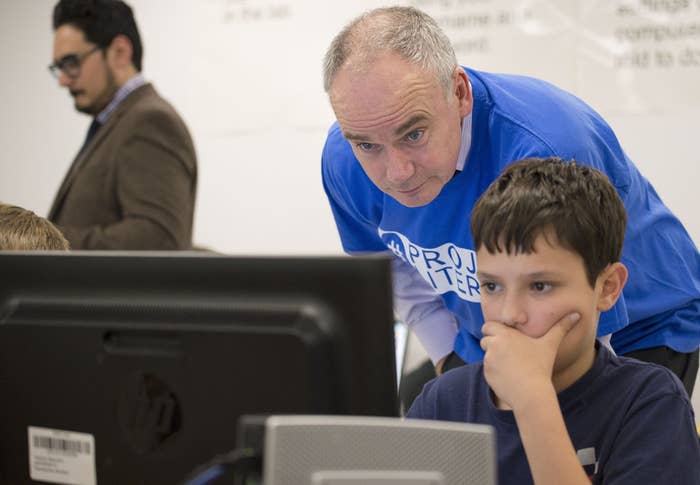 New York state announced today that it was ending a major deal with education giant Pearson, the country's largest and most controversial test provider, awarding a $44 million contract to a smaller, pricier company.
Last year, Pearson lost a $220 million contract in Florida, one it had previously held. In May it lost out on a huge chunk of what had been its biggest testing contract, a $340 million deal with Texas it had controlled for decades; last week, Ohio handed over Pearson's $26 million contract to a nonprofit.

Pearson, which in 2012 controlled almost 40% of the testing market, made some $258 million in revenue from testing that year, according to a Brookings Institute analysis. But as New York, Texas, and other high-profile cases show, its domination in the testing sphere may be threatened by its troubled image.
"Pearson has a long, proud history of serving students, parents and educators in New York," the company said in a statement. "While we are disappointed that we were not awarded the grade 3-8 testing contract, our commitment to New York is unwavering."

In the past few years, Pearson has been mired in a seemingly endless series of controversies, from major glitches that shut down state testing to high-profile protests from teachers' unions to scathing investigative stories and a botched new GED test.

The company was even embroiled in the year's biggest education scandal, the Los Angeles Unified School District's iPad controversy. The latest chapter of that saga had the country's second-largest school district announcing it was "extremely dissatisfied" with Pearson's work and demanding a multimillion-dollar refund.

With its latest testing contract, awarded to a small firm in Minnesota, New York likely hopes to sidestep that controversy. Several of Pearson's biggest missteps were focused in the state, including, perhaps most memorably, the infamous case of the talking pineapple, in which Pearson testmakers asked students to read a nonsensical retelling of the tortoise and the hare story in which the hare was replaced with a pineapple. The story's moral: "Pineapples don't have sleeves."