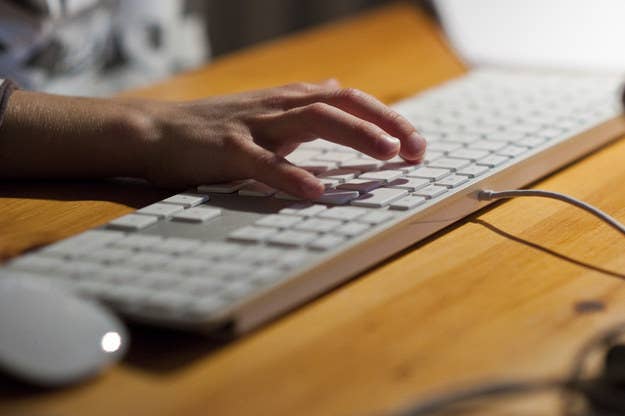 It has taken three years, a court case, an appeal, a half-dozen hearings, and a posse of lobbyists, but controversial education company K12 Inc. has finally won a battle to operate an online charter school in North Carolina.
The Board of Education approved today the opening of North Carolina Virtual Academy, an online charter school that will be managed and operated by K12 Inc. After years of resistance from the state school board, the approval was essentially mandated by a last-minute legislative rider slipped into the state's budget. Another virtual charter school, which will be operated by a subsidiary of education giant Pearson, was also approved.
In online charter schools, students take classes at home on their computers, interacting with their teachers via chat and video calls; as at traditional charters, taxpayers foot the bill.
The opening of North Carolina Virtual Academy is a key victory for K12, the nation's largest operator of online charter schools, which has been weathering increasing pushback across the country in the face of poor academic results and high student turnover in the online schools it manages. K12 does not dispute those results, but attributes them to the struggling student population it says it serves.
K12 was targeted by a high-profile campaign from activist investor Whitney Tilson, who criticized the school's practices and compared it to subprime mortgage lenders, as well as two shareholder lawsuits, which were both dismissed. The company was cited in Florida for failing to provide adequately certified teachers, and last year, the NCAA ruled that it would no longer accept coursework from two dozen of the company's virtual schools.
In 2013, the company lost its management contract in Colorado, which cited the school's poor results; last year, it lost a major contract to manage its largest school, in Pennsylvania, which at its peak made up 14% of K12's revenue. It is now on the verge of being driven out of Tennessee.
"K12 has a lot riding on North Carolina Virtual Academy," said Matt Ellinwood, an attorney and policy analyst at the progressive North Carolina Justice Center, which has long publicly opposed K12's expansion into the state. "They're in a grow or die industry, and that's how their model works."
K12, currently valued at around $615 million, saw its stock rose almost 3% on Thursday, the day the company won the right to operate the North Carolina school. To increase revenue and satisfy shareholders, Ellinwood said, the company needs to replace its lost contracts with new ones, opening new schools in as many states as it can.
The complex legal and legislative battle K12 has waged in North Carolina shows just how far the company is willing to go to achieve that goal.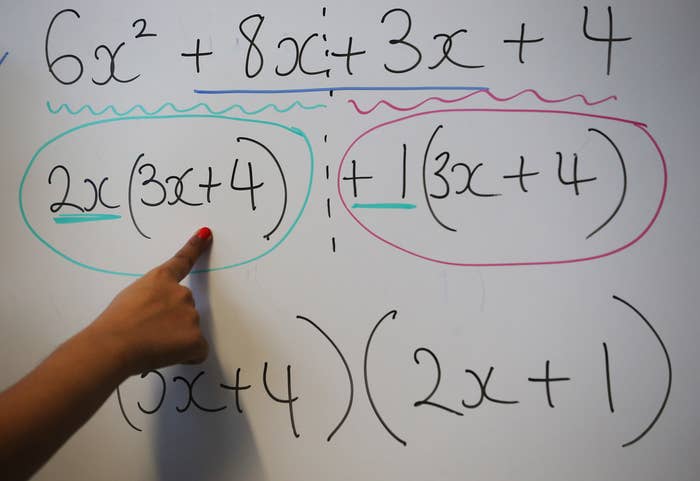 While NC Learns, a nonprofit, will technically operate North Carolina Virtual Academy when it opens this September, K12 is contracted to provide day-to-day-operations, management, and curriculum, with the nonprofit redirecting virtually every dollar of public money it receives to K12. NC Learns was funded solely by K12, which has paid its legal costs and sat alongside its members at every meeting and hearing since the board's founding.
K12 and NC Learns first submitted an application to open a virtual school in North Carolina more than three years years ago, in 2011, when a change in state statute appeared to open the door to the legality of virtual schools. K12 Inc. said that NC Learns' founder Chris Withrow, a longtime advocate of virtual charters, approached the company.
The state board's chairman had said in October of that year that the board would not approve any virtual schools. So rather than apply to the state — as is the protocol in North Carolina — K12 took the application directly to Cabarrus County, a midsized county near the state's center.
Cabarrus' superintendent first heard from K12 and NC Learns by way of a lobbyist named Jeff Barnhart, a five-term state representative of Cabarrus County who had left the state House just two months earlier. The deal, he proposed, was that Cabarrus would approve the virtual school's application — and share in a fraction of the school's revenue, which K12 projected to top $34 million by the end of its fifth year. The lawyer K12 paid to represent its interests was the current state senator from Cabarrus.
After a pair of meetings dominated by K12 employees — representatives from the nonprofit partner appear not to have spoken, according to minutes of the meetings — Cabarrus County school board approved the school. But when the state's school board did not provide an approval of the decision, K12 turned to legal action, asking a judge to file an injunction against against the state school board compelling the school to open. K12 lost subsequent appeals, including a final appeal on December 3, 2013.
Three days later, on Dec. 6, K12 and NC Learns submitted another application for a virtual charter school, this time directly to the state. It was joined by a second application for a virtual school, North Carolina Connections Academy, which would be managed by Pearson subsidiary Connections Education. Connections' application made it through the first round of approval; K12's did not. It was unanimously rejected by the state's charter board. So was the appeal that K12 filed a day later.
K12 Inc. deferred comment to Withrow, the NC Learns founder, who declined to speak to BuzzFeed News. In a statement, Withrow said of NC Learns: "Our mission has always been to provide innovative digital learning charter school option to NC families. Our members contacted K12 to help us provide that opportunity."
The charter board's concerns about K12 ran deep. They praised the nonprofit's experience, but expressed worries about improper and infrequent oversight of K12 Inc. They said there was little rationale for allowing K12 to run the school, aside from the company's massive size: the company's academic performance was poor, the proposed student to teacher ratio was "too high," and the budget projections were "inadequate."
Others in North Carolina were equally critical of the K12-backed application. Beyond the issues of quality are concerns about budget, said Mark Jewell, the vice president of the North Carolina Educator's Association, another longtime K12 foe. "Every student that goes to a virtual school is sending student dollars away from a state system that's looking at a couple hundred million dollar shortfall this year," Jewell said. "And the money's going to a for-profit company on Wall Street."
The school board's concerns, however, were essentially overridden by a mysterious act of legislative fine print. On May 15, two days after the K12 application had been rejected for a second time, a provision appeared in the state budget that would change the company's fate in North Carolina. The school board, the budget mandated, was now required to approve two separate pilots of virtual charter programs by the start of 2015.
The legislative rider passed without ever being discussed publicly. K12 representatives, activists, and school board leaders said they did not know who had introduced it; the minority leaders of the state house and Senate declined to comment.
K12 Inc. and Connections jumped on the chance the Senate had given them, and were the only companies to apply for the slots.
When it came time to approve the K12-backed application and send it to the state board for final approval this past December, the school board's special committee appeared to be hesitant, according to transcripts of the meeting. They had grilled a K12 representative — who spoke more frequently than the nonprofit's president — about the company's reputation and proposals, receiving answers that at times skirted the reality of K12's troubles in other states with technicalities.
"I don't want to be next," one committee member, Helen Nance, said when she was called on.
"I didn't want to be first," another replied.
"I didn't want to go at all," said a third.
"I know," Nance said. "It's hard."
Ultimately, though, all of the state committee's members voted to move the application forward.
Before the state board, K12 and NC Learns were grilled yet again, in two separate meetings. They received several pointed questions about K12's background, with one member asking repeatedly how the company could explain "what I read on the internet."
But for most board members and observers, the legislative mandate made the question of approval moot: there were two charter applications, and two mandatory slots. "There's a lot of fear and trepidation over things we don't know," said one board member. "This has been done in other states, and there have been some challenges there. But we do have legislation in front of us that says to offer a pilot program for two schools."
Technically, the school board could have denied the K12-backed application, reopening the process. But few saw that as a possibility. The virtual charter pilot legislation made approval such a foregone conclusion for K12 that, a week before the school board was set to meet to vote on North Carolina Virtual Academy, NC Learns' president, Chris Withrow, began tweeting a countdown to a "super colossal announcement." "I just can't wait," he tweeted. The countdown coincided exactly with the time of the school board's meeting.
Minutes after the board had voted, Withrow tweeted: "I am proud to announce the State Department of Public Instruction of North Carolina has awarded us a contract to open the first K – 12th grade Virtual School."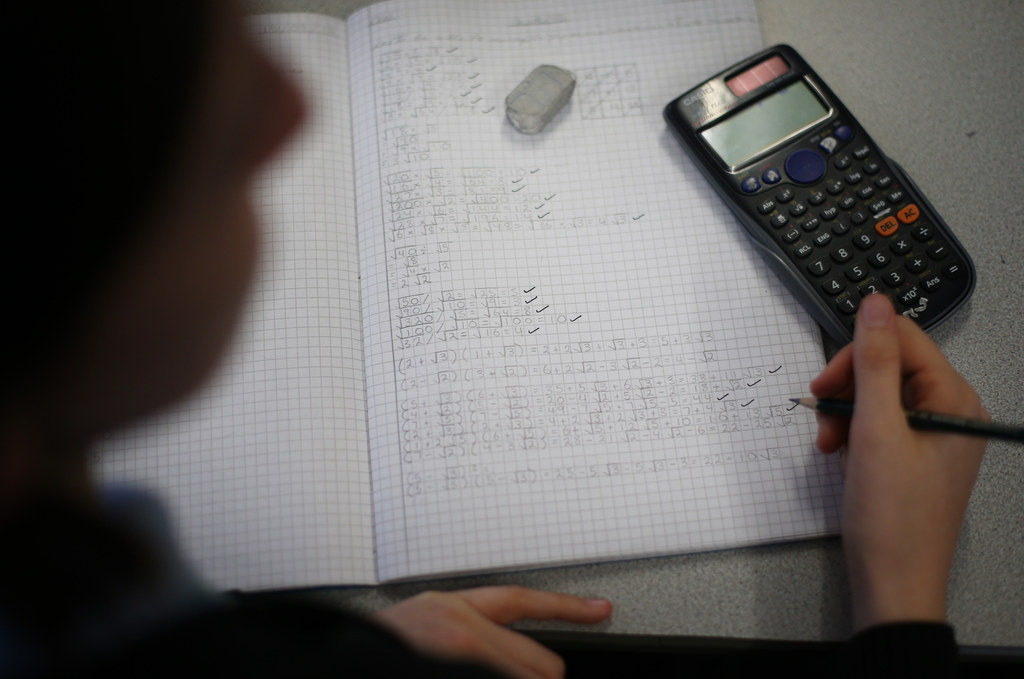 At the final meeting to approve North Carolina Virtual Academy, several school board members continued to express trepidation about the applications before them. "There's too much left unanswered for us to give these two companies, who are questionable from where I sit, access to our children," said a board advisor, Evelyn Bulluck. "We have not gotten answers to our questions."
When it came time to vote on a motion to approve K12's school, John Tate, a board member, delayed the motion to speak. "Personally, I can't support one of these schools, [because of its] historical performance," Tate said. "In the spirit of doing what's right," Tate proposed deferring a vote in the hopes of getting more than two applications. "I'd rather risk a rushed start than settle on an applicant I don't think is qualified," Tate said.
Tate's motion was denied, and the board voted to approve the K12-backed school, with Tate as the only opposing voice.
North Carolina Virtual Academy hopes to have 1,500 students in its first year, the maximum allowed by the pilot program. Its elementary school will have a student-to-teacher ratio of 1:45, and its high school, "one teacher per class of 30 students (five sections a day)," as according to a K12 representative — or around 150 students to 1 teacher.
Bryan Setser, who runs the nonprofit associated with Connections Academy, the other virtual applicant, said he has been frustrated to be "lumped in" with K12 and NC Learns. "The difference between us is, we followed every state protocol," Stetser said. "We never tried to bypass it by going to a district… We never went through any litigation."
Stetser also pointed to his nonprofit's one-year contract with Pearson, which he said stands in contrast to the four-year contract that NC Learns has with K12 Inc, allowing his board more flexibility in holding the for-profit company accountable.
"Over the years there were struggles, but I knew this was the right thing for the children in our state," Withrow, the president of NC Learns, wrote in a statement. "I am now proud that today, a historic day for families in North Carolina, we are able to see the vision come to fruition."
With North Carolina checked off of its list, K12 Inc. has its sights set on several other states, it said in its most recent earnings call, where it is likely to follow similar by-any-means-necessary tactics to ensure approval.
In Maine earlier this week, K12 won another hard-fought battle to open a virtual school — its third time applying for a school in the state. It had been rejected months ago over concerns about the nonprofit board's lack of independence.
"I can't exactly tell you which new laws will be passed, nor when new applications will be filed and approved," the company's CEO, Nate Davis, told investors in January. "But, the message is, I want you to know that we are working with partners to expand school choice."