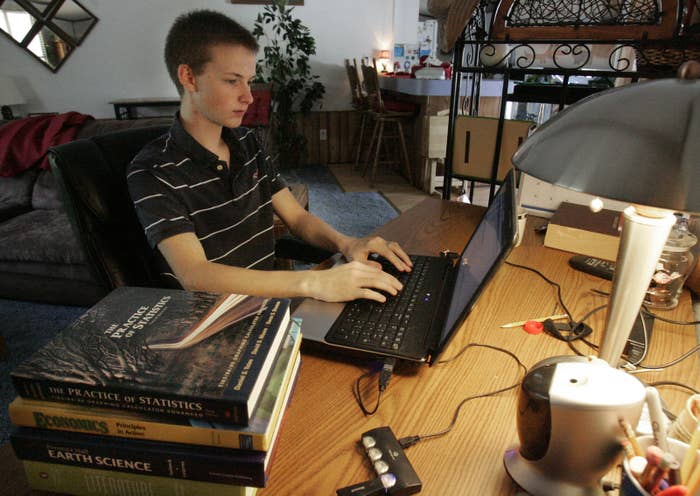 Online charter schools, which enroll 200,000 students nationwide, have an "overwhelming negative impact" on the academic outcomes of students by almost every measure, according to a series of sweeping national reports released today by three different policy and research centers.

Stanford's Center for Research on Education Outcomes, or CREDO, found that students at online charter schools saw dramatically worse outcomes than their counterparts at traditional, brick-and-mortar schools. Over the course of a year, cyber school students lost out on the equivalent of 180 days of learning in math and 72 days reading, the center said.
In the most comprehensive examination to date of online charters, CREDO found that more than two-thirds of online charter schools had academic growth that was worse than traditional schools. James Woodworth, a research analyst for CREDO, called the study's overall findings "somber" in a statement.
The online charter sector is dominated two for-profit companies, which manage around two-thirds of all cyber charter schools. The two largest such companies are K12 Inc., a publicly traded education company, and Connections Academy, which is owned by Pearson, the world's largest education company. The CREDO study found no particular correlation between how schools were managed and the outcomes of online charter students.
In its own report, Mathematica Policy Research found that online charters had dramatically higher student-to-teacher ratios than at brick and mortar schools; more than a third of the schools had more than 50 students to a class. Students at online charter schools, Mathematica said, received less live contact with teachers in a week than those at traditional schools did in a single school day. The schools lacked support staff like guidance counselors and tutors.
And a third report, by the Center on Reinventing Public Education at the University of Washington, found series gaps in oversight and funding of online charters by states. The study was funded by the Walton Family Foundation, which has traditionally been highly supportive of charter school growth nationwide.
"We urge charter school authorizers and state-level policymakers to carefully review these findings as well and learn from them," said Marc Sternberg and Marc Holley, directors at the Walton Family Foundation, in a statement in response to the studies.
"Holding schools accountable for results is vitally important to students. Policymakers cannot ignore students who are lagging a full year behind their peers in math and nearly a half a school year in reading. Policymakers should intervene to ensue that children are well served, and authorizers should not enable such low-quality schools to continue operating unchecked."