New Class Action Lawsuit Targets Student Loan Debt Collector
The Education Department has written off loans connected to a disgraced for-profit college operator. But a debt collector is still chasing down former students, according to a new lawsuit.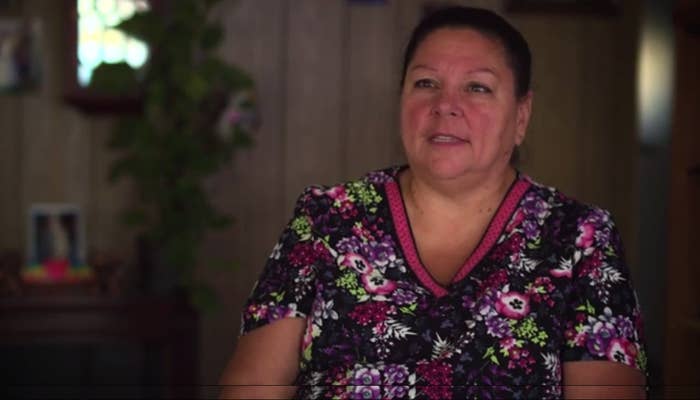 When Debbie Terrell was defrauded by a for-profit college that left her mired in debt, she got a lifeline from the federal government. The Education Department wrote off the loans she and thousands of other former sEverest College students owed to the federal government, saying they should not be on the hook for debt that they were tricked into signing up for.
But for Terrell, the "nightmare" of her experience with the disgraced college did not end there. She says she is now routinely harassed by a debt collector, the Balboa Student Loan Trust, demanding that she pay back the private loans she took out to attend the school. Balboa calls as often as five times a day, she claims, threatening to take her home or garnish her wages unless she pays.
Terrell and the consumer law firm Public Counsel filed a class action lawsuit Thursday against Balboa and its owner, debt collector Turnstile Capital Management, saying that the company is illegally chasing and collecting debt it has long known was rooted in fraud.
If successful, the suit could lead to hundreds of millions in private loans being wiped out for tens of thousands of California students. Representatives of Balboa and Turnstile could not be reached for comment on the suit.
As Everest and its owner, Corinthian Colleges, neared collapse in mid-2014 — forced to shut down in the wake of numerous allegations of fraud from several state attorneys general — Turnstile snapped up half a billion dollars of private student loans made by the school operator, paying pennies on the dollar for the debt with the hope of successfully collecting it.
At the time Turnstile bought the loans, the Public Counsel lawsuit alleges, it should have known that they had been made fraudulently. The school's history of misleading students was documented in lawsuits by attorneys general in California, and Massachusetts, and the company was being investigated by a dozen more states and the federal consumer finance regulator.
"These private lenders are victimizing these students a second time by continuing to try and collect on debt that was incurred through fraud and deceit," said Anne Richardson, an attorney who directs Public Counsel's consumer law project.

The Consumer Financial Protection Bureau sued Corinthian over those same private loans, saying that they constituted a predatory lending scheme — a blatant attempt to evade a federal rule that prevents for-profit colleges from receiving more than 90% of their revenue from the federal government. Corinthian pushed students to take out the private loans by setting its tuition fees high enough that federal loans alone would not cover the costs of attending, the CFPB said, leaving them with little choice but to turn to the school's in-house lender.

The CFPB won a $530 million judgment from Corinthian, but the company, already bankrupt, had no money to pay. The remaining private loans were written down by 40%, meaning Turnstile and Balboa still own some $330 million in loans, according to Thursday's lawsuit.
The debt collector promised CFPB that they would not sue or threaten to sue Corinthian students for the private loan debt. But Terrell's lawsuit claims that they are doing exactly that, threatening in endless phone calls to "come after" her home and her wages.