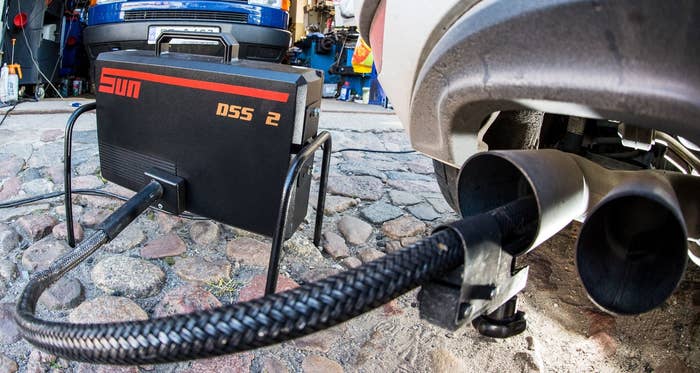 Fiat Chrysler installed software in its Jeep and Dodge models to cheat emissions rules, the Environmental Protection Agency said today, in an echo of the scandal that hit Volkswagen in 2015.
More than 100,000 Jeep Grand Cherokees and and Dodge Ram trucks had undisclosed software that allowed them to spew nitrous oxide above legal limits, the EPA said Thursday. The software was discovered after the EPA launched a crackdown on the use of "defeat devices," which alter how much pollution a car emits when it is being tested. The EPA began an enhanced screening program to identify such software in the wake of the Volkswagen emissions-cheating revelations.
"Failing to disclose software that affects emissions in a vehicle's engine is a serious violation of the law, which can result in harmful pollution in the air we breathe," said EPA executive Cynthia Giles in a statement.
Fiat said in a statement that it was "disappointed" in the EPA's decision, but that it "intends to work with the incoming administration to present its case and resolve this matter fairly and equitably." The company maintained its emissions systems "meet applicable requirements."
Investors reacted to the news with a selloff, with Fiat stock falling by more than 12% after the news was announced Thursday.

On Wednesday, six Volkswagen executives pled guilty to criminal charges that the company cheated emissions tests by installing defeat devices in its cars. Volkswagen agreed to pay $4.3 billion in civil and criminal penalties, in addition to the $15 billion it paid to settle a consumer lawsuit in October.