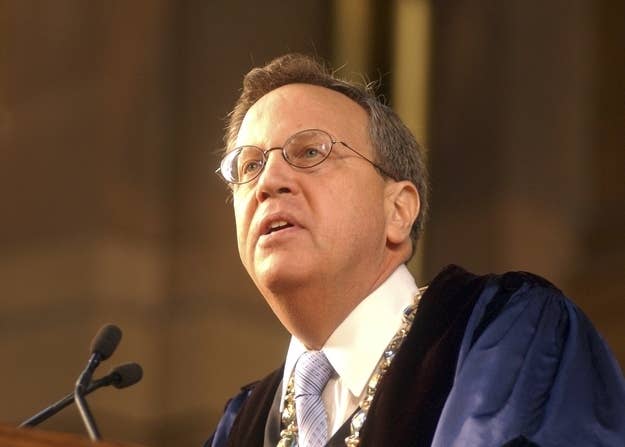 As questions mount over the future of online education, Richard Levin, the former president of Yale University, is putting his faith in Coursera, a fast-growing online education company known for its massively-open online courses, or MOOCs. The company announced today that Levin, who retired from Yale in June and has been advising the online education provider since January, would be its next CEO.
Coursera and its non-profit counterpart, edX, have been forging partnerships with a variety of prestigious universities to provide open content in an online format, such as an open Yale economics course taught by Nobel Prize-winner Robert Shiller. Coursera now offers free courses from more than 100 universities.
"Technology now gives us the means to extend the reach of high quality education around the world and to provide millions of people with access to learning and opportunities for advancement," Levin said in a statement. "Coursera is at the front of this effort, with a stellar team, a remarkable growth trajectory, and a purpose that is an unmitigated public good."
But MOOCs have struggled with low levels of student engagement and, for companies like Coursera, questions about how the open platforms would generate revenue.
In December of last year, the founder of another MOOC company, entrepreneur Sebastian Thrun, announced his company was shifting its attention towards a corporate training model and away from the education-for-all model that led The New York Times to pronounce 2012 "The Year of the MOOC." At the time, Thrun told Fast Company magazine, "We have a lousy product."
Coursera, however, is forging ahead with the MOOC model, hoping to raise money, and student engagement, by offering certificates to course finishers and increasing partnerships with existing universities.