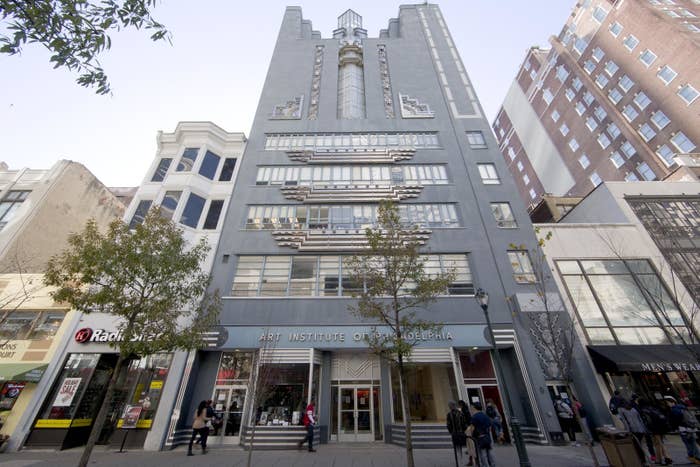 Last year, with one of the country's largest college chains on the verge of collapse, a tiny nonprofit with roots in the Pentecostal Church came to the Obama Education Department with an idea. The Dream Center Foundation wanted to buy ITT Tech, a massive for-profit college with some 35,000 students, and convert it into a nonprofit. The Education Department would not give its support, and the deal fell apart.
But now, under the Trump administration's education secretary, Betsy DeVos, there's a new hope that schemes like this one could go forward. More struggling for-profit colleges will likely try converting to nonprofits, a practice that had been curbed by the Obama administration — opening up a new wrinkle in the attempt to oversee and regulate career colleges.
Earlier this year, one high-profile for-profit conversion grabbed headlines: Purdue University's plan to buy Kaplan University, a for-profit college, for $1, a sale that even got the blessing of Barack Obama's longtime education secretary, Arne Duncan.
But it is another, bigger for-profit conversion, carried out with almost no fanfare, that may be a better sign of what is to come under the DeVos administration.
In an industry beleaguered by financial and regulatory problems, the conversions — though they wipe the now toxic "for-profit" label from colleges' doors — are likely to be murky, fraught with profit motives and conflicts of interest. And many argue there is little evidence that that the conversions will actually benefit students — especially as DeVos loosens rules meant to keep the worst actors in the industry at bay.
It was that kind of concern that nixed the Dream Center Foundation–ITT deal. "We would have rejected it," said a former senior official at the Education Department. "We weren't going to let somebody who had never run a school come in and run ITT."
EDMC's schools enroll 60,000 students, employ some 15,000 people, and bring in hundreds of millions in revenue a year.
The foundation, which calls itself secular but was created to finance a nationwide network of Christian missionary centers, had no experience in higher education and, in 2014, had zero full-time employees listed on its tax filings. ITT Tech had 8,000 workers, $550 million in annual revenue, and a long and troubled history of government lawsuits and investigations looming over everything it did. Its executives were, at the time, awaiting trial for securities fraud.
The Education Department, the official said, wanted assurances from the Dream Center that it would voluntarily cut the worst-performing programs, cut tuition, and put in place protections for students. The Center, said the official, "wasn't interested" in implementing those reforms. The deal fizzled, and ITT was eventually forced to close.
A year later, under a new administration, the Dream Center Foundation is trying again. This time, it is on the verge of buying three other enormous for-profit college chains: the Art Institutes, South University, and Argosy University, all owned by the now-bankrupt Education Management Corporation. Together, EDMC's schools enroll 60,000 students, employ some 15,000 people, and bring in hundreds of millions in revenue a year.
The schools are some of the worst performing in the industry: A staggering number of EDMC's programs, more than at any other college chain, fail a government metric meant to judge the quality of for-profit colleges. And the school has paid out hundreds of millions in settlements as part of government lawsuits.
The sale is being orchestrated by some of the for-profit college industry's biggest players.
Yet once it flips the Art Institutes' and Argosy's tax statuses, the tiny Dream Center seemingly plans to change almost nothing. The employees, programs, and vision will remain largely the same, the organization has said to college watchdogs.

And though the new schools will be nonprofits, the sale is being orchestrated by some of the for-profit college industry's biggest players, people who have spent decades developing ways to extract money from for-profit and religious colleges. The arrangement is financially murky, documents show, backed by an outside investor and fraught with a potential conflict of interest.

But under DeVos, the Dream Center's purchase is much more likely to be approved.
"All indications are that they're going to have a very laissez-faire attitude," said Trace Urdan, an independent education analyst, of the Trump administration and for-profit conversions.
More and more schools, Urdan said, are going to look to become nonprofits. But many of those deals are likely to look more like EDMC's than Purdue's, which had the glint of a well-respected university.
"There's a list of schools that — like EDMC — are going to be too hairy for a public institution like Purdue to buy," Urdan said. "They're going to have to explore other avenues. What the Trump administration gives is a window to get the deals done."
The Dream Center Foundation has portrayed purchasing EDMC's schools as a way to further a mission of expanding access to education for low-income people. In a press release in March, its managing director, Randall Barton, said the deal "aligns perfectly with our mission which views education as a primary means of life transformation."
The Obama administration allowed several nonprofit conversions, including that of Keiser University, in 2011, whose founder lent a nonprofit $320 million in order for it to buy his university, earning money from interest payments in addition to drawing a salary of more than $800,000 a year. But after the murky profit motives of Keiser and other schools were brought to light, the administration moved to block some conversions.
Before it gets to the DeVos Education Department, the Dream Center sale must first go through a group of college watchdogs, called accreditors, who oversee different EDMC-owned campuses and have the power to kill the deal altogether. One accreditor initially rejected the purchase, but left the door open, telling the Dream Center to reapply with more information. The other, however, offered its preliminary approval — along with reservations about the Dream Center's independence, academics, and attempts to obscure the organization's Christian roots.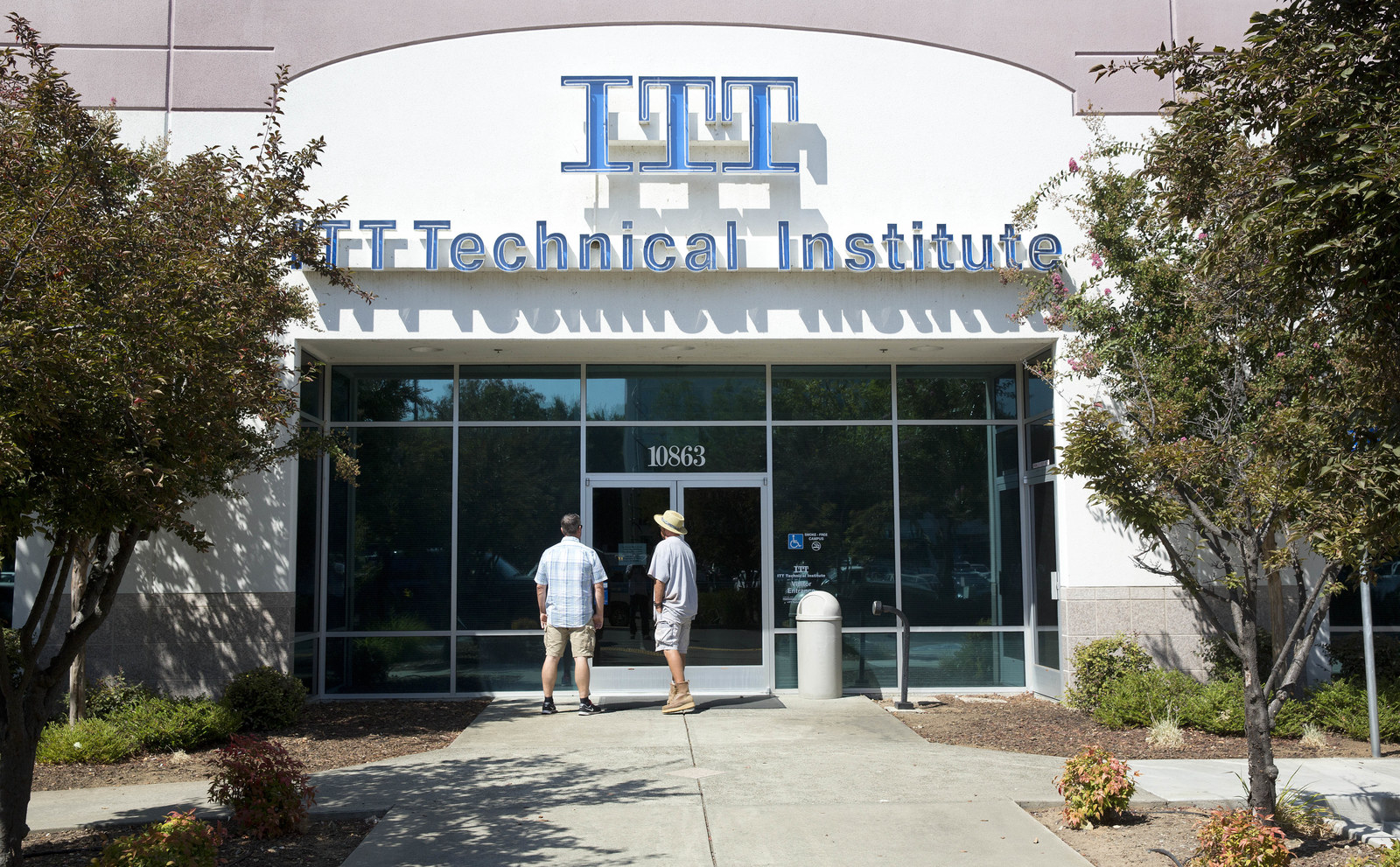 The Dream Center Foundation repeatedly declined to comment for this article, and did not respond to a detailed list of questions sent to a spokesperson.
The Dream Center Foundation has described itself as "secular," and promised that its schools will be too. But it was created by a religious group, and the nationwide network of Dream Centers that it helps fund includes a "statement of faith" that promotes Scripture and salvation.
On the Foundation's board, made-up in large part of married couples, are at least five pastors, two television evangelists, a Christian music producer, and a former special faith adviser to Ben Carson's presidential campaign.
"The Dream Center cannot possibly really know what they're getting into," said Bob Shireman, a former Education Department official under Obama and a critic of nonprofit conversions. Shireman, a senior fellow at the Century Foundation, has studied the EDMC deal closely, filing complaints with a state attorney general over its marketing as a nonprofit. "They're saying, 'Everything's great, we just need a little tweak here and there.' They're not recognizing that there were serious problems with these schools."
Like ITT Tech and other for-profit schools, EDMC has a long history of problems with aggressive recruitment and misleading students. It was forced by a group of state attorneys general to forgive the loans of 80,000 former students in 2015, and paid $95 million to settle a whistleblower lawsuit which said the company had used high-pressure sales tactics to enroll students at all costs.
An Obama-era regulation — called the "gainful employment" rule — cuts off funding to programs from which too many students graduate saddled in debt, but don't earn enough money to pay off their loans. At the Art Institutes, more than 100 programs failed this gainful employment test. Another 51 are teetering on the edge of failure, called "zone" programs. Just 49 actually passed. Argosy University only fared slightly better: Just half of its 52 programs would pass gainful employment.
"The Dream Center cannot possibly really know what they're getting into."
The failures at EDMC schools were so bad that, when they were made public early this year, the company was forced to knock down the sale price of its schools by 40% — from $100 million to just $60 million — documents from Argosy's accreditor show.
One college watchdog overseeing the deal found, however, that the tiny Dream Center plans to change almost nothing about Argosy. The staff, much of the curriculum, and the school's infrastructure will stay the same, the school told its accreditor. So will much of the school's leadership.
Months into the deal, in April, the Dream Center had "not created a post-acquisition plan," wrote the accreditor, the Western Association of Schools and Colleges. The groups had instead been focused on finances and regulations, WASC wrote — with almost no consideration for the "cultural and mission differences, size, and complexity of the two organizations."
The first high-profile for-profit college conversion, in 2015, was orchestrated by the Obama administration: a deal to sell more than 50 campuses of Everest College, a troubled for-profit, to Zenith Education, a subsidiary of a nonprofit student-loan agency.
Zenith agreed to the litany of student protections demanded by the administration that the Dream Center refused when it looked to buy ITT Tech. But even with those in place, the new, nonprofit Everest College has struggled. Some of its programs are still failing gainful employment rules, and its owner has been forced to shutter campuses as enrollment falls. An Associated Press investigation found that Zenith had left much of Everest's leadership, recruitment, and curriculum in place.
"We learned from watching [Everest] that these are going to be much harder to turn around than we'd previously thought," said the former Education Department official. "You need to know what the hell you're doing."
The Trump administration has eased up on regulations around for-profit colleges — meaning many of the Argosy and Art Institutes programs that would otherwise have been shuttered are able to remain open, taking federal money. (The Dream Center would not comment on whether it planned to keep those failing programs in place.)
But even with a friendly administration, the drive to convert to nonprofits is likely to remain strong, said Urdan.
When it comes to for-profits, "students' antennae is up, they're suspicious, they're aware," Urdan said. "Executives realize, if we aren't a for-profit school, we can [attract] students at much higher rates. That's the motivation."
Still, some of the biggest players in the for-profit college industry are circling the deal to turn EDMC's schools nonprofit. The proposed new CEO of the Dream Center Foundation, Brent Richardson, is a former for-profit college executive who helped transform a nonprofit Christian college, Grand Canyon University, into one of the country's largest for-profits, a corporation now worth $3.5 billion.
"I don't think there's much of a future in for-profit education."
Last year, Grand Canyon tried to convert back into a nonprofit, saying that despite its soaring stock price, it, too, was losing its competitive edge with students because of the stain of for-profit status. But it tried to pair a profit-making services company with the nonprofit school, which made accreditors balk. They blocked the sale, saying the profit-making venture was too intricately linked with the supposedly nonprofit college.
Richardson's partner at Grand Canyon was Michael Clifford, a former Dream Center board member who also founded the predecessor of Bridgepoint Education, another massive for-profit. Clifford was involved in the Dream Center's early attempts to buy ITT Tech, according to two people with knowledge of the situation. But he called himself an "observer" in the deal between EDMC and the Dream Center. "I'm just praying that they can do it," Clifford said.
For a time, Clifford was an evangelist for transforming struggling nonprofit colleges into for-profits, as he did with Grand Canyon in 2004. He orchestrated a 2009 deal to convert a Christian university, Crichton, into a for-profit, renaming it Victory University. The school closed in 2014, mired in financial problems.
But now, because of the climate surrounding for-profits, Clifford's philosophy has reversed. "I will only serve nonprofits," he told BuzzFeed News. "Even though Trump won, the damage has been done to the sector. I don't think there's much of a future in for-profit education."
"For years, I've had a dream of taking distressed, publicly traded education companies and matching them with charities," Clifford said. "I think you'll see many schools joining under that structure."
Among the biggest concerns about the sale are the financial agreements. Documents from the school's accreditor show unanswered questions about who is profiting from the conversion.
The money for the sale is coming not from the Dream Center Foundation, whose filings show it has little liquid cash, but from a private investment firm, the Najafi Companies. There is also the potential involvement of the Richardson Family Trust, a group "associated" with Brent Richardson, the company's CEO, according to accreditation documents. The Najafi Companies has its own history in the for-profit industry: It once entered into a $1.1 billion deal to buy a piece of the University of Phoenix, taking the company private, though they eventually pulled out. (The Najafi Companies did not respond to BuzzFeed News' requests for comment.)
The Richardson Trust, according to the Argosy accreditor's report, could kick in some $6 million. But the details of the Trust's involvement — and Brent Richardson's stake in it — are murky. Argosy's accreditor said it received "no documentation" about the potential CEO's involvement.
If Richardson's family is involved in the sale, said Shireman, it presents a potential conflict of interest.
"There's a lot of questions about what agreements exist behind the scenes," said Shireman. "You need to make sure that control of this entity isn't in the hands of people who are making money off of it."