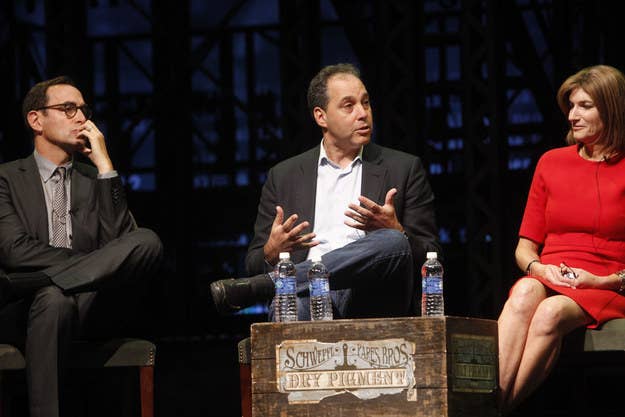 What started as a print textbook rental business has evolved into a full suite of services for students that includes a platform for late-night food orders.
At least that's the makeover Chegg CEO Dan Rosensweig is trying to sell to investors. Not unlike many old school media companies that are preaching a gospel of digital first, Rosensweig wants to do the same for Chegg, lately referring to his company as a "student-first connected learning platform." In addition to rented textbooks, the company is now offering study materials, internships, college match programs, and, yes, even a discount food-ordering service.
Rosensweig admits it's a "complex story." And so far, investors aren't buying into his vision. After a disastrous IPO late last year that sent its shares tumbling 15% in its first day on the market, Chegg's stock has continued to slide, from an initial $12.50 a share to well below $6.
In its first-quarter earnings report, released Thursday, Chegg emphasized that its digital revenue was up 66% year over year to $17.8 million. But the majority of its revenue is still generated by textbook rentals, which accounted for 76% of its $74.4 million in total revenue. The company had a net loss of $25.8 million in the quarter.
Chegg's digital growth has been driven by its big-name acquisitions, such as study platform Cramster, food-ordering service Campus Special, and a major college-match program called Zinch.
"Everything we do is designed to solve the pain points students have," Rosensweig said in an interview with BuzzFeed last week at the annual ASU/GSV Education Summit. He admitted, though, that investors "may not understand our business right now, and it's my job to change that."
Chegg went public just as the textbook rental space became increasingly crowded with big names like Barnes and Noble and Amazon, and as print textbooks themselves are increasingly being replaced by digital curriculum.
"I think investors were spooked," Rosensweig said of the company's IPO.
On its earnings call Thursday, Rosensweig laid out a goal for the company he is calling "50/50/50:" They hope to have 50% of revenue come from their digital business, and to reach 50% of both high school and college students.
Chegg's move into the food-ordering business was a focus of the call. One analyst asked about the ordering platform's revenue model, which he said he did not understand. Chegg bought Campus Special for $17 million in April, and is paying $2 million in expenses without any revenue for the quarter; the platform's sales cycle does not begin until July.
Another analyst called the purchase of Campus Special "not core to your studying-related business" and asked Rosensweig if similar "non-core" acquisitions were planned.
"We do think it's at the core of our business," Rosensweig corrected. In an earlier interview with BuzzFeed, he said he hopes to use the business to disrupt the model of the college meal plan.