Angry Birds Is Marketing A Preschool Curriculum
Rovio Entertainment's Angry Bird franchise is coming to preschool and kindergarten classrooms around the world.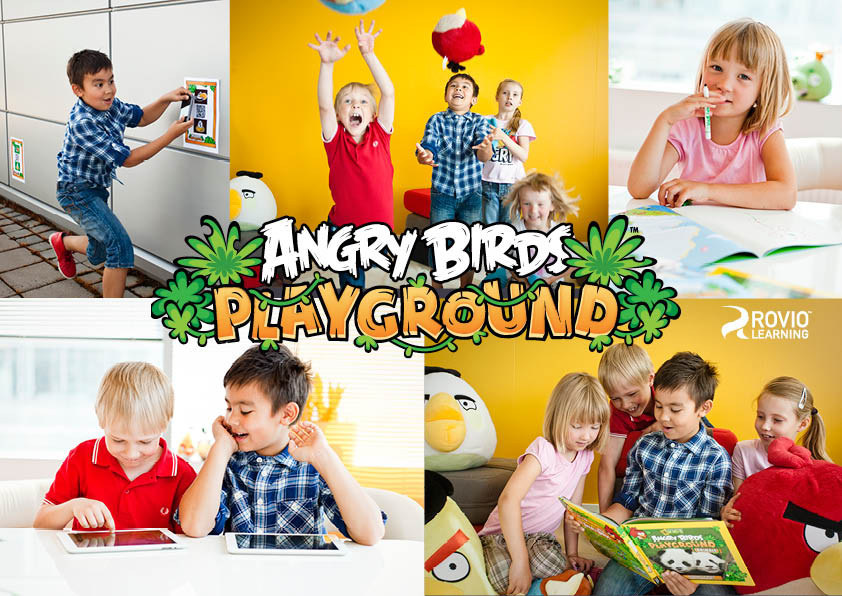 Angry Birds has been downloaded more than 2 billion times, and now its creator is planning to bring the bird-catapulting, pig-smashing game into preschool classrooms worldwide. Finnish company Rovio Entertainment is stepping up marketing for a new educational curriculum that is centered around the game and its characters.
A company press release says the curriculum, called Angry Birds Playground, was developed with the University of Helsinki and is based on the renowned Finnish National Curriculum for kindergartners, which puts emphasis on play and self-discovery.
First unveiled in China in September of last year, Rovio executives brought the curriculum to the United States yesterday in a presentation at the Finnish Embassy in Washington, D.C.
In moving to U.S. markets, Rovio may be looking to capitalize on the growing American pushback against high-stakes, high-standards testing, especially for young children. As Common Core standards are implemented nationwide, even comedian Louis C.K. has weighed in on the issue in a series of highly publicized tweets and an anti-testing comedy routine. Rovio's executives quoted heavily from Louis C.K.'s routine, the Washington Post reported.
The Angry Birds Playground is in part Rovio's attempt to commercialize the Finnish educational system, which is regarded as one of the best in the world. The country invests heavily in early childhood education and sets national standards beginning in preschool, a practice that has been credited with helping Finnish teenagers consistently outperform their peers in the U.S. and elsewhere on international tests.
Angry Birds Playground incorporates books, toys, interactive physical games, string instruments, and, of course, angry birds.