25 Things Obama Supporters Like About Mitt Romney
I asked 25 college students at Lynn University to say ONE genuinely good thing about the person they're voting against. Politics doesn't have to be so mean after all.
1.
"I like that he's a Pisces."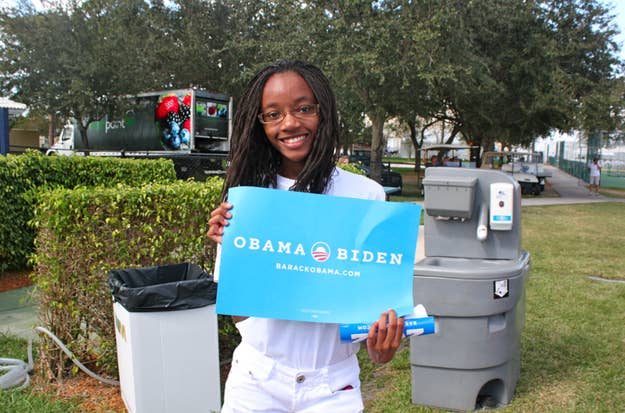 2.
"Romney's a good businessman. He would definitely help our economy."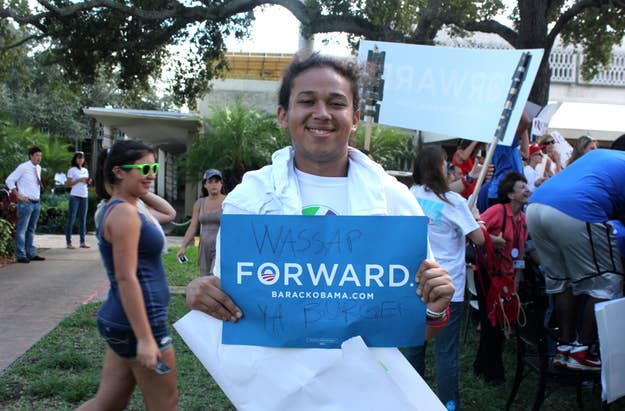 3.
"He would be a good car salesman."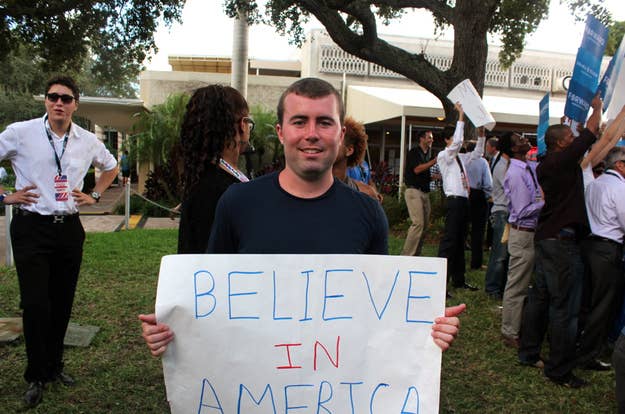 4.
"He seems like he knows what he's talking about."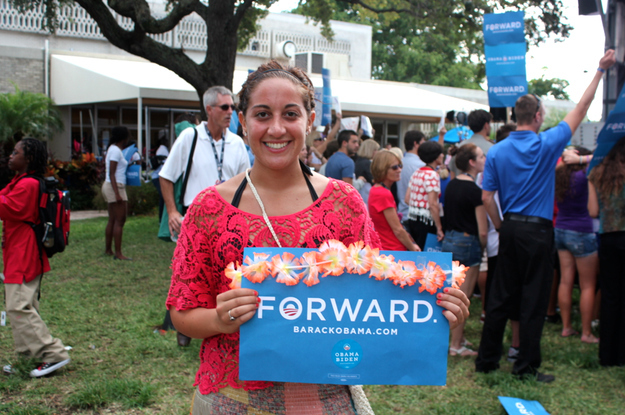 5.
"I like that Romney's very pro-Israel."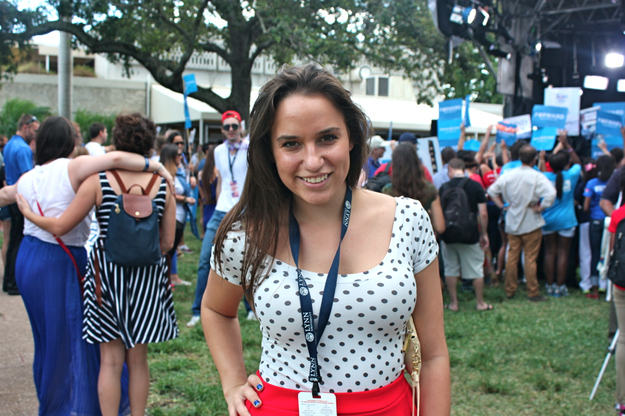 6.
"Romney has nice hair."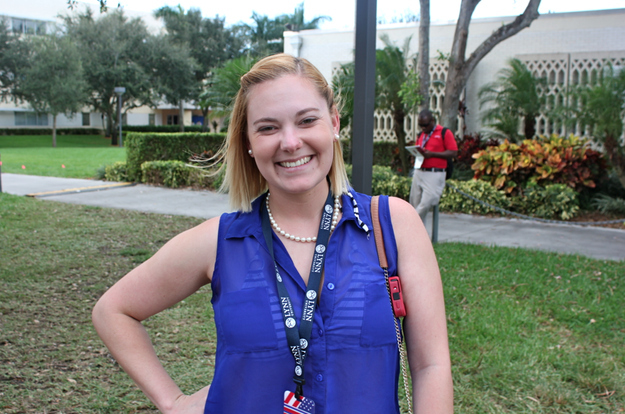 7.
"He's aggressive... in a good way."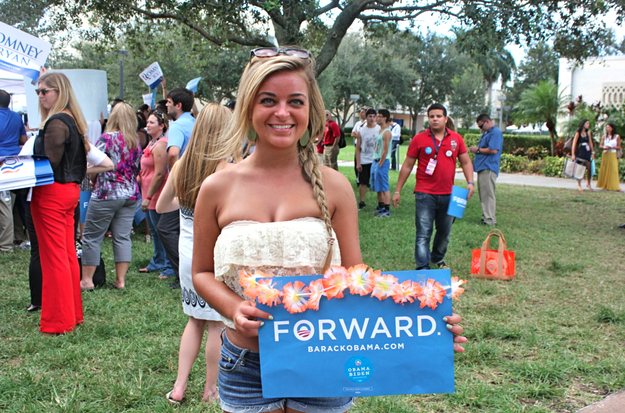 8.
"Romney did a good job in Massachusetts."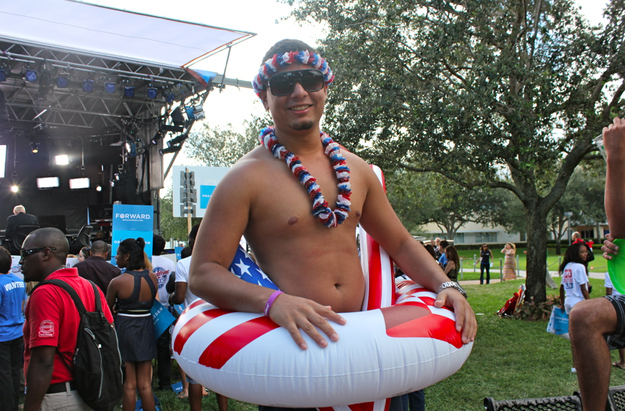 9.
"He knows his office supplies."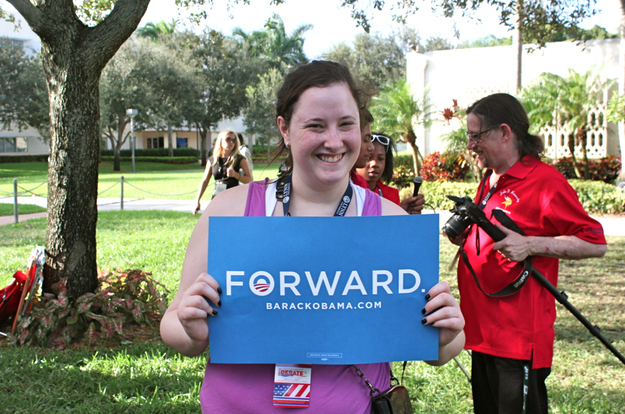 10.
"He's clean-cut. He has a great appearance on stage."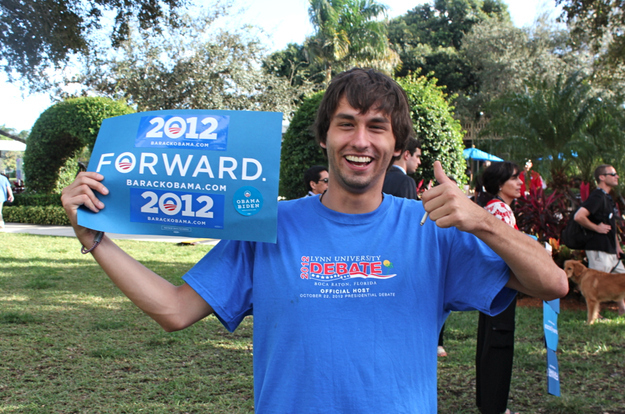 11.
"He has the country's best interest."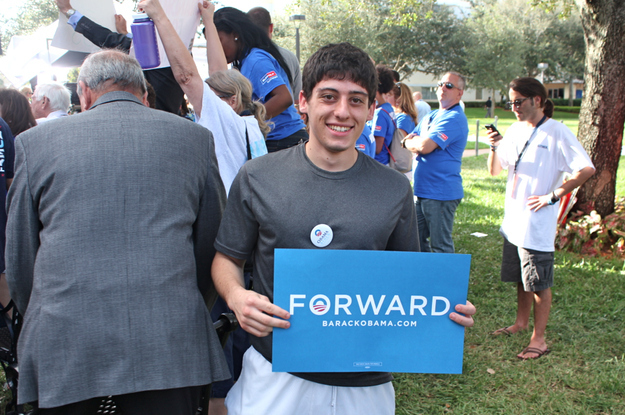 12.
"He thinks education is important."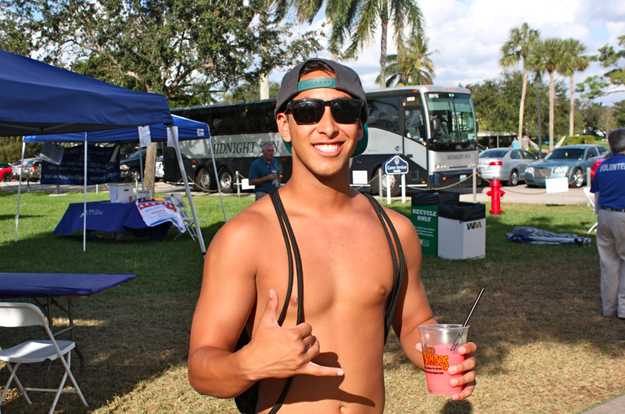 13.
"I like his voice."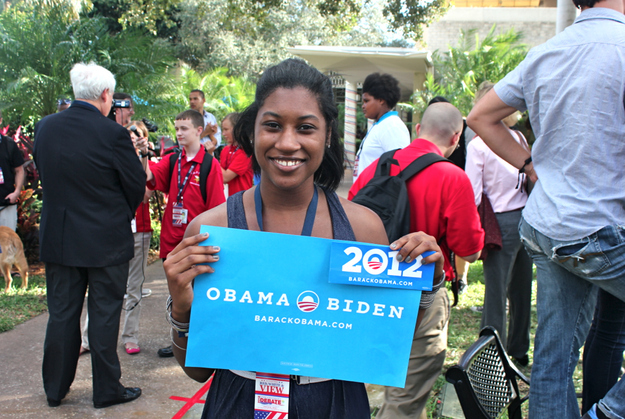 14.
"He picked a hot vice president."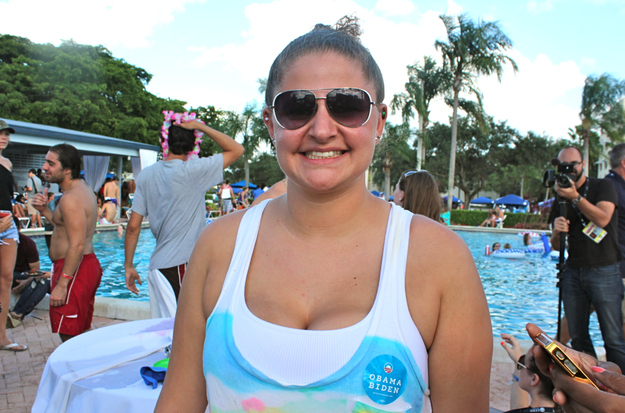 15.
"He's a smart, intelligent smooth talker."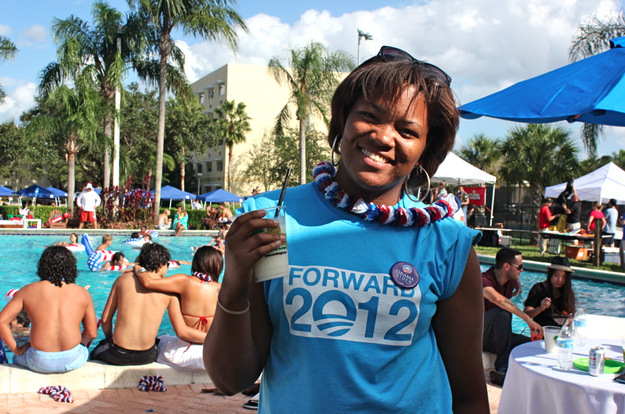 16.
"Mitt Romney is charismatic."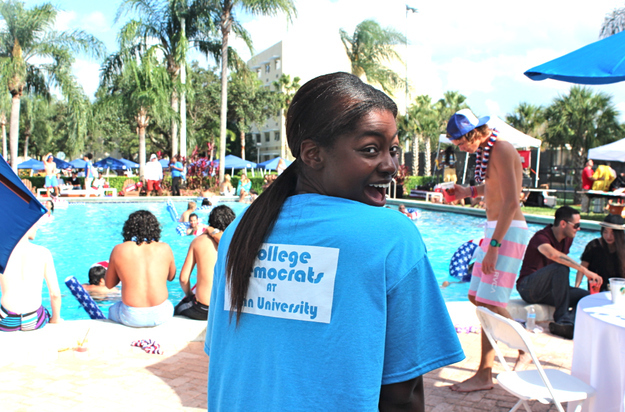 17.
"He cares about education."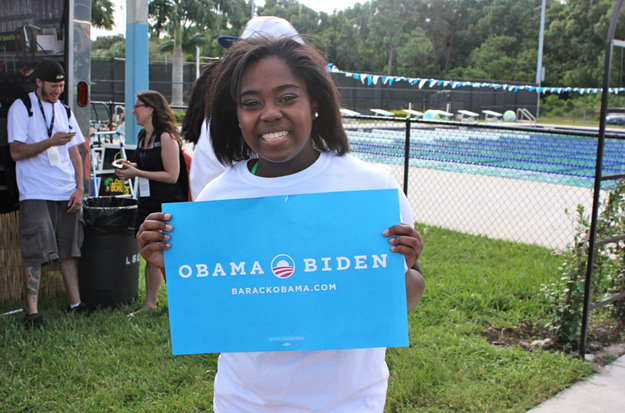 18.
"I like that Romney gives money to the Mormon Church."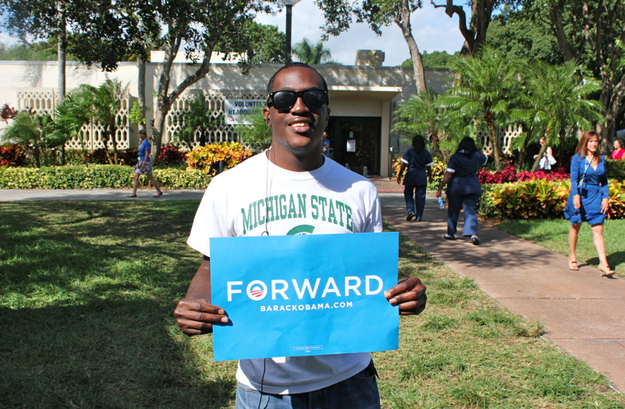 19.
"Romney's a good businessman."
20.
"I like that Romney's attacking and criticizing Obama for breaking his promises. He has that right, and I think that's a good thing."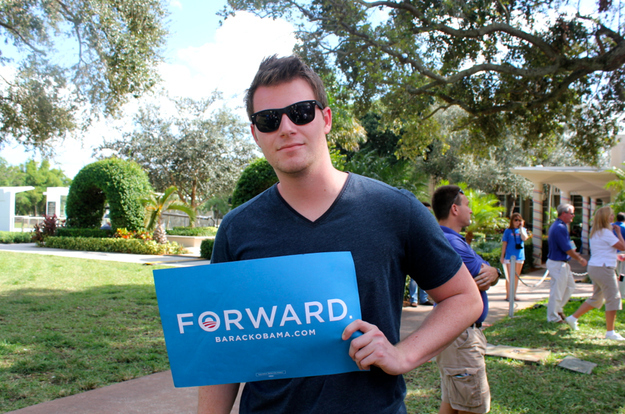 21.
"Romney's not saying bad things about the Cayman Islands. I'm from there, and I saw a commercial Obama had criticizing Romney's accounts in the Caymans."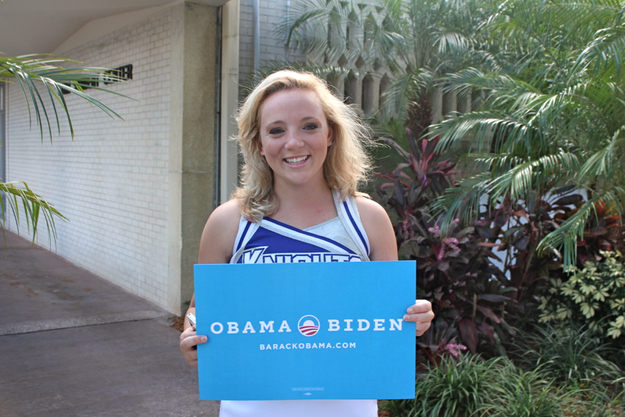 22.
"Romney's against abortion. I like that."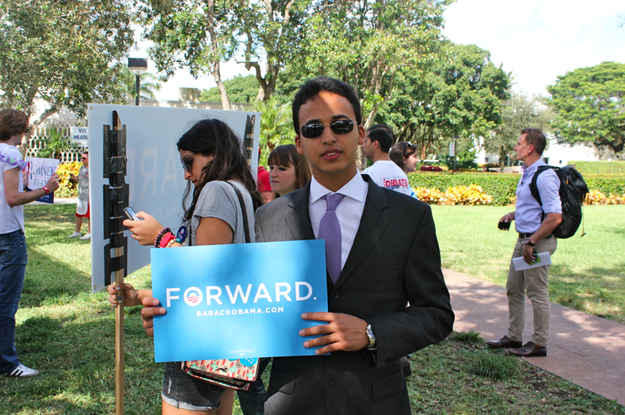 23.
"Romney's a great husband and father."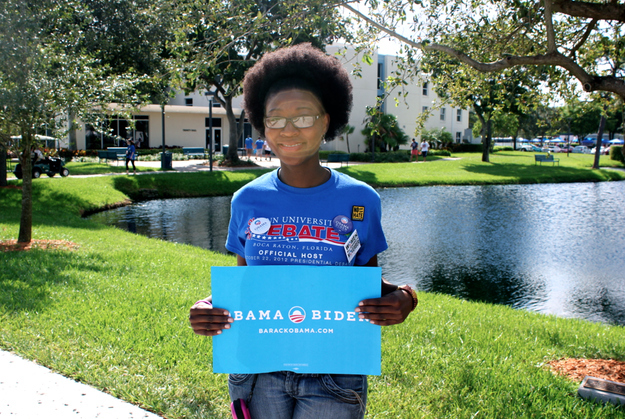 24.
"He's a good debater."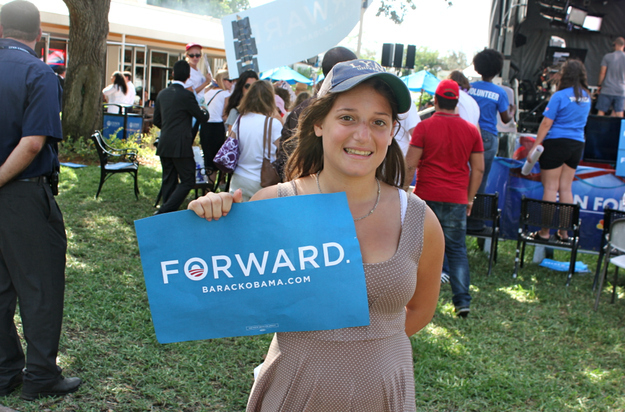 25.
"He's hot."