BRUSSELS — Already concerned by the Trump administration's erratic approach to the trans-Atlantic alliance, European security services have been shaken by the resignation of US national security adviser Michael Flynn over allegations he lied about his contacts with Russian diplomats, amid increasing concern that the new US administration is pursuing an uncomfortably close relationship with NATO's foremost rival, Russia.
Flynn's resignation Monday night immediately sent European officials into a frenzy of attempting to determine what the change of the president's top national security adviser would mean as the Atlantic alliance has already been struggling with understanding how the new president will approach a litany of complex European situations from the expansion of NATO to the war against ISIS to concerns about an expansionist Russia.
"I was hoping you could tell me what the fuck is going on over there," said one European Union intelligence official who, like the other officials contacted, declined to speak about such a diplomatically sensitive situation on the record.
"There's no guide for handling this sort of situation, happening with such an important and powerful ally," the official said. "If anything, it's a wake-up call to European leaders that counting on America isn't currently a smart policy. Of course this is exactly what Putin wants — to destabilize the Atlantic alliance — but I have to counsel my policymakers the best I can, and right now it's 'Prepare to handle some crises without US support.'"
The perception that Flynn had close ties to Russian intelligence and diplomats had alarmed a number of observers from Washington to Brussels, as had his reputation as a poor manager after his 2014 firing as the head of the Defense Intelligence Agency by then-President Barack Obama. The concerns about his ties to Russia were inflamed by the revelations that, during the transition last winter, he had possibly told Russian officials the incoming administration was open to reconsidering the sanctions Obama had just imposed, and then denied having done so.
While some observers and allies were reassured by Flynn's departure, most stated that the broader problem with the Trump administration is an opaque and conflicting policymaking process that had left allies uncertain on how key Trump officials see the NATO alliance and relations with the European Union.
"This changes nothing in terms of European concerns about possible shifts in American foreign policy from this administration when it comes to the role of NATO and the EU," said a NATO official, who declined to be identified discussing high-level diplomacy.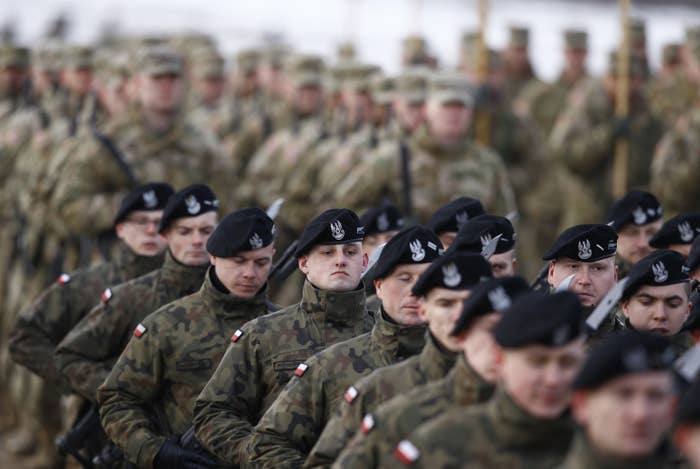 "Those concerns will only be allayed when the new administration settles in and starts making coherent policy. We hear decent things from the diplomatic and military channels that policy will remain consistent, but that's offset by statements from people on the political level leaving us with the same questions. Who is making policy? What are those policies? How much can we trust that there will be constancy between the White House and the Pentagon in terms of these policies? Maybe replacing Flynn will improve the organization and decision-making process, but that remains to be seen," the official added.
A diplomat from a eurozone country told BuzzFeed News that Flynn's resignation was welcome, and added that they expected the new US administration to face many problems and challenges as it navigates its stances on rivals like Russia and China, and allies like the UK and Germany.
Most EU governments BuzzFeed News spoke to around the recent Malta Summit of EU leaders said what worried them most was Trump's unpredictability and apparent misunderstanding of and even disinterest in US–EU relations. Flynn's resignation and the sense of disorder emerging from the White House are likely to add to these concerns.
One European military intelligence official said that while Flynn's resignation might be a positive, it won't immediately undo the negative perceptions that top American officials are too close to Putin's Russia and that the national security apparatus is operating dysfunctionally.
"It's probably better for America if Flynn is replaced by someone competent and familiar with professional policymaking procedures," said the intelligence official who lacks authorization to speak to the press.
"His obvious ties and sympathies to the Russians were shocking and made a lot of people quite fearful. But will replacing him fix that perception? I don't know ... It's hard to come back from concerns that Russia has infiltrated your security services. Broad replacement of everyone affiliated with Flynn would be a step towards reassuring NATO allies but it's not going to be enough as long as the sense that the policymakers are unpredictable remains," he said.
Alberto Nardelli contributed reporting from London.