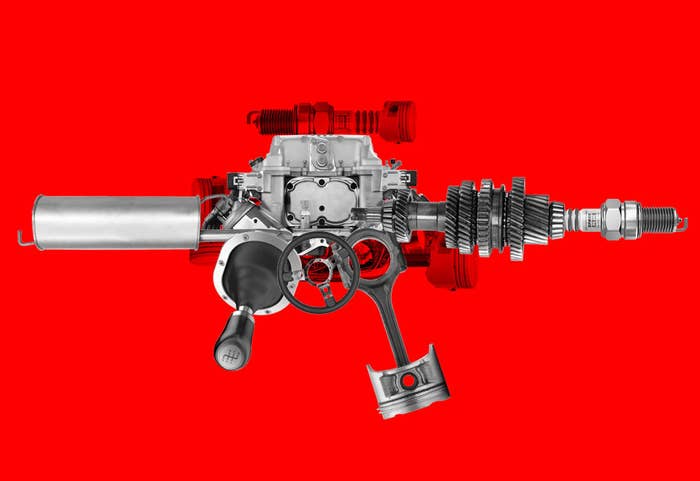 BRUSSELS — When a car plowed into a crowd of counter-protesters in Charlottesville, Virginia, on Saturday, killing one person and injuring 19, the refrain was almost immediate: This is what ISIS does.
The terror group, as well as its sympathizers, has employed the tactic in Nice, Berlin, Paris, and London and written about it in its English-language magazine, Dabiq. Did that influence James Alex Fields Jr., 20, of Maumee, Ohio, who has been charged with second-degree murder, three counts of malicious wounding, and failing to stop at the scene of a crash that resulted in a death?
The use of a car as a weapon became notorious last year after ISIS pushed both cars and other everyday items as implements of terror as part of a strategy to make it easier for marginally affiliated supporters to conduct attacks with minimal support and to create fear in the daily lives of its enemies.
J.M. Berger, a Boston-based researcher and fellow at the International Centre for Counter-Terrorism, The Hague, said that it wasn't clear if anything could be learned from this instance of a car attack beyond the ease of using one as a weapon.
"Tactics migrate pretty easily between extremist groups," he said, noting there was not as of yet any evidence of premeditation. "The car tactic is always going to be popular because it doesn't require any special training. You learn all you need to know from watching the TV coverage of a previous attack."
"It's not like trying to make homemade TATP," he said, referencing a volatile homemade explosive commonly used in suicide attacks and bombings.
US Attorney General Jeff Sessions said Monday that the incident was being classified as domestic terrorism and that the Department of Justice was investigating if it met the standard of a hate crime.
An FBI special agent assigned to investigate terrorism, but not this case in particular, told BuzzFeed News Sunday, before Sessions' announcement, that the legal standard for a hate crime might be too difficult to reach but accurately predicted the incident would be treated as possible terrorism.
"The standard for a hate crime doesn't explicitly name political disagreements, it's focused on race, sex, sexual orientation," said the agent, who did not have permission from FBI headquarters to speak with a reporter, and asked that his name not be used. "That could be a tough climb for a prosecutor, made even tougher if the perp didn't know anyone he hit." Heather Heyer, 32, was killed in the incident.
"But barring some unlikely mechanical malfunctions, based on that video it's very hard to see how this isn't terrorism and the investigation will be focused on whether this was a premeditated car attack like you'd see from ISIS, or an impulsive violent outburst," he said.
Police have yet to determine Fields' motivation or any planning. But the choice of a car as a weapon in a part of the country where firearms are easily obtainable contrasts with the choices by ISIS or ISIS-inspired attackers in Germany, the UK, and France, where the government tightly restricts gun ownership. ISIS frequently suggests the use of ordinary items by its supporters in attacks, but in the United States the small number of jihadi-related attacks since 2001 have involved firearms or improvised explosive devices. Those have also been the preferred weapons of violent right-wing extremists over the last two decades, according to the FBI.

The "Unite the Right" rally was organized by a coalition of hard-right groups to protest the removal of a statue of Confederate General Robert E. Lee from a public square in Charlottesville. Despite the organizers' claimed plans for an inclusive, pro–Southern heritage event, they woke Saturday morning to a crowd that leaned heavily on white nationalism, Christian identity, and racist Confederate nostalgia, following a torchlit march the night before. Many in the alt-right have attempted to argue that modern white nationalism rejects the ideology of overt hate and racism, but Berger said Saturday's events probably damaged that argument.
"On Friday night they held their tiki torch parade, with their fashy haircuts, trying to argue 'Hey, we're not your father's style of racists,'" said Berger. "But by Saturday, if you look at the crowd, with shields, swastikas, Nazi salutes, and clear KKK influence, I think it's clear a lot of these guys kinda are the same old racists."
This ambiguity is critical to the alt-right's current success, said Berger, but also represents a critical weakness: unity of ideas.
"The so called 'alt-right' is still a melange of subordinate movements that pursues vague ideological engagement without specifics," said Berger.
"Domestic right-wing extremism is very fractured and small and [the lack of specific ideology] allows some of these groups to collaborate even if they don't completely agree. [It] mostly provides an umbrella for these groups to coordinate under the banner of 'White Christian Identity.'"
But while they may be able to survive their differences for now, Berger sees troubles ahead that he hasn't seen in his studies of groups like ISIS or al-Qaeda. Without a more common ideology, the alt-right will always have a problem recruiting.
"ISIS is much more developed organizationally in that there's a structure, bureaucracy, and for recruiting, it's someone's job to do it," he said, noting the same description would be accurate for al-Qaeda.
"The right-wing extremist movement is not nearly as systematic and offers an à la carte menu of hate," he said. "The specific groups you end up learning about and joining depends on your beef with whatever out-group."
That means that the alt-right movement is fragmented for now between those who are fine with people being overtly racist, Berger said, and those who don't think being overtly racist is a good idea. Resolution of that schism under coherent leadership would be a sign of significant danger, said Berger.
"What will concern me, and I do think this is an issue that should be taken seriously [overall], is that we have yet to see a subgroup taking control of the movement and building some kind of critical mass. If we see a faction become ascendant, that's where a lot of extremist problems develop."