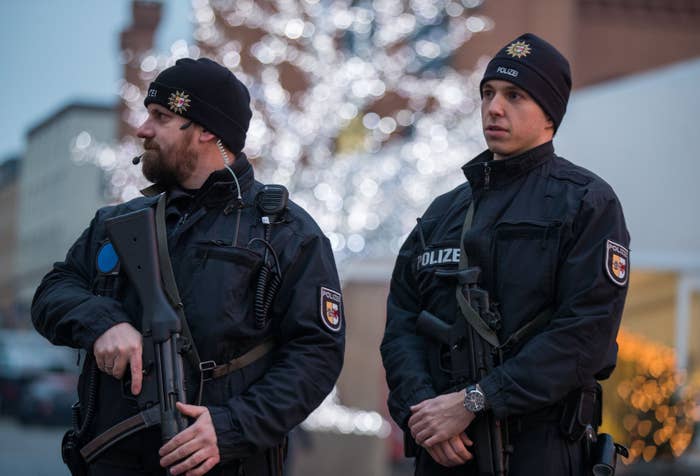 The truck that jumped a curb and rammed into a bustling Christmas market in the heart of the German capital Monday, killing 12 and injuring scores in an apparent attack, followed a call earlier this year from a top ISIS leader inciting sympathizers across Western Europe to attack citizens with homemade or readily available weapons like knives, vehicles, guns, and even homemade explosives, a call that seemingly influenced a series of lone attackers, including the similar Nice truck attack in July that killed 86.
ISIS claimed responsibility for Monday's carnage and announced the attacker was a "soldier of the Islamic State," according to the SITE Intel Group, which monitors insurgent networks. However, the identity and motivation of the attacker remain unknown 24 hours after the tragedy. German authorities released a suspect on Tuesday after a lack of evidence connecting him to the crime amid a nationwide manhunt.
Analysts believe attacks and attempts against Germany have been less sophisticated and deadly than in places like France and Belgium because there are fewer developed logistics networks for the small number of ISIS operatives that may have slipped into the country for attacks and a general unwillingness among refugees to tolerate activities that threaten their ability to stay in Europe.

"With a few exceptions, the Germans lack the large, traditional jihadist networks of radicalization and experience that you see in Belgium and France, and to a lesser extent in the UK," a Belgian counterterrorism official, who asked to remain anonymous because they weren't allowed to speak to media, said two months before Monday's attack. "Some of these networks were established as much as 20 years ago and include people with extensive local knowledge, family, and social connections as well as military training or even criminal histories."

ISIS has repeatedly called for attacks in Germany this year through its propaganda and media wing, and a number of small, poorly directed attacks have been disrupted or taken place. This strategy reflects the group's battlefield losses, an analyst said, adding that the group thinks it's found a "winning formula" for its propaganda.
In a series of statements from top leaders of the group released since the refugee crisis began in 2015, ISIS leaders have vehemently argued that not only are Muslims who flee their so-called caliphate traitors to their religion, but they will also never be accepted in the West. Promoting this sense of a clash between the Muslim world and the West has been a mainstay of jihadi propaganda for decades.
The attacks in Germany, both those successful and those disrupted by the authorities, have generally been small groups or individuals conducting relatively simple attacks.

While France and Belgium have seen a number of small attacks, most have been conducted by members of various well-established jihadi networks and been much more ambitious operations, such as the Paris attack in November 2015, which saw at least nine attackers conduct multiple attacks around the city, from shootings in cafés and nightclubs with automatic weapons to the deployment of multiple suicide bombers around a wide swath of Paris. Eventually 130 people were killed and hundreds more wounded, in an operation that was well organized and planned for months with direct support and supervision from the ISIS leadership in the Middle East.
The German police have arrested a number of refugees for plotting small attacks. The most high-profile incident so far was the arrest of a group of German citizens charged with operating a recruitment and logistics cell to supply fighters from Germany to ISIS in Iraq and Syria.
In March, a Syrian refugee who had allegedly been sent to Europe by ISIS to scout potential attacks in Berlin was arrested by German police. In July, a 27-year-old Syrian refugee detonated a suicide bomb that wounded 15 at an outdoor café in Ansbach, just a day after an Afghan refugee attacked passengers on a train outside the town of Wurzburg. In October, a Syrian refugee, Jaber al Bakr, was arrested in Leipzig for planning a suicide attack on a Berlin airport and three days later committed suicide in jail. And earlier this month, a 12-year-old German citizen of Iraqi descent was accused of attempting to bomb the Christmas market in the southern German town of Ludwigshafen.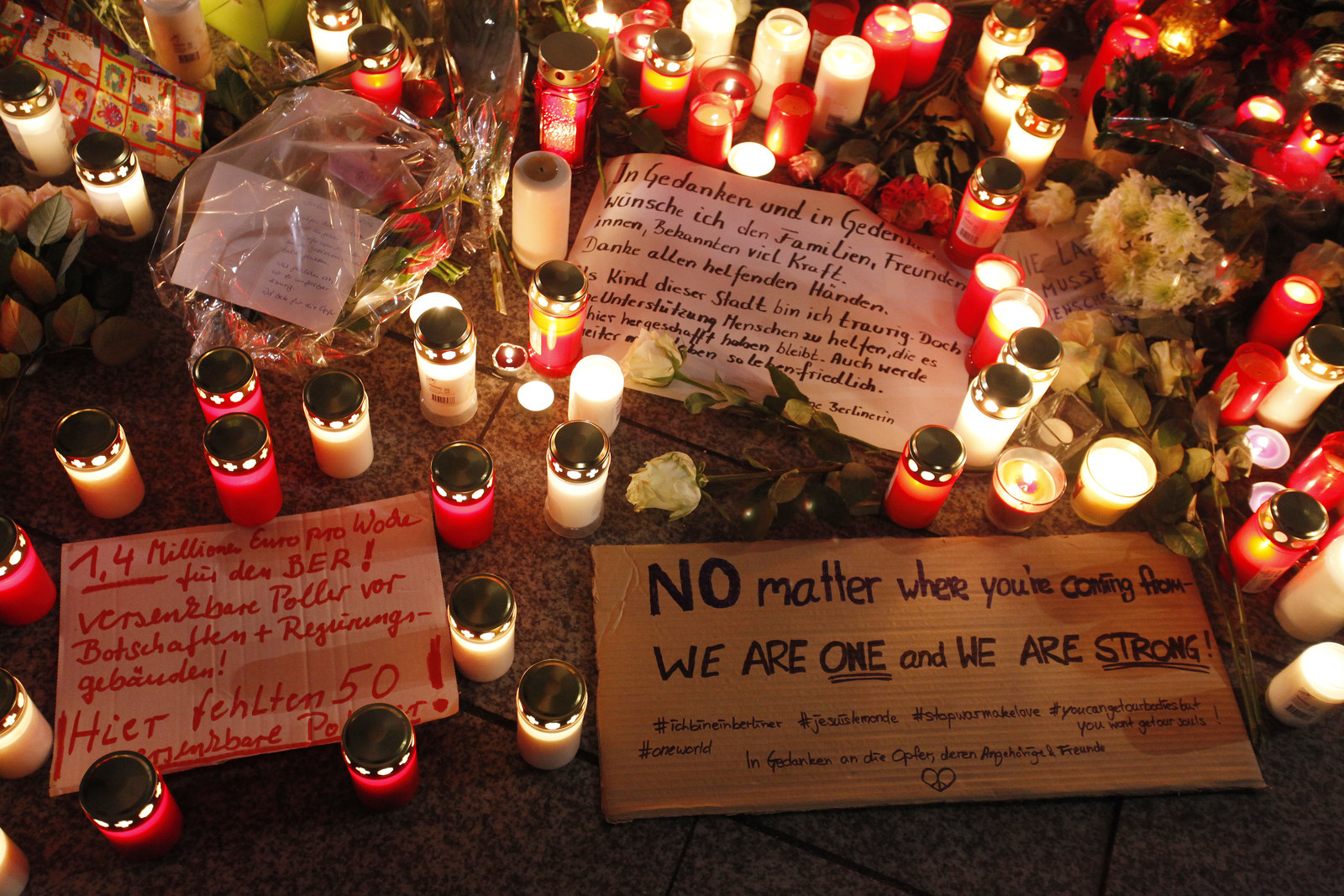 The only arrests involving an established ISIS network tied to refugees came in June, when a tip from French police led to the arrest of four men for plotting an attack in Düsseldorf. These men were allegedly linked to the sophisticated Brussels-based cell that executed the Paris attack in November and the March attacks in Brussels that killed over 30.
France and Belgium have long struggled to defeat indigenously formed Islamist militants plotting complex attacks coordinated with ISIS or al-Qaeda leadership, in large part because of militants' local knowledge and frequent connections to the criminal underworld. By contrast, Germany has seen far fewer incidents. Even so, much of the public debate has centered on the threat posed by the arrival of a million refugees from war zones into Germany — an angle pushed by right-wing and xenophobic politicians in Europe and the United States.
Germany does have some history of problems unraveling radicalized networks; about 800 of its residents have gone to fight with ISIS, and the Interior Ministry estimates that as many as 500 people are considered dangerous. That's compared to France, where the domestic intelligence service disclosed that at least 11,000 people were on a security watch list. Germany has the roughly the same number of open cases as Belgium, a country almost eight times smaller.
The German threats have proved smaller and cruder. Perpetrators and suspects are often caught before plans can come to fruition, or, in the case of the July incidents, they're unable to attack beyond a single act of violence. With the exception of the Düsseldorf suspects who had ties to the French-Belgian networks, it appears aspiring jihadis lack support on the ground in Germany from previously established cells of militants or networks of religious extremists — supporters that are essential to successful attacks.
"These sorts of professionals are a lot more effective in planning operations than even a dangerous trained ISIS guy who lacks any support or knowledge of Germany could ever be," said the Belgian counterterrorism official. "Or it's just some illiterate idiot on a train with an axe, radicalized on the Internet."
The Belgian official said, however, with the sheer number of potential problems hidden within the large number of refugees accepted — at least for now — by Germany, the problem was still substantial and warranted concern, an observation echoed by another European police official who tracks jihadis.
"It's a quantity problem versus quality for the Germans compared to France and Belgium," said another European police official, who is assigned to the Middle East and asked to remain anonymous to protect his diplomatic cover. "The Germans probably have a number of very bad guys sent by ISIS and they will be hard to identify initially but they'll have a much harder time setting up big plots. It's more of an issue of keeping an eye on a million people and hoping they don't individually act."
"But the good news is, if anyone can keep track of an extra million people, it's the Germans," he said. "They have an extremely efficient and rigorous approach that applies to everyone, German or foreign, of people registering where they live and if they change locations. They're very good at this compared to the French, Belgians, or [Italians]."
"But the good news is, if anyone can keep track of an extra million people, it's the Germans."
Researchers of jihadi groups tend to agree. "[The German plotters] seem to lack the organization and/or the appropriate infrastructure," Pieter van Ostaeyen, an academic researcher on European jihadism, said in an email to BuzzFeed News. "I could conclude that the Belgian/French network was better organized because they knew each other for a longer time from the Zerkani network. Don't forget that the Zerkani network existed out of what we might call gangster-jihadis," he said, referring to the Brussels street preacher Khaled Zerkani, who is in prison for recruiting and radicalizing petty criminals that eventually formed the backbone of the Brussels–Paris cell. Part of this cell's effectiveness, according to analysts, was their criminal background, and thus the ability to operate without being noticed by the police, a skill that would be hard to develop for a non-German speaking refugee transplanted to a new community.
ISIS has specifically targeted Germany with a heavy emphasis on encouraging sympathizers to violently act without substantial guidance or coordination with the group itself, another jihadi researcher said.
"The landscape for Germany is just different [compared to France and Belgium]," said Charlie Winter, a researcher at the International Centre for the Study of Radicalisation and Political Violence at King's College London. "Over the summer we saw a lot of ISIS propaganda directed at Germany that was just a bit strange. Things coming out of the al Furat media channels — which are official arms of ISIS — would focus on encouraging lone attacks and even strangely kept naming German religious figures as enemies that were fairly obscure. It made me ask why they would bother with such minor figures."
Winters concluded that ISIS's approach reflected the group's lack of networks in Germany and its more limited ability to get recruits into Europe from Syria and Iraq after borders were tightened; after last year's wave of refugees, Turkey, Greece,and the EU have developed new systems that, in theory, will prevent another similar unregulated exodus.
Describing the purpose of the propaganda as "creating an atmosphere that allows the public to draw its own lines to artificially placed dots," Winter said ISIS has left itself the flexibility to claim any attack as sanctioned.
"They think they've struck on a winning formula that acts as a contagion," he said. "They don't need to succeed in every operation because fear of ISIS and fear of the refugee population has taken over everything. They've been working towards this for a very long time. Once everyone assumes something might be ISIS, then the claim becomes more important than the attack."
The strategy is suited to trying to incite attacks from the relatively small number of sympathizers in Germany, and demonstrates ISIS's ability to sow chaos across the West in different forms.
"It's the industry of fear," said Winter. "No matter how bumbling or ineffective and attack, the role of ISIS propaganda can transform an attacker from simply mentally unhinged to a monster. Going back to those first videos of executing the hostages in 2014, they've been building to this sort of moment."