World leaders, including US President Donald Trump, and banking officials from 20 of the largest economies in the world are gathering in Hamburg for the two-day G20 summit which kicks off on Friday — and protesters were waiting for them.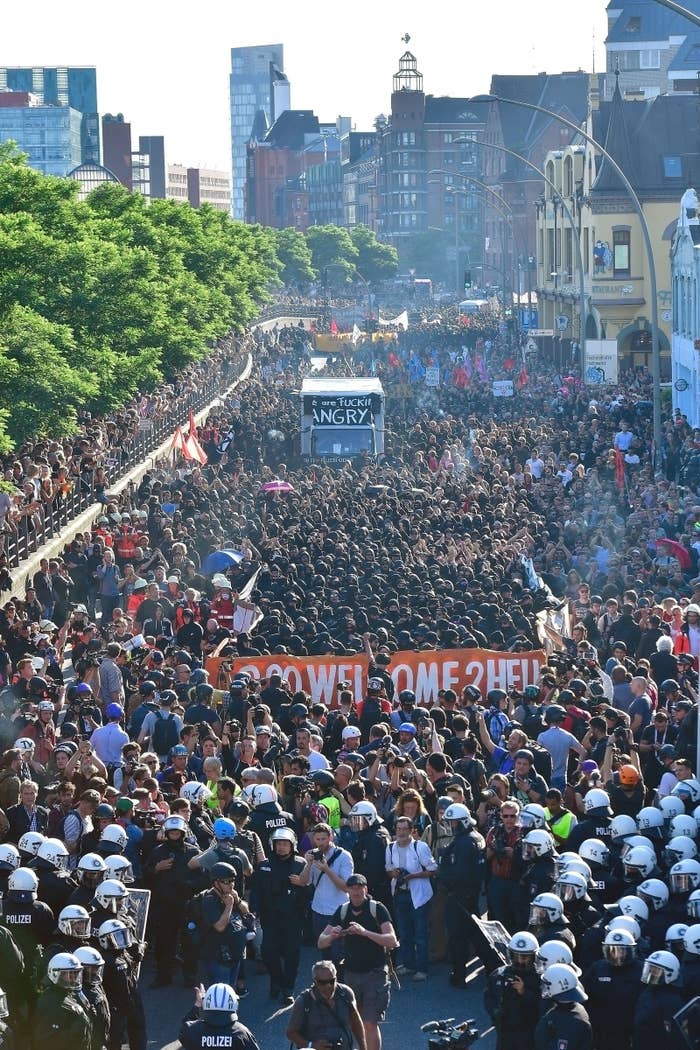 Hundreds of demonstrators — many from the so-called black bloc anarchist movement — rallied under the protest name "Welcome to Hell."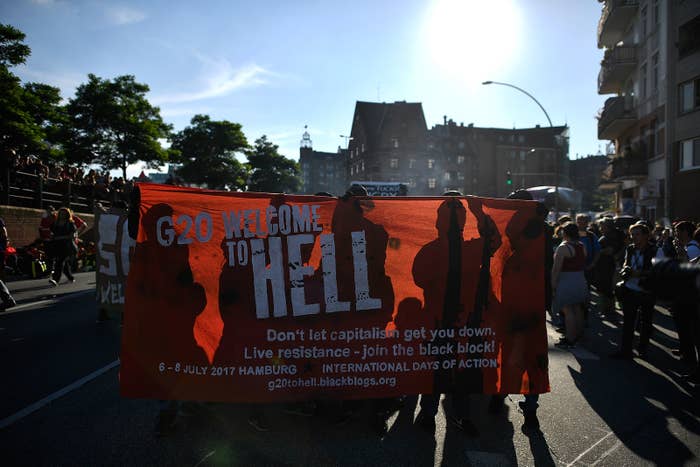 Things escalated quickly, with protesters soon clashing with thousands of riot police in the streets.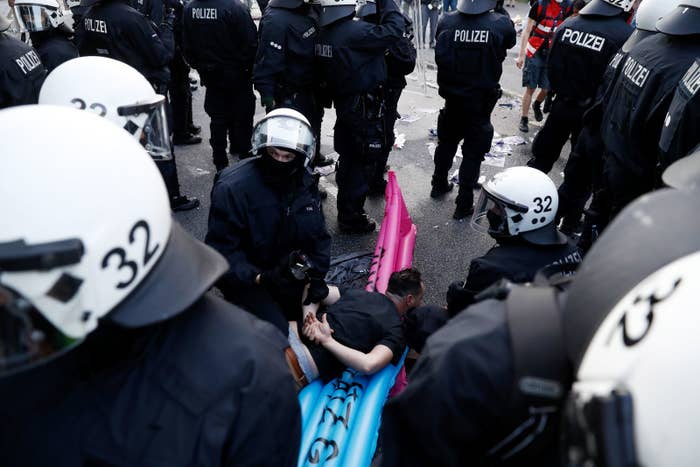 Hamburg city officials and police earlier tried to negotiate with demonstrators over the march, which was planned to circle around the St. Pauli neighborhood adjacent to the G20 venue. Police ultimately refused to allow the protesters to march unless they removed their black face masks.
After an hour of discussion, negotiations broke down. Protesters then began flinging beer bottles and flares at authorities.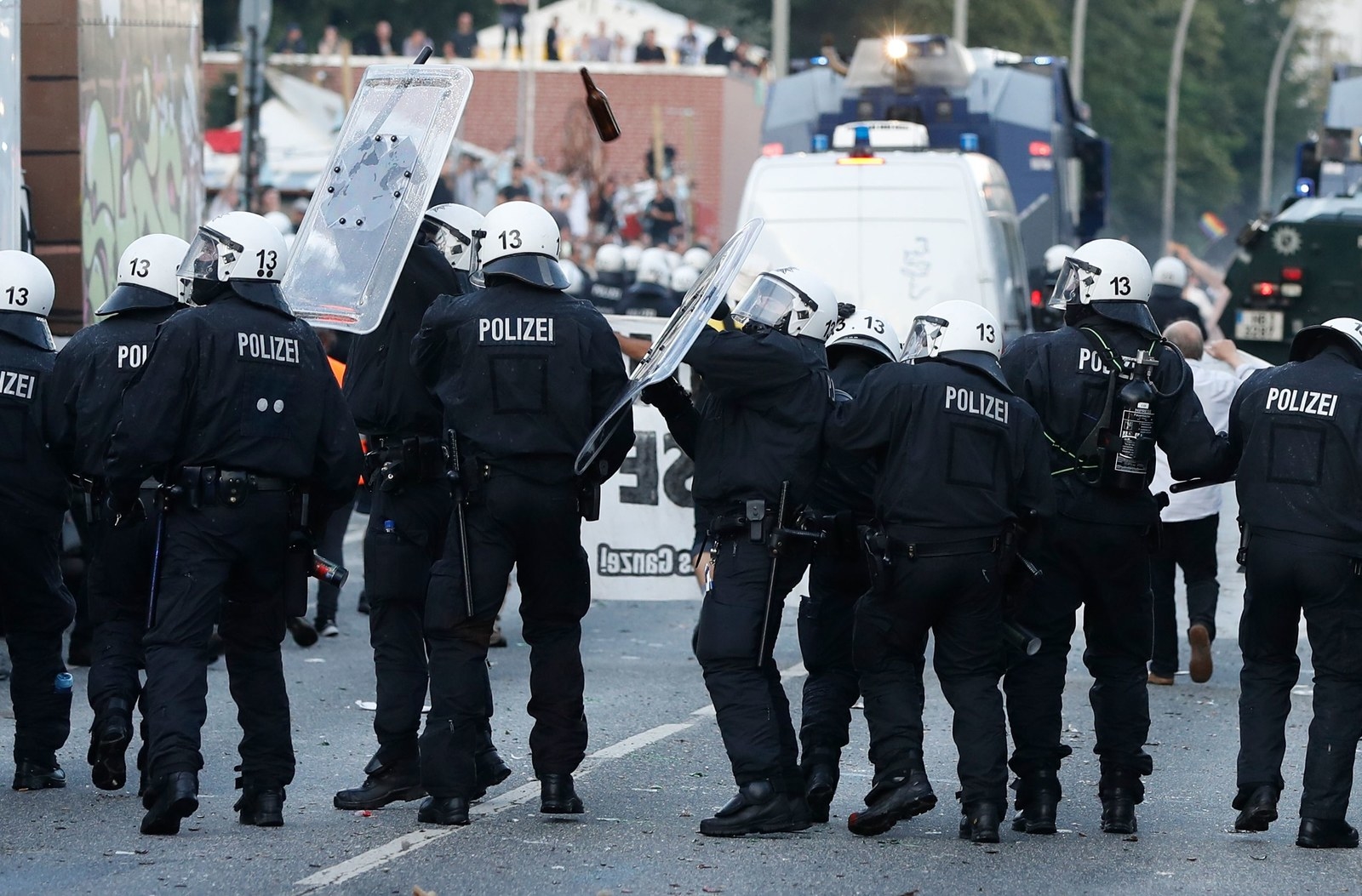 Police responded with water cannons, gas, and stun grenades.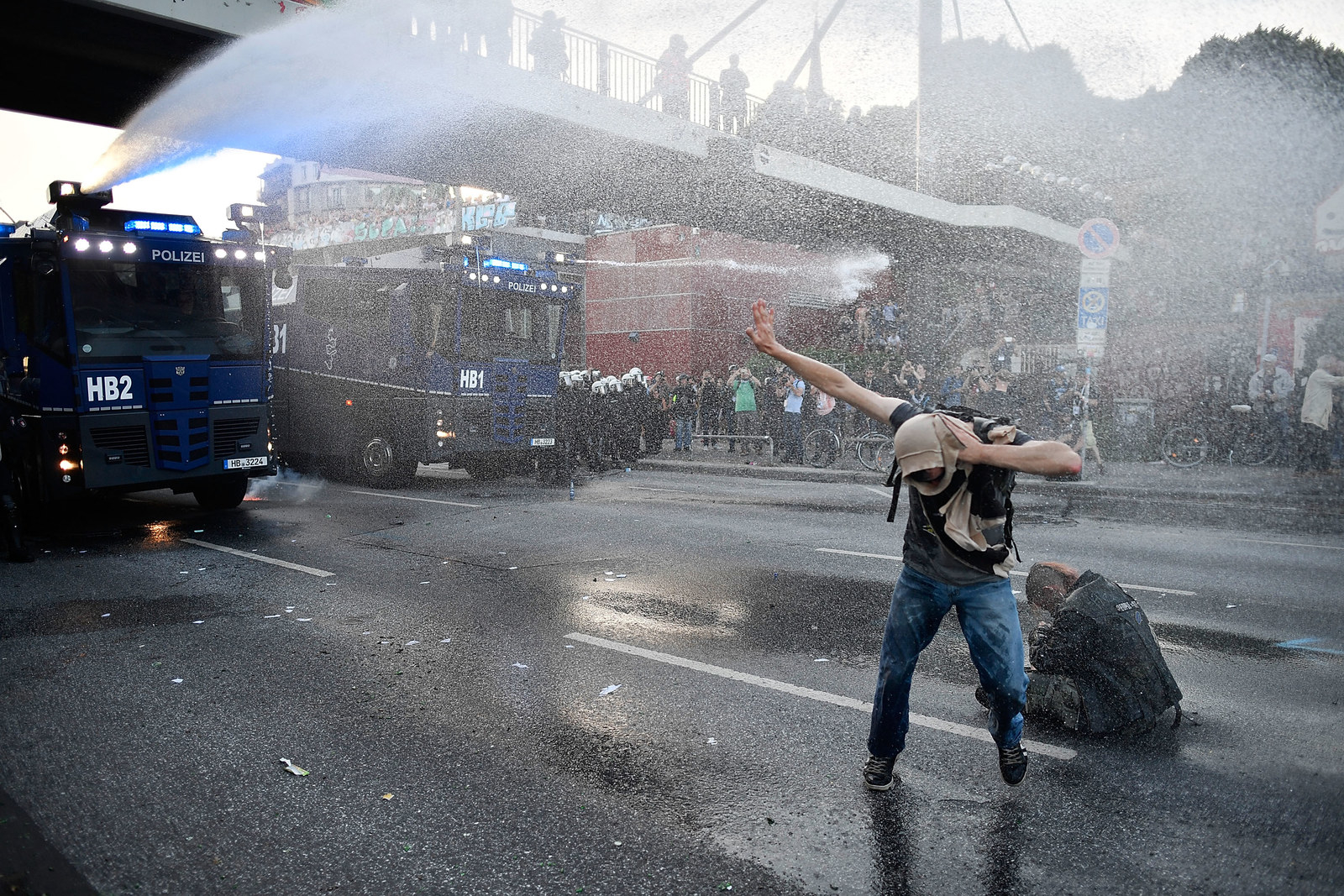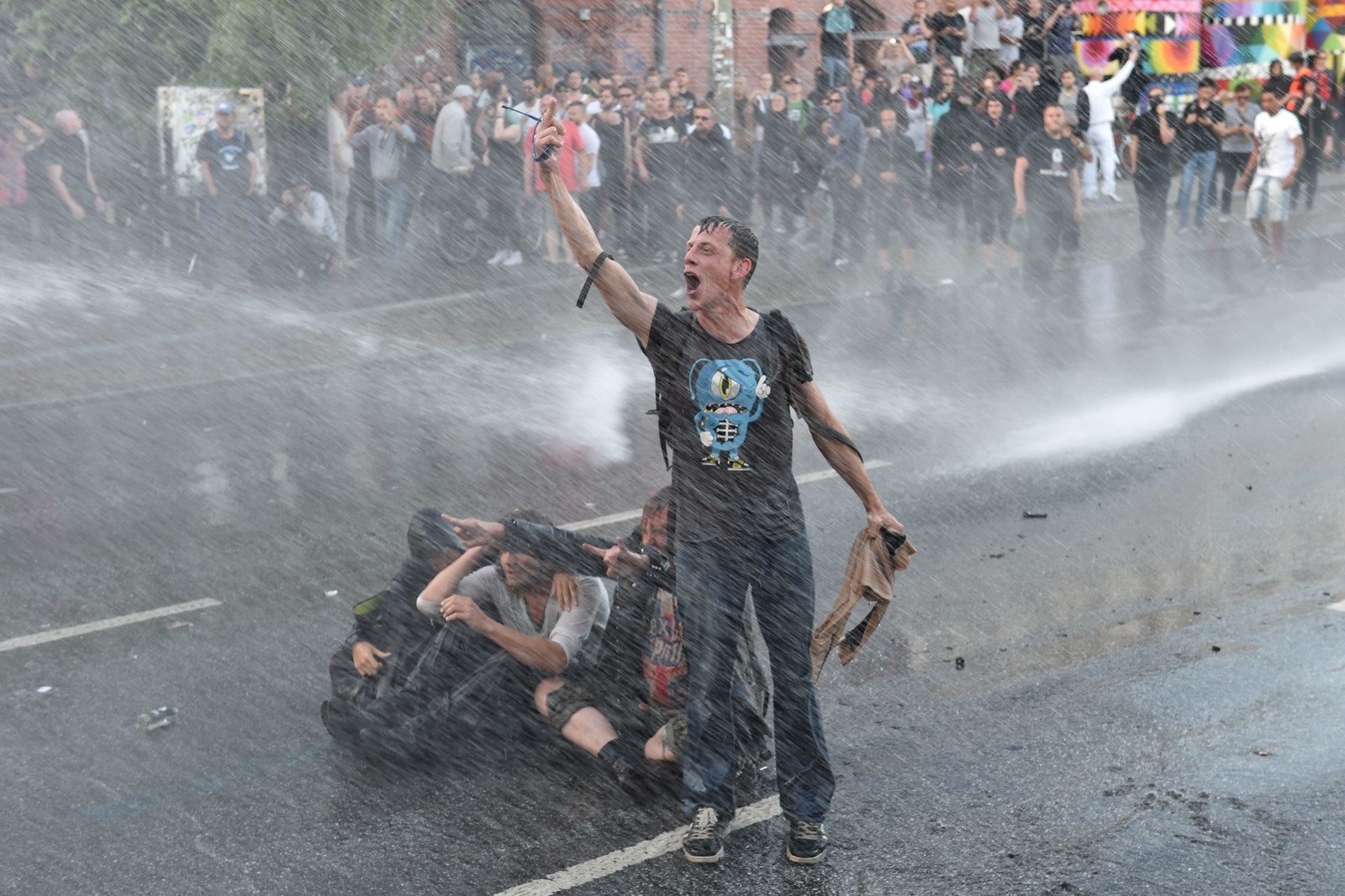 Protesters scrambled over walls to escape riot police.
The demonstrators later broke apart into organized smaller groups, turning the streets of Hamburg into a violent game of hide-and-seek.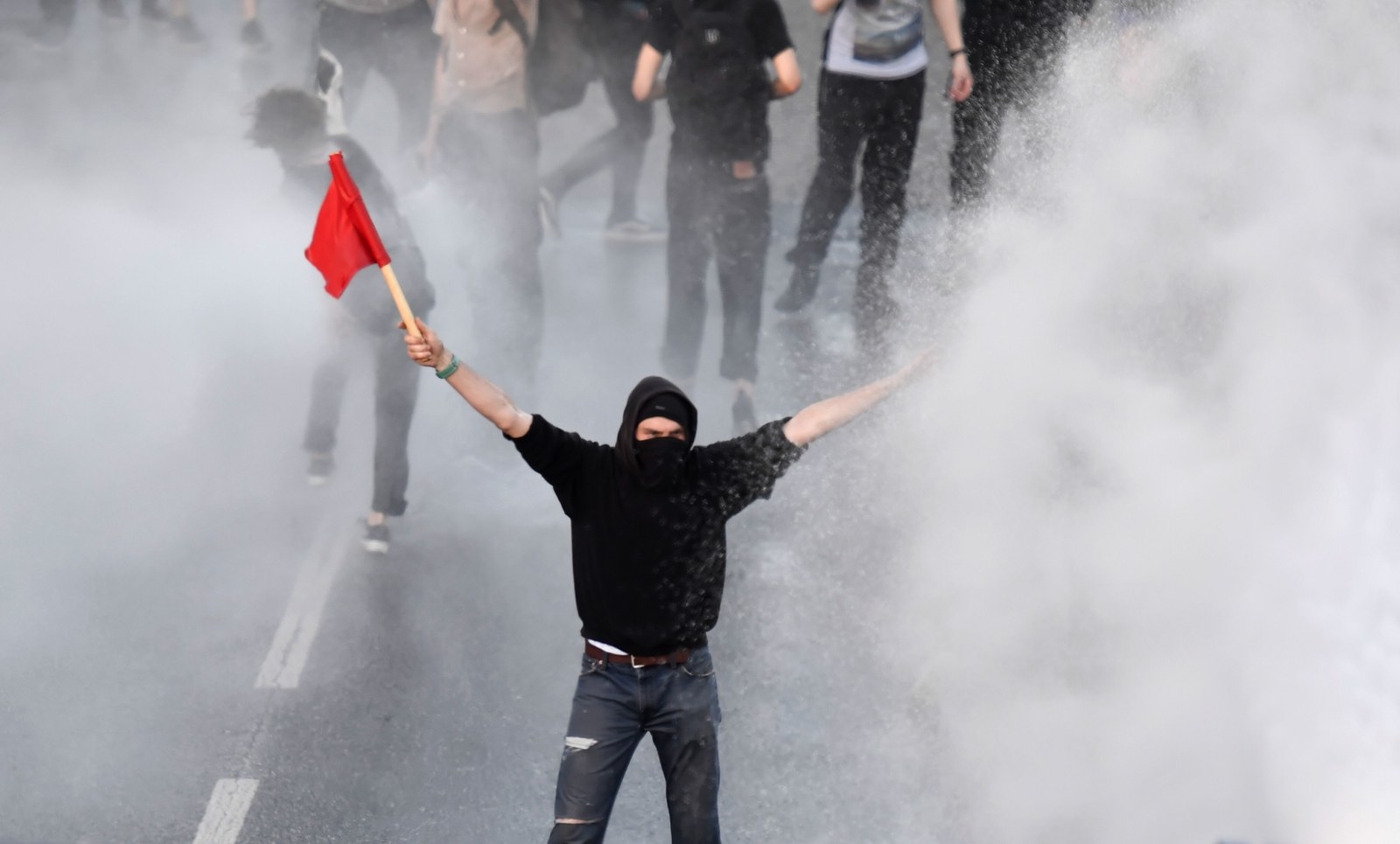 Police appeared more interested in disrupting and containing the protests than making arrests, often charging into groups of demonstrators to force them to flee or pull back.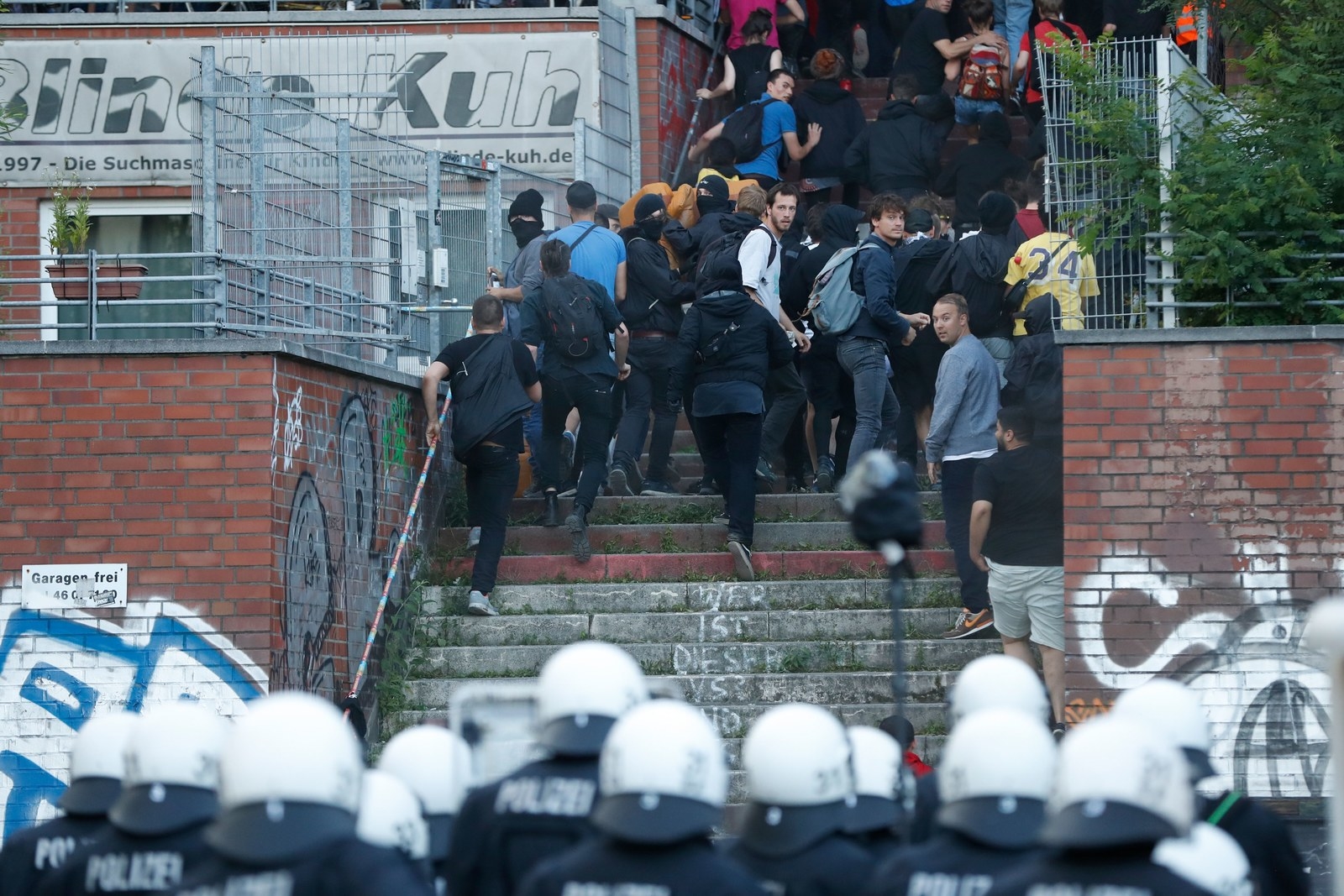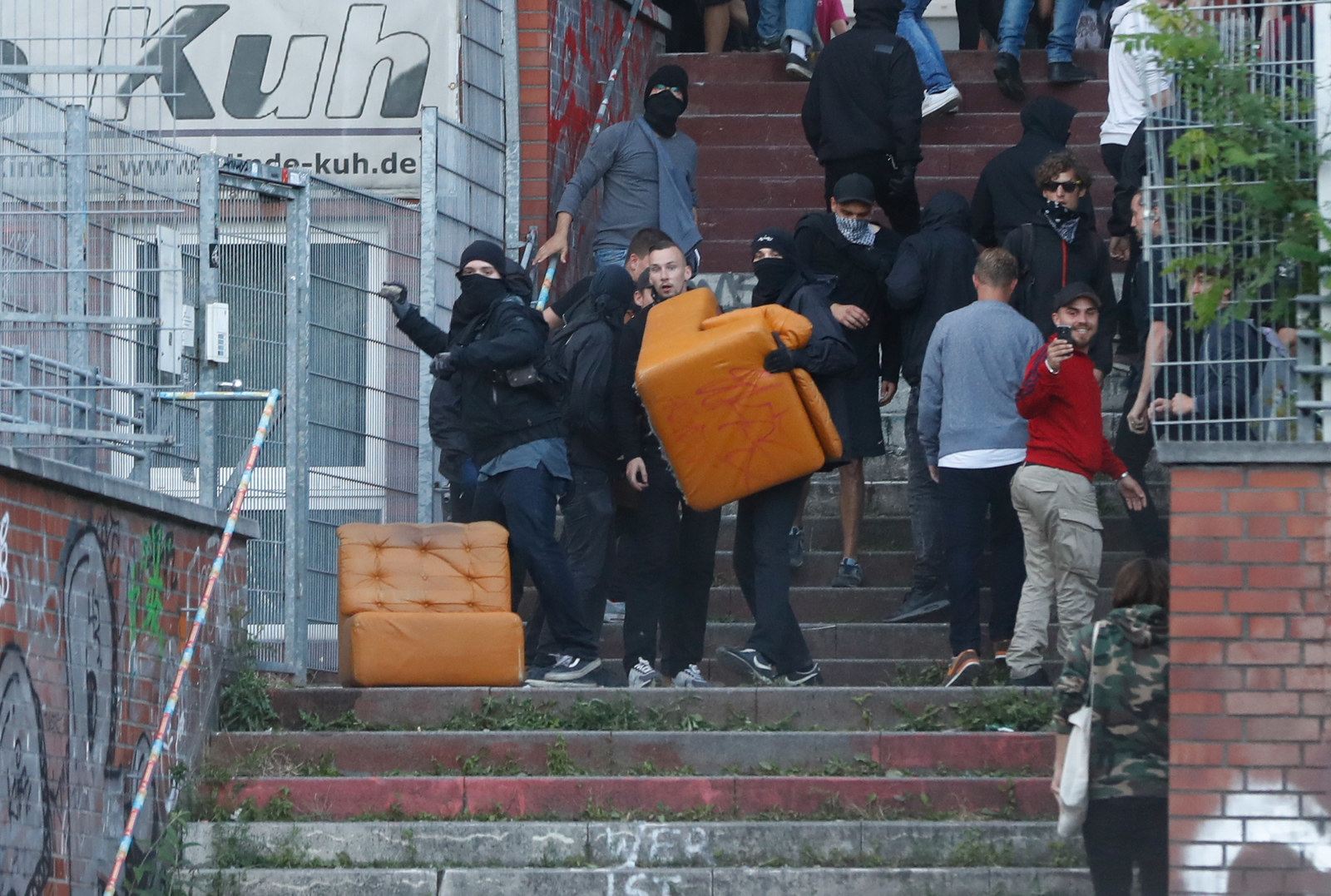 At times, police could be seen hitting and punching protesters thrown to the ground in a park close to the stadium of St. Pauli Football Club — only to move on to another group without making an arrest.
Hamburg police did not immediately provide numbers on how many people were arrested.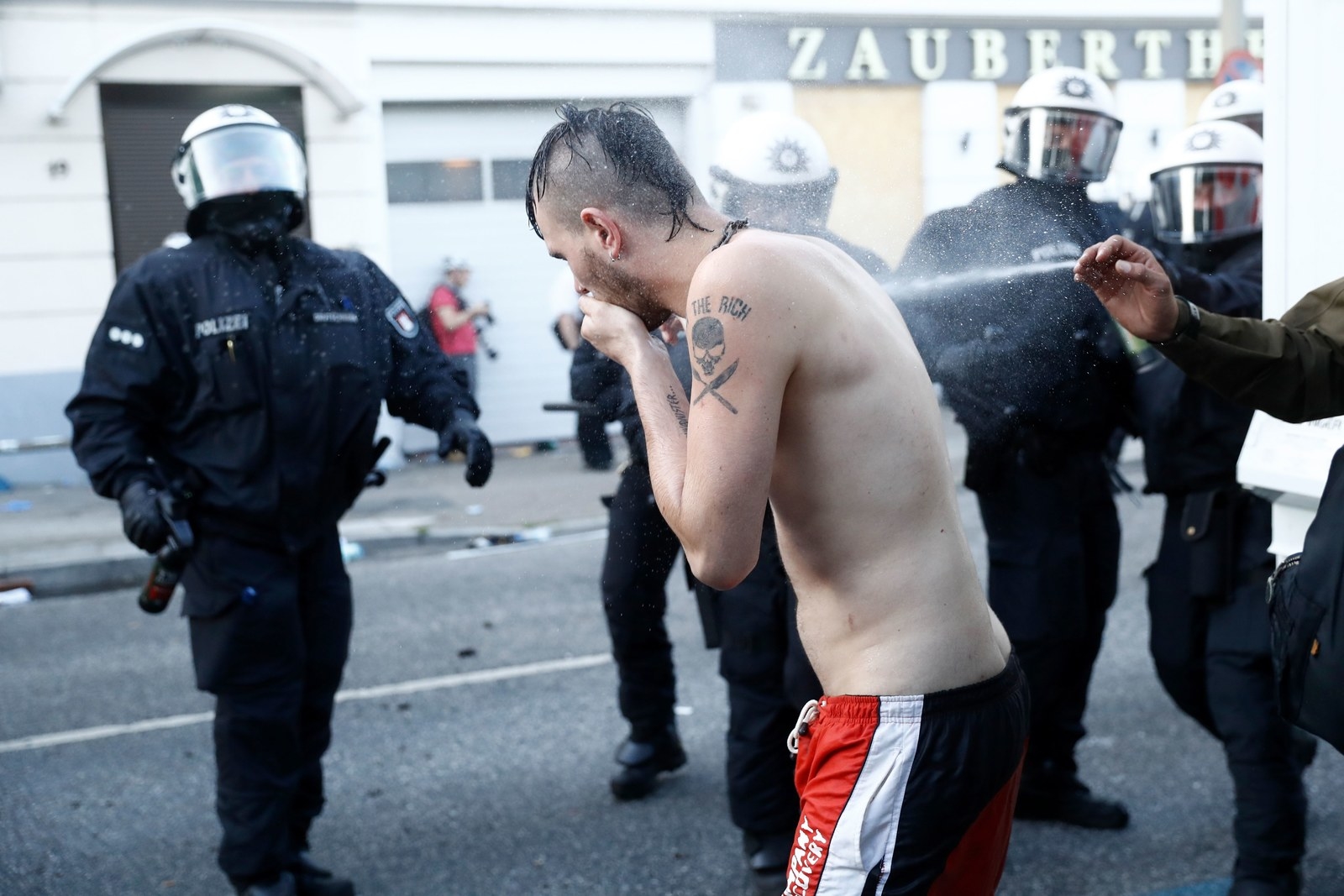 Hamburg officials, however, said 76 officers had been injured, and that two police helicopter pilots had been blinded by lasers on the ground.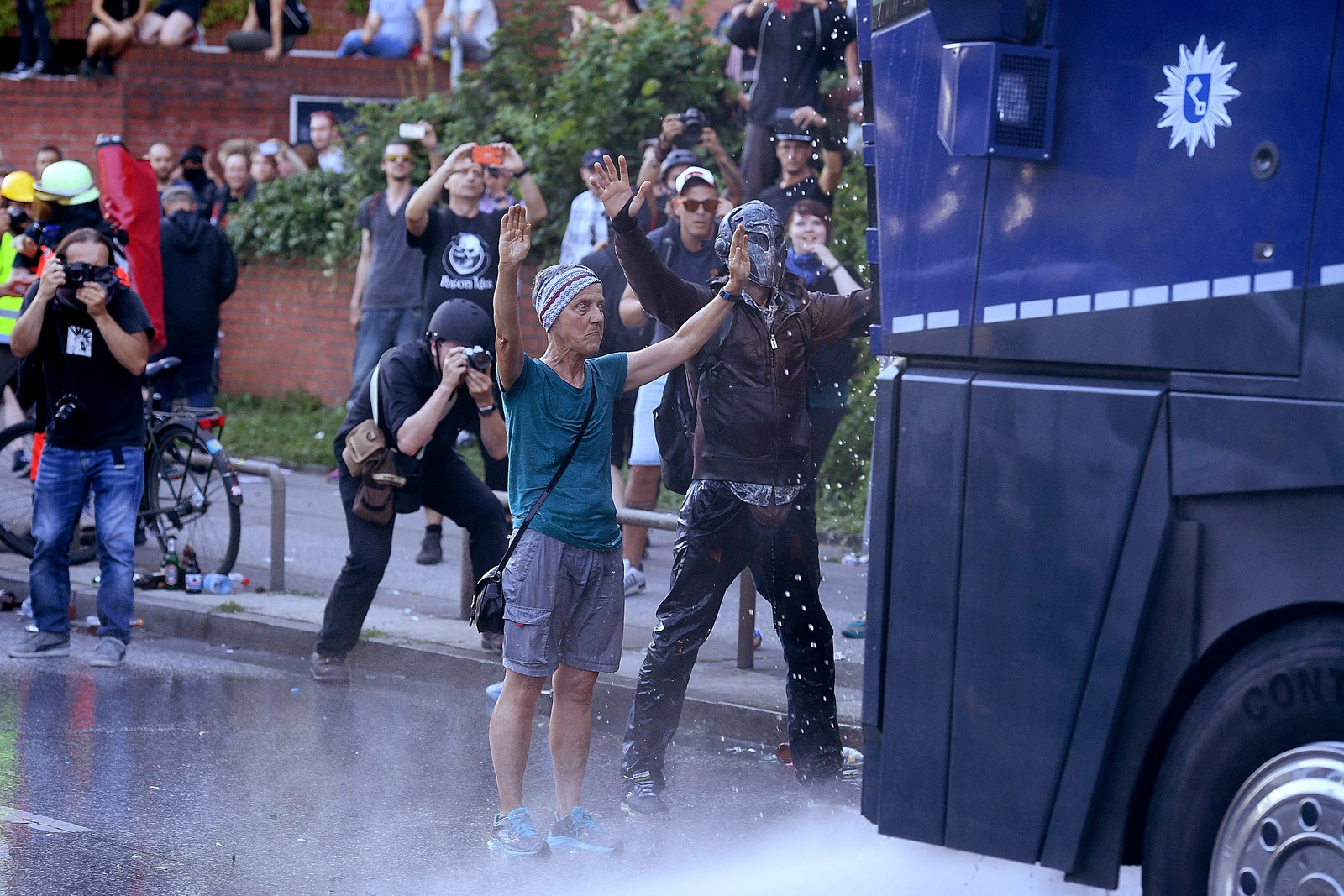 Protests have been taking place all week in Hamburg, but Thursday's "Welcome to Hell" demonstration was planned to be the biggest.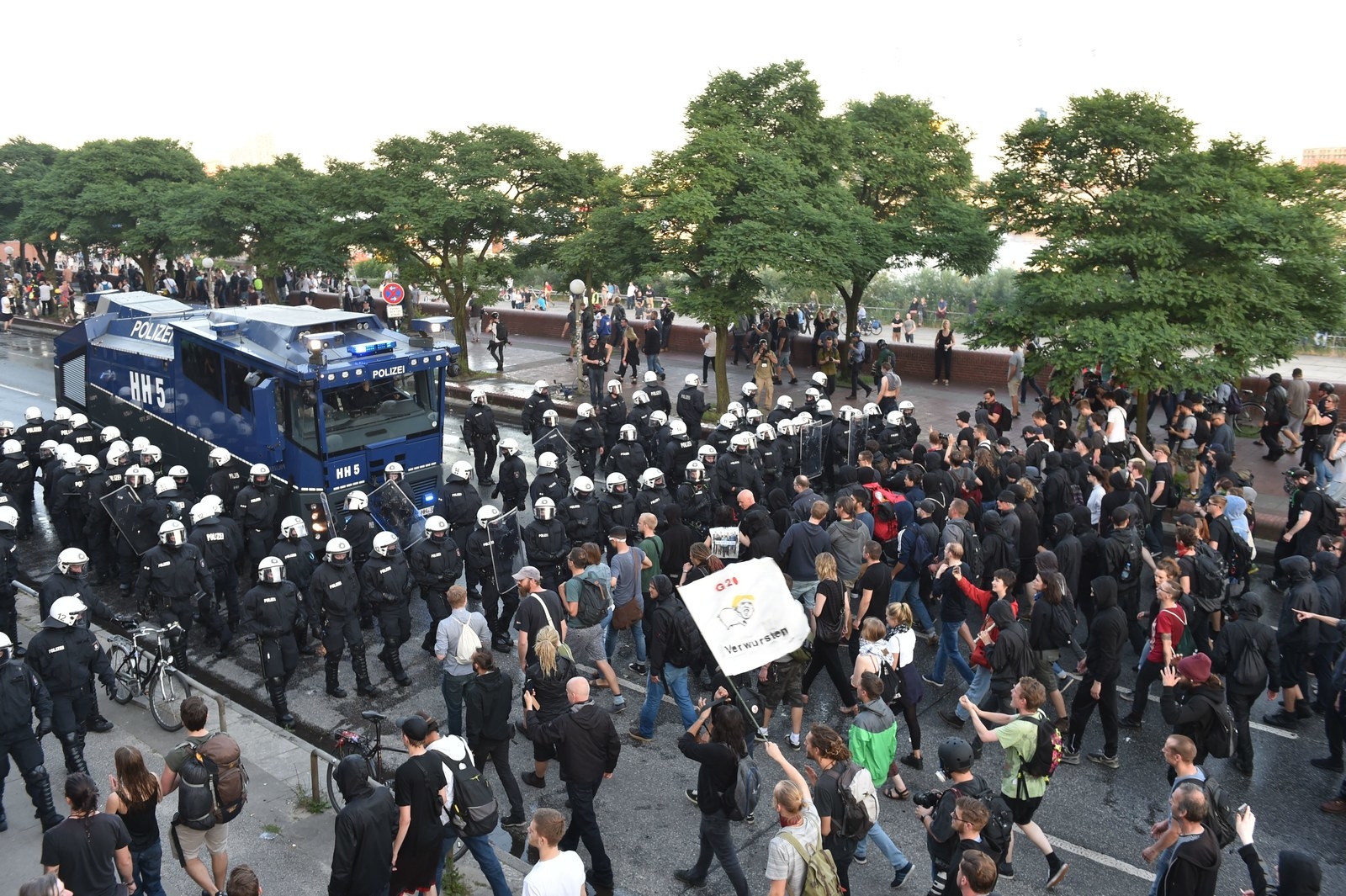 One group of protesters — who refused to speak with BuzzFeed News — could be seen breaking up paving stones and filling backpacks with rocks, bottles, and road flares for what was expected to be a full night of clashes with police just hundreds of meters from the summit.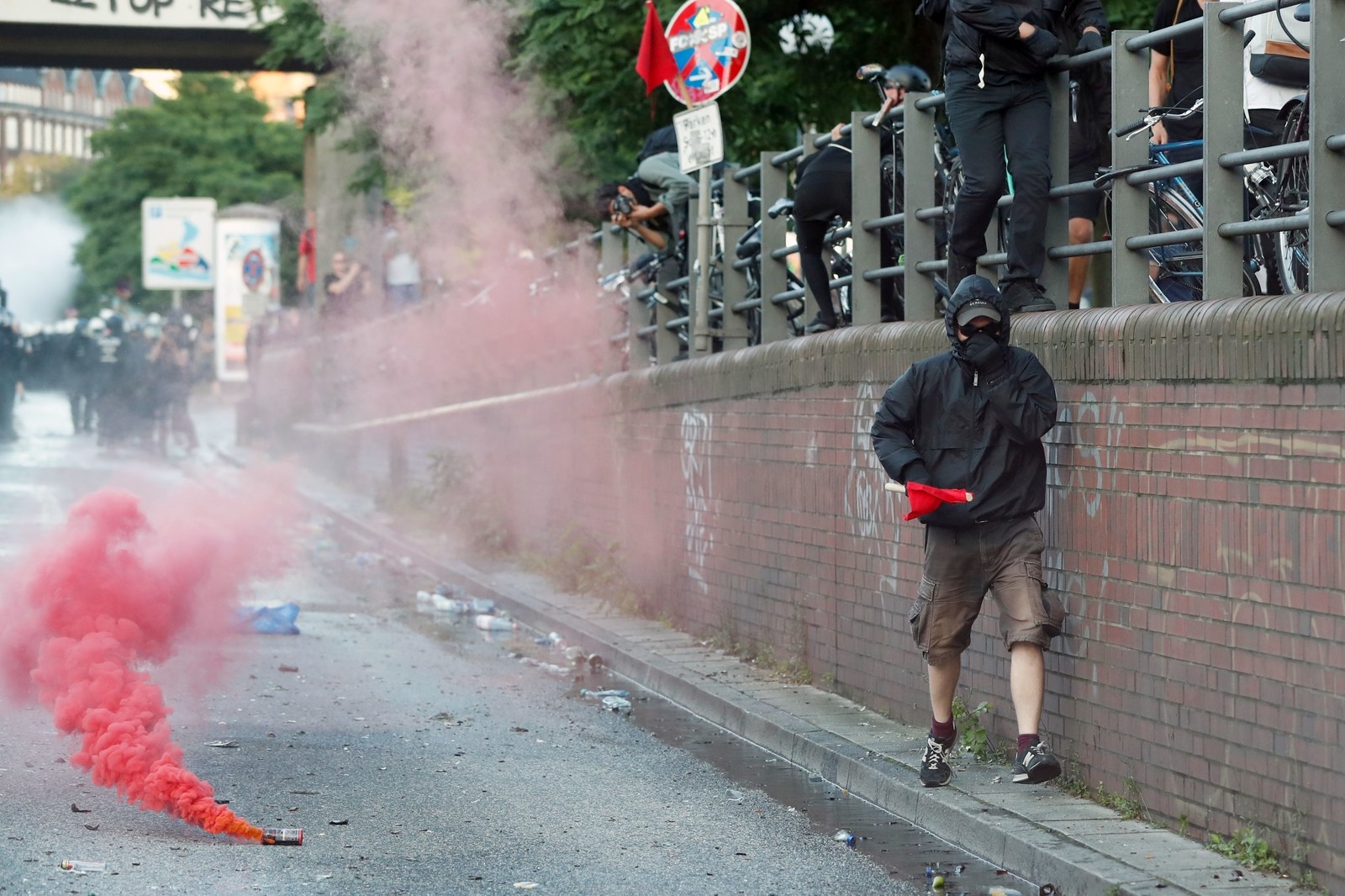 BuzzFeed Germany Periscoped the protests: