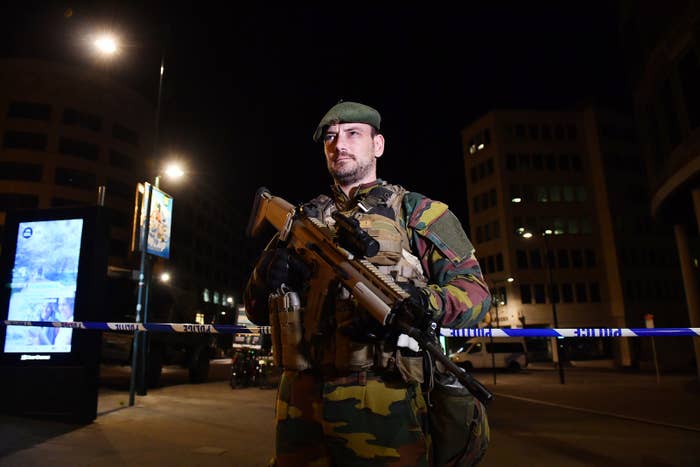 BRUSSELS — The attacks came as a steady trickle throughout 2017:
— Two men caught in an April 18 police raid in Marseilles making homemade explosive belts to target France's presidential elections.
— A least five lone assailants across France assaulting civilians or police with homemade weapons or cars in 2017.
— A failed attempt to make a car bomb on the outskirts of Barcelona that sparked a vehicle attack on the famed Las Ramblas promenade, subsequent days of manhunts and police shootings in late August.
— An explosion outside a concert in Manchester on May 22 and another in the London subway Sept. 16, each attributed to teenagers with homemade bombs.
—The shooting by military patrols of two Belgian men, on June 21 and Aug. 25, who were killed in the midst of crude attacks on the public.
— The opening in Germany of 900 terrorism investigations this year alone, including the discovery in Berlin of an Islamist cell that was collecting automatic weapons.
What alarms investigators the most about these incidents — which were just a handful of the terrorist incidents across Europe this year — is that none appears to have been the work of returning ISIS fighters, and most had little to do with the group itself.
Since ISIS took over vast swaths of Syria and Iraq in 2014, at least 5,600 people from 33 European countries have joined the group, according to a recent report by the Soufan Group. That's proven worrisome for Western intelligence and police officials who fear that the return of even a few well-trained and committed operatives to their home countries would set off a series of high-profile bloody attacks.
But now, as the group loses control of the bulk of its territory in Syria and Iraq, officials throughout Europe acknowledge that the threat from returning ISIS members is obscured by the thousands of terrorism investigations they already have open that seem to have no direct connection to the group.
"We know some guys have returned and that others are looking for ways into Europe, whether it's to come home to start their old lives again or to radicalize others into joining complex operations," said one senior European counterterrorism official who asked not to be identified discussing a hot-button political issue across the EU. "But when I'm asked if we expect a surge in incidents, I'm tempted to ask the political leadership and media if they've been paying attention."
He added, "We don't need guys to come home from Syria to have a surge. The disaster we all feared in 2013 is well underway and will continue even if every ISIS European fighter is killed on the battlefield or jailed in Iraq."
Shiraz Maher, a senior research fellow at the International Centre for the Study of Radicalisation and Political Violence at King's College London, agrees that the early concerns about a flood of returning fighters have been replaced by harder-to-track threat.
"The prospect of huge numbers of fighters returning from ISIS territory is overplayed," he said. "Scores of them perished in the campaigns to retake Raqqah and Mosul. Those who survived have either retreated with the group into the deserts of Deir el-Zour or tried to escape and have been caught by the Kurds or Free Syrian Army. The United States and others, such as the Turks, are watching very closely to make sure there isn't an exodus of ISIS fighters flooding over the Turkish border."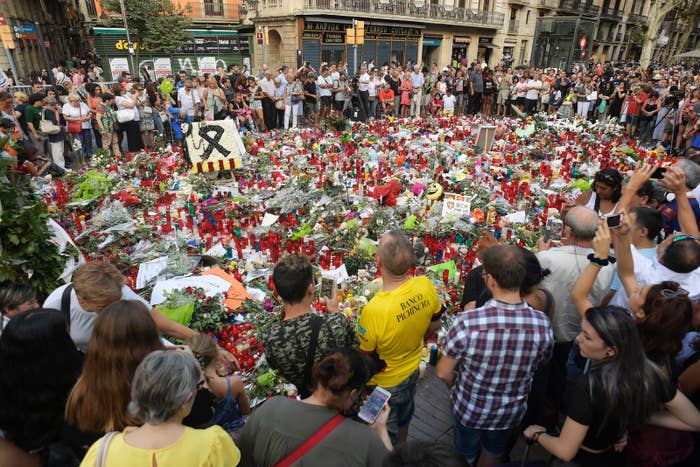 But that hasn't eased the worries about terrorism in Europe. Recognizing the extent of the problem with self-motivated attackers, authorities in the United Kingdom have begun to hire contractors to bolster their ability to monitor terrorism threats. It's a recognition that government agents have their hands full. "The lads are working around the clock to watch and wrap up all the assholes that they know about, leaving them little time to find new assholes to keep track of," one former UK special forces operator colorfully explained.
An estimated 850 British residents left to join ISIS, and the British government has used its position as a key member of the anti-ISIS coalition and its close ties to US intelligence to deploy special operations troops to the front line in both Syria and Iraq for a twofold mission — assisting local troops in the fight while also taking the opportunity to specifically target UK citizens believed to play a major operational role in ISIS.
Successful attacks that have been publicized were drone strikes on Mohammed Emwazi aka Jihadi John, the flamboyant executioner of Western hostages, in November 2015, and on Junaid Hussain, a computer and propaganda expert, believed to be killed in a drone strike in August 2015.
But those attacks pale in number to actions taken against terror suspects inside the UK. Last week, the head of MI5, the UK domestic intelligence agency, acknowledged that at least 500 operations involving 3,000 suspects had been undertaken in the last year — a year that also saw five successful terrorist attacks and seven major attacks disrupted.
"That threat is multidimensional, evolving rapidly, and operating at a scale and pace we've not seen before," Andrew Parker, the head of MI5, Britain's domestic intelligence agency, said in a rare public statement on Oct. 17. "It's at the highest tempo I have seen in my 34-year career. Today there is more terrorist activity, coming at us more quickly, and it can be harder to detect."
He also announced that to face the growing threat, MI5 would increase the size of its staff by at least 25% in coming years.
"The real challenge for Europe is the number of homegrown radicals that ISIS has managed to inspire with its toxic message," said Maher, of King's College. "Agencies across the continent are already stretched and will continue to be so for the foreseeable future. As the ISIS message continues to resonate on electronic platforms like Telegram, the threat remains acute and very real."
For the first time in over a decade, said the former UK special forces soldier, who continues to consult on security and terrorism for a range of clients, British troops from the elite Special Air Service have been included in raids and intelligence gathering inside the UK to help reduce the workload.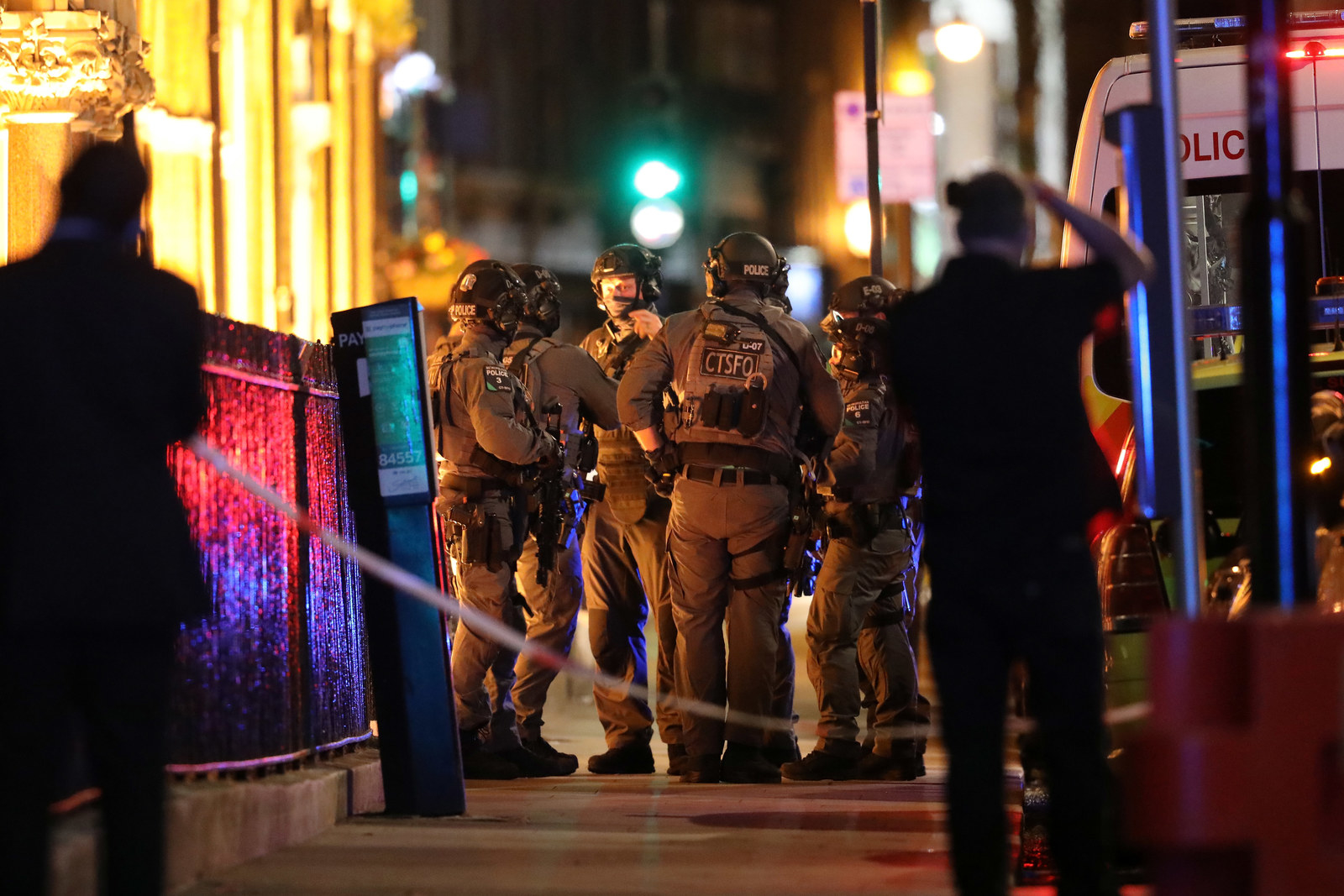 The SAS was first deployed in public in March after a vehicle and knife attack outside Parliament and began conducting operations and raids after the Manchester bombing, according to multiple officials familiar with their operations as well as public and media sightings of the elite military unit's operators.
"The [Metropolitan Police in London], Special Branch and [MI] Five are spread as thin as they can get," the former special forces operator said. "The analysis and intel side have contracted outside help in looking at data, while the SAS lads are regularly assisting in taking doors and grabbing bad guys. That hasn't happened in years, maybe back to the 2005 Tube bombings, but this is why there's always an SAS troop on standby inside the UK to help in case of crisis. And this is certainly a fucking crisis, isn't it?"
In France, officials openly hope that the nearly 2,000 French citizens believed to have joined ISIS die on the battlefield or face local justice — a stance that has horrified some experts on international law but otherwise appears to be popular in a country where authorities are tracking at least 11,000 citizens for possible terror links. France has announced it will expand the number of prosecutors and investigating judges to handle current investigations, even as the country continues to cope with a steady stream of small-scale attacks.
"It's good to kill as many of the 2,000 people who went to join [ISIS] on the battlefield as possible," said a French defense official, who was speaking under the condition of anonymity. "But even if not a single one returns, the system is already overwhelmed with cases."
One government proposal to fund 12 new deradicalization centers across France is likely to be approved but the efficacy of such programs remains under question, the official added.
"We need to reform our prison system where the vast majority of these people seem to be radicalized at a far faster pace than any reintegration program will be able to operate," he said. "The structural problems here are very French in how dysfunctional yet intractable they are."
Belgium, with one of the highest per capita ratios of ISIS fighters to population, has quietly cooperated with the French and Americans to kill as many of their estimated 500 citizens thought to have gone to fight with ISIS. Officials also are hopeful that the small size of the populations in the areas considered most fertile for recruiting militants will help officials manage the situation as fighters return.
"We saw at least 91 guys from a two- or three-square-kilometer area leave for Syria from Brussels alone," said one Belgian police official. "And this community was heavily raided and monitored after the Paris attacks [in November 2015] and Brussels bombings [in March 2016.] We feel like we will know if there's an influx of returning guys because of this visibility in the communities we didn't have prior to those disasters. But even if a handful return and join with the constant churn of newly radicalized guys we don't know about yet, the situation is obviously precarious."
Recent media reports in Belgium have claimed that at least 15 fighters have returned from Syria and an additional nine are under administrative measures for having attempted to leave for Syria in the past but are currently free on the streets of the capital, Brussels. The police official described these numbers as "reasonable estimates" but refused to specifically confirm the media reports themselves.
Massoudi, a 29-year-old driver and shop clerk from the Brussels neighborhood Molenbeek, where the original Paris-Brussels cell was centered, agrees that it will be much harder for militants to operate, at least in Brussels.
"This isn't Paris or London or Manchester, which are very large and easy to hide in," he said, waving an arm at the tidy streets of Molenbeek, the densely populated Brussels district that is home to a large number of residents of Moroccan descent. "There's only maybe 100,000 people in this community here, and the police were raiding houses of [ISIS] guys and their families for over a year after the airport bombings. The police know who they want to find, and the community is so tired of raids, I think even families would call the police on their sons who returned from Iraq. People are tired."
Just a few days after Massoudi spoke to BuzzFeed News, Belgian Federal Police announced an additional 12 raids in five locations around the capital — including Molenbeek — to arrest four more suspects prosecutors consider linked to the Paris-Brussels cell and an August 2015 attempt by an ISIS member to open fire on a high-speed train between Paris and Brussels. That attack was thwarted by two vacationing American service members and their friend.