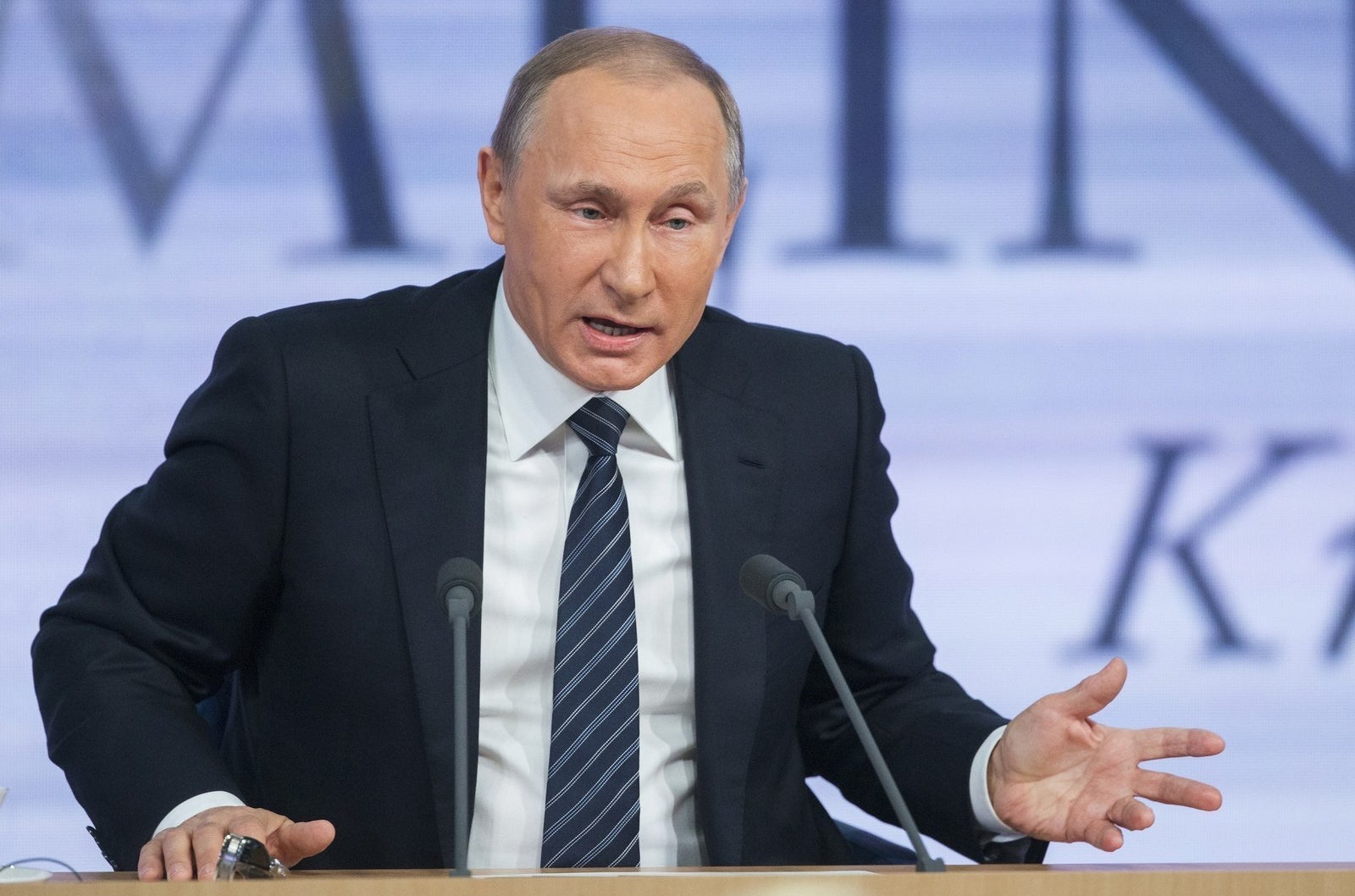 NEW YORK — Vladimir Putin's public support of Donald Trump this week seemed to come out of the blue but it was a long time coming.

Pro-Kremlin Twitter accounts have been touting a Trump presidency for months. As far back as Aug. 7, the Kremlin's troll-in-chief, @rykov (ex-Duma deputy Konstantin Rykov), tweeted a reply to ex-US ambassador to Russia Michael McFaul, who had said how much he enjoyed the Republican debate that evening, but was putting his support behind Hillary Clinton.
Rykov told McFaul, tagging Clinton as well, "vote for @realDonaldTrump Michael" and followed up by saying, in Russian, "I haven't watched the debates yet. Trump isn't a Russophobe. That provokes sympathy." Meaning, basically, "that makes me like him."
That's been the line taken by some observers following Putin's comments on Thursday calling Trump "a really brilliant and talented person" and "the absolute leader in the presidential race." (Trump accepted the compliments on Fox later that day and then in an interview on MSNBC Friday morning, where he brushed aside questions about the murder of Russian journalists and Putin critics and said, "At least [Putin] is a leader" and "Our country does plenty of killing also.")
The thinking goes: Putin wants to see a Trump presidency because the billionaire is someone he knows how to deal with, a straight shooter who would put aside things like human rights and armed invasions and get down to business. And they have similar styles, macho and brusque, with varying undertones of authoritarianism.
But Putin's embrace of Trump is much darker — and echoes the endorsements the Kremlin has made elsewhere. This isn't an autocrat seeing a fellow strongman. It's an adversary who has found a new tool.
In France, the far-right National Front party led by Marine Le Pen said it had accepted a nine million euro loan last year from a Russian bank (Le Pen is another frequent sight on Rykov's Twitter feed). In Greece, officials, ideologues, and billionaires close to Putin developed deep ties with the far-left Syriza party, which swept to power earlier this year (before seeing its popularity tumble). In the UK, the leader of the far-right UKIP, Nigel Farage, is a mainstay on Russian state television.
These parties have few ideological similarities — because it's not ideology that is driving Putin's wooing of insurgent parties across Europe. Putin has no real ideology, which is part of the reason he has turned to conservative outposts like the Russian Orthodox Church to rally support as his rule enters its 17th year. What he does have is a desire to destroy those countries and institutions that, in his thinking, have conspired to keep Russia down. Funding and supporting insurgent parties in Europe is his way of chipping away at the European Union (on top of efforts, so far unsuccessful, to prevent the bloc from renewing sanctions on Russia over Ukraine). Supporting Trump is his effort to turn that approach on the U.S.
Trump's antics have made the U.S. the laughing stock of the world, coupled with the idea that his cocky, xenophobic, uninformed pronouncements have revealed the country's true face. Each week brings a new round of the circus, coupled with endless soul searching about what it all means (this week: either it will lead to Weimar America or the end of the Republican Party). This is the sort of chaos and destruction that Putin thrives on.
Putin supports Donald Trump because of the threat that Trump poses to the U.S.