Russia Marks Back To School With AK-47s, Death Metal
Back to school never looked so... violent.
So did a school in the Siberian city of Tyumen.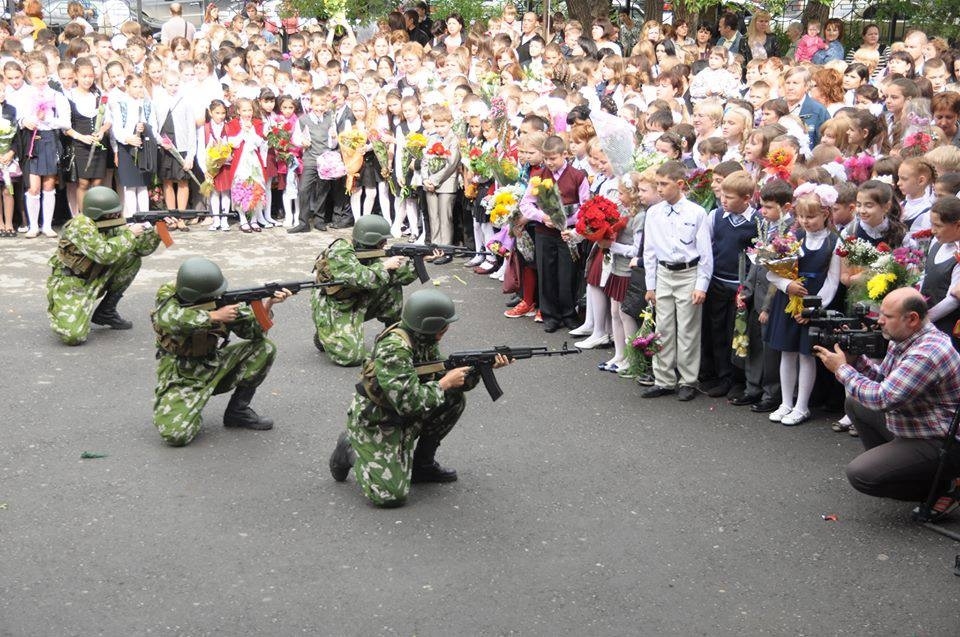 Which would be funny and strange, but on the first day of school nine years ago, Islamist rebels took more than 1,000 people hostage at a school in the southern city of Beslan. A subsequent raid killed 334 people, including 186 children. There are no official ceremonies to mark the tragedy.