For the first time since the fall of the Soviet Union, Russia held a huge May Day parade right on Red Square, in the heart of Moscow.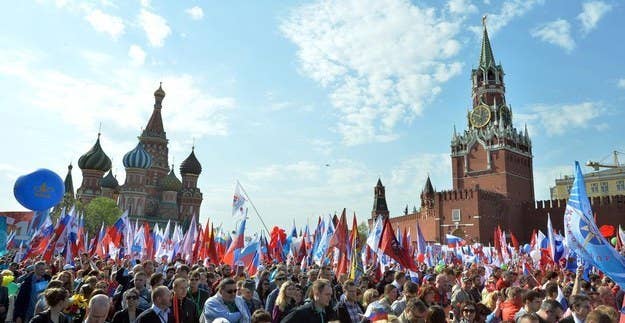 Thousands of members of Russia's trade unions turned out for the holiday, which was a big deal in Soviet times because of its celebration of the worker.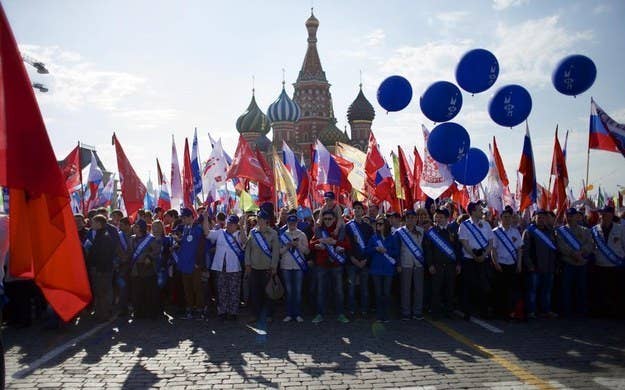 In the 20 years since the end of the Cold War, May Day became a holiday mainly celebrated by Communists nostalgic for Soviet times. Today marked the holiday's return to the mainstream, embraced by the Kremlin once more.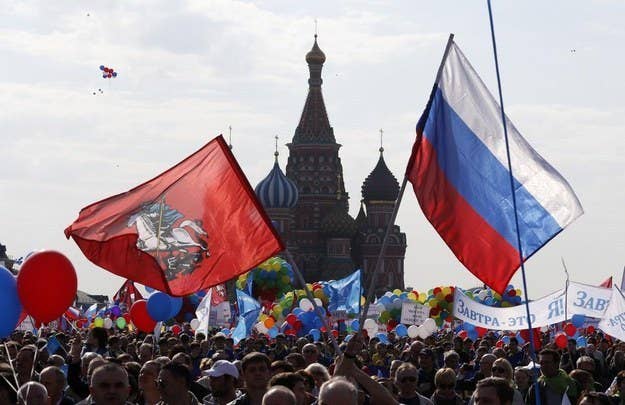 People waved flags and balloons and some brought their kids.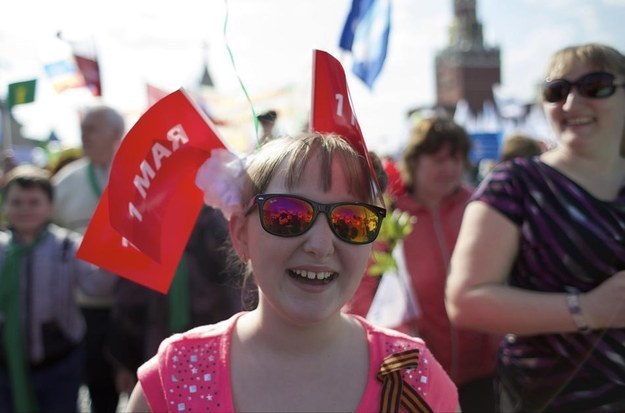 The kids seemed to have fun.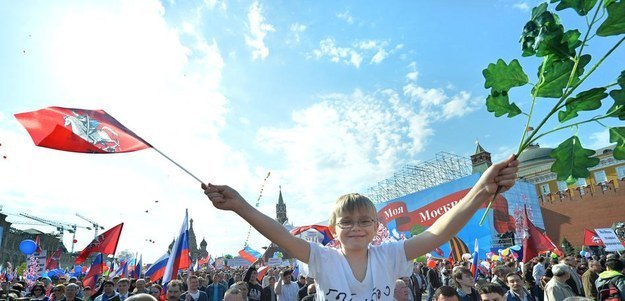 Some brought accordians.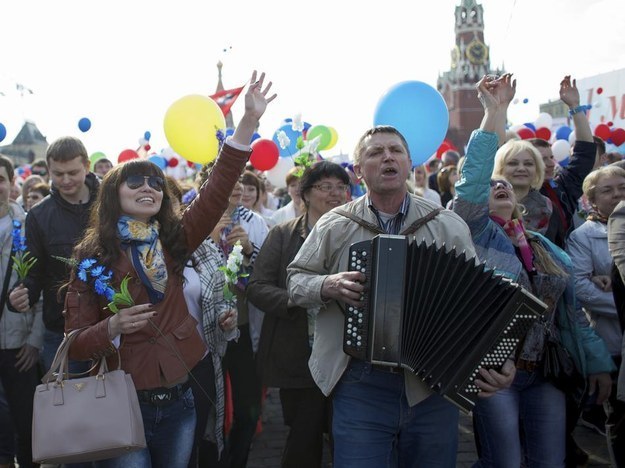 And balloon tanks! What's a workers' holiday without balloon tanks?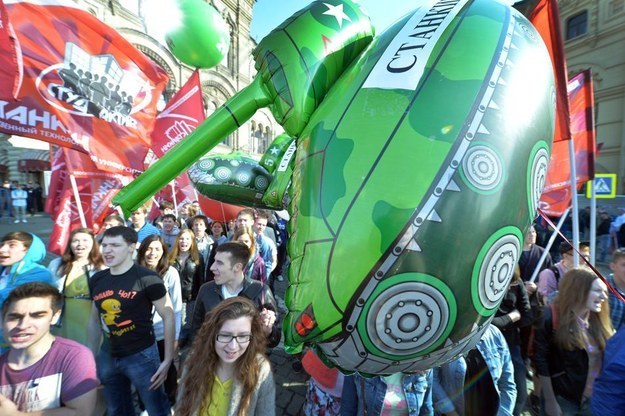 Others brought their love of the Russian president. Here, workers carry a sign reading, "We believe in Putin!"
These signs read, "Putin is right!" and "I'm proud of my country." Red Square's St. Basil's Cathedral can be seen in the background.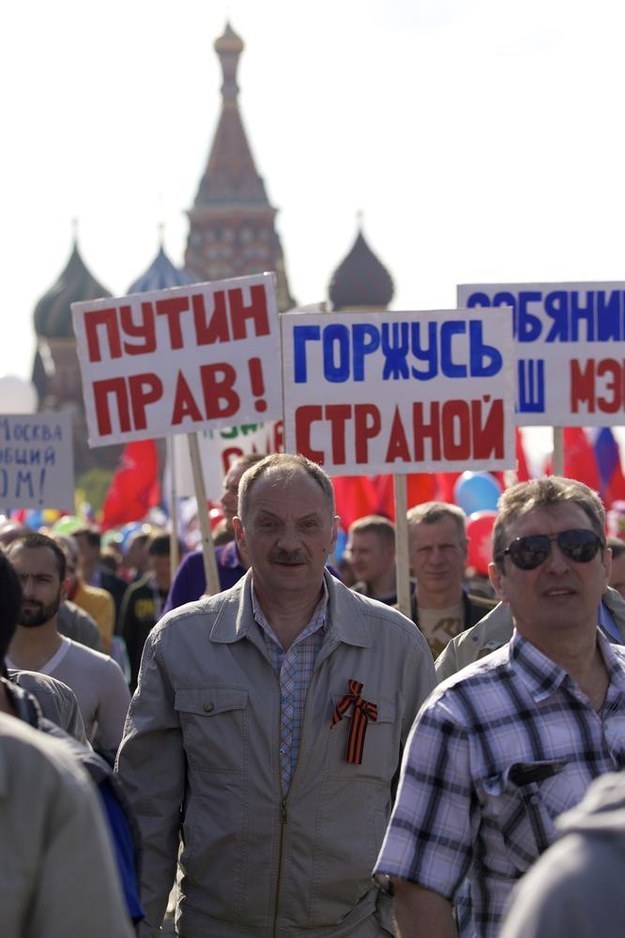 These party animals were on hand too. In the center stands Sergei Sobyanin, mayor of Moscow.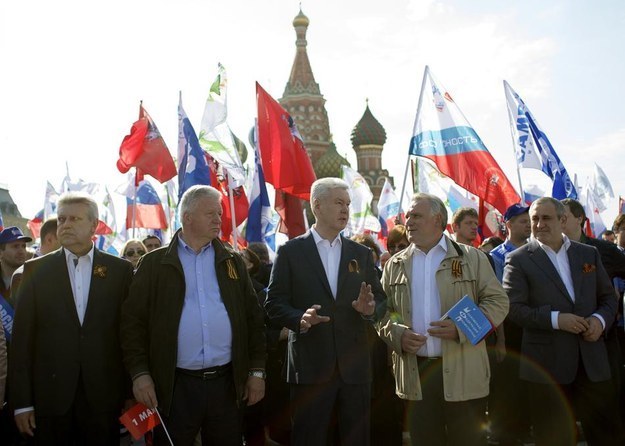 Nearby, the Communists amassed.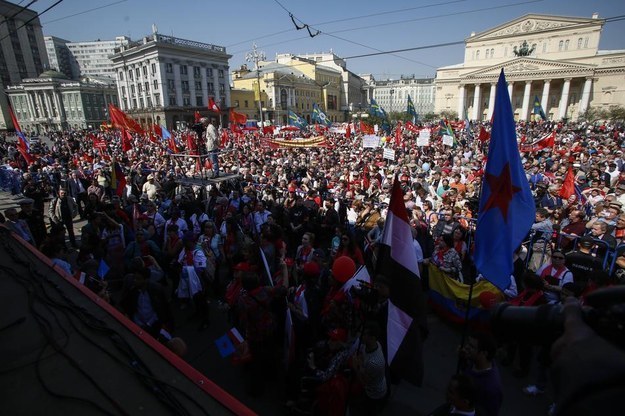 Some carried pictures of Vladimir Lenin.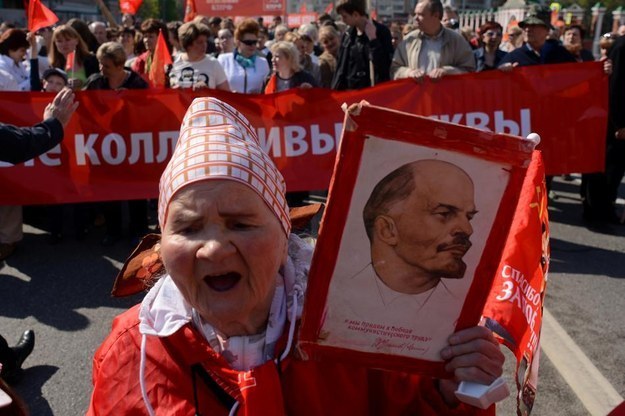 And Lenin and Stalin...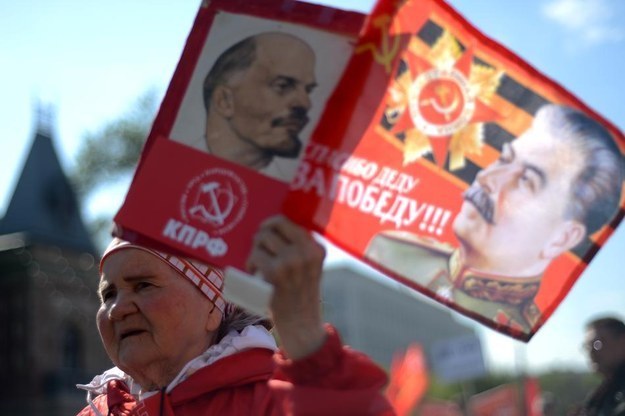 Then things got really weird. Here's a man in an Obama mask carrying a bomb that reads "NATO."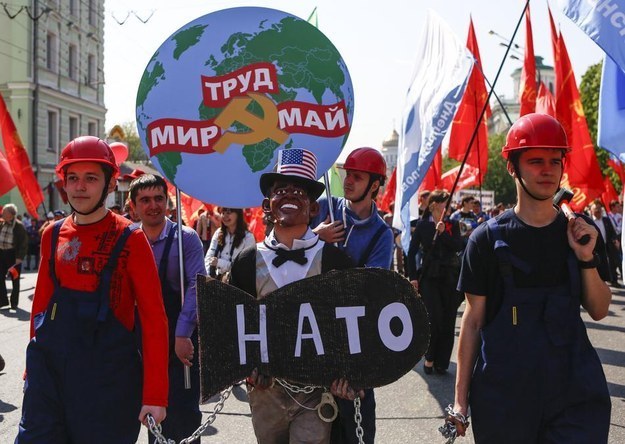 This man's sign reads: "The failure of Darwin's theory! A big-eared black monkey is trying to run the world."
And another: "Obama — you blatantly lie and never blush. Good thing you're black!"
There was more than blatant racism. Here, a couple carries a picture of Lavrenti Beria, the ruthless and feared head of the secret police under Stalin.
Happy May Day, Moscow.