14 Photos That Prove Vladimir Putin Has Never Been Happier
Putin smiled up a storm at the APEC summit in Beijing.
Vladimir Putin is in Beijing for an Asia-Pacific Economic Cooperation (APEC) summit and boy, does he look happy. Here he is greeting China's President Xi Jinping while happily wearing a traditional outfit.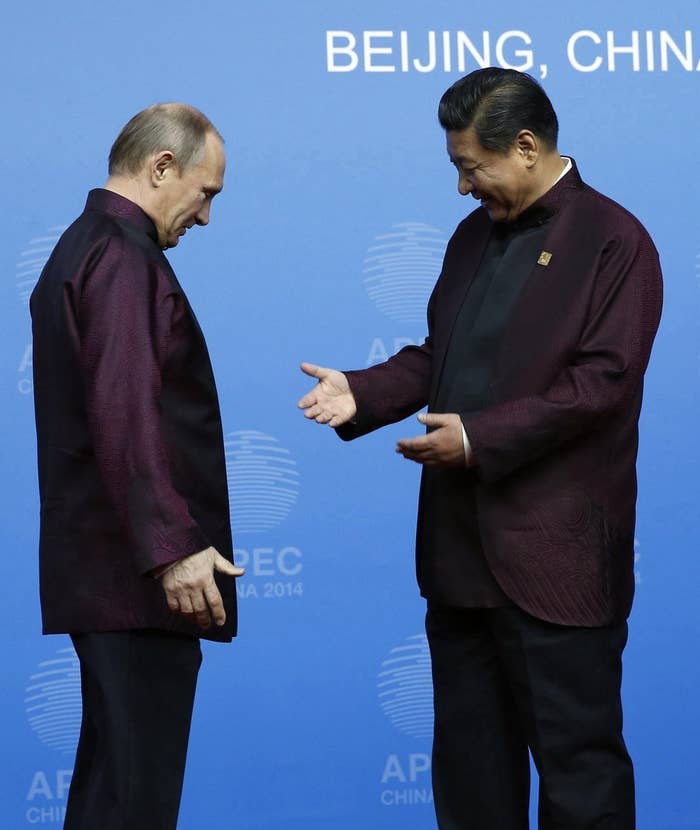 Here he is looking happy while taking part in a tree planting ceremony at the summit.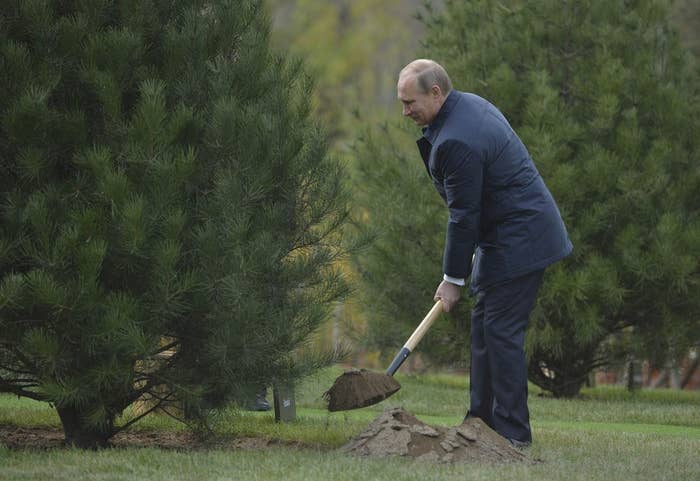 Really, he's so happy!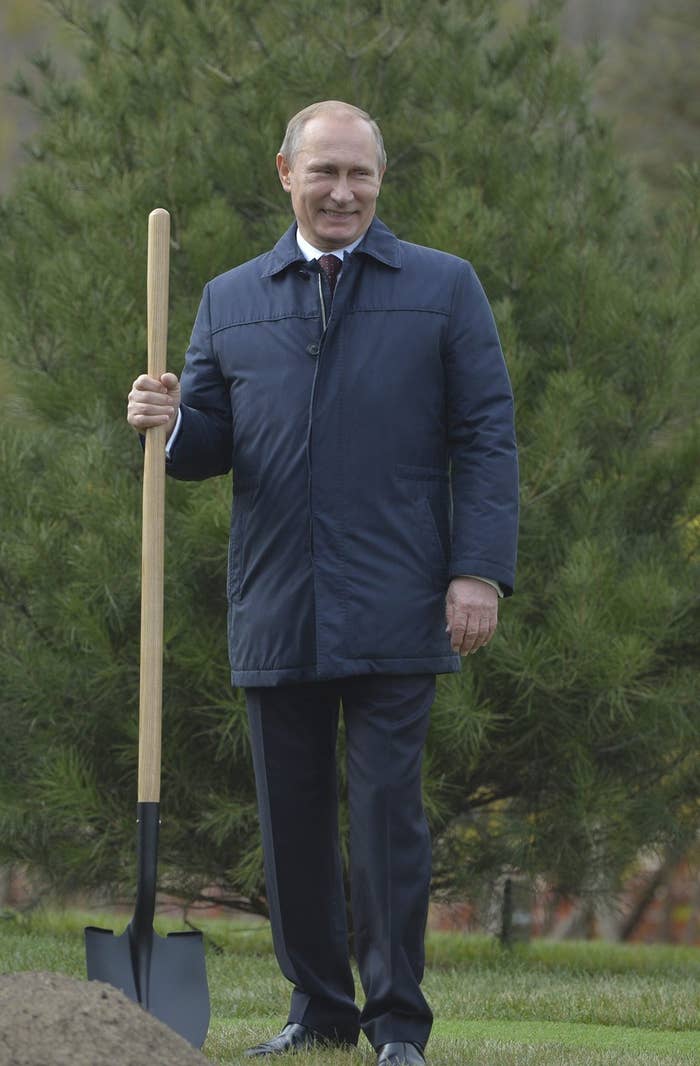 Why is Putin so happy? He definitely feels more welcome in China than in the West, where he faces criticism over the Kremlin's actions in Ukraine and the fallout of several rounds of sanctions.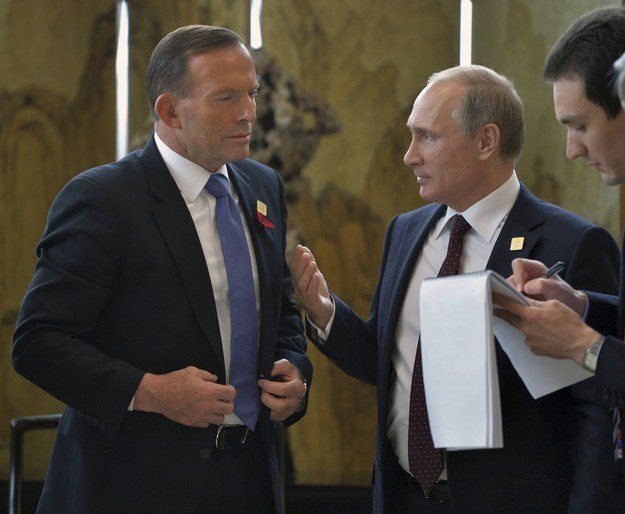 Earlier this year, Putin and Xi signed a major 30-year gas deal after years and years of negotiations. The deal will see Russia truly pivot to Asia, rather than deal with the pesky criticisms coming from the U.S. and Europe.
Let's zoom in on that photo. Putin is practically bursting with joy as he chats with Xi. But wait, who's that behind him? Let's zoom out for a second.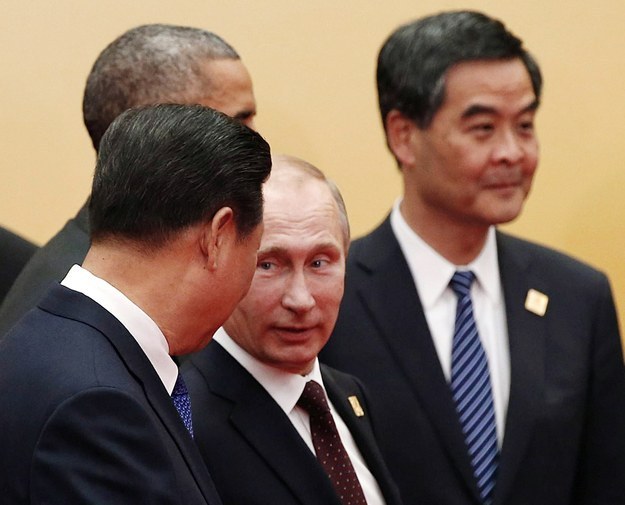 It's President Barack Obama, looking none too happy.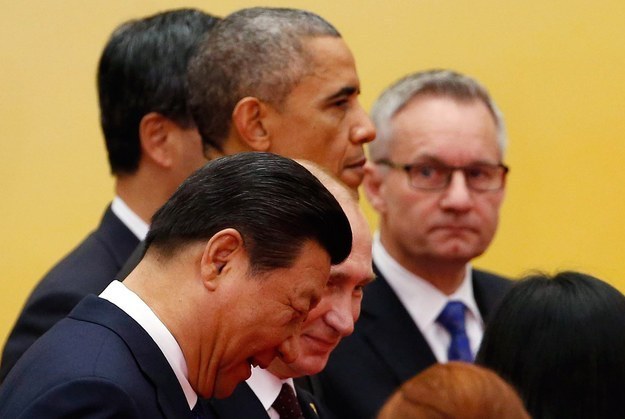 Putin — happy. Obama — not happy.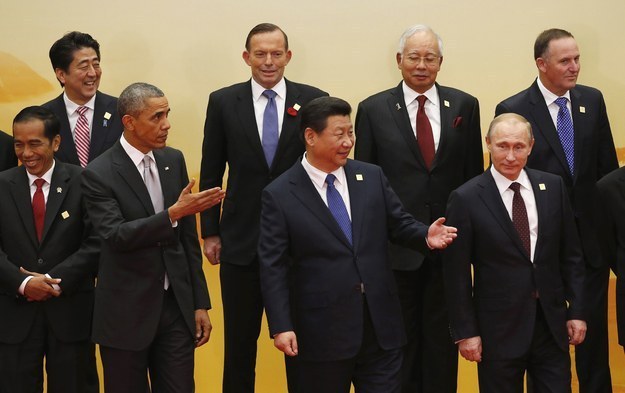 Putin don't care.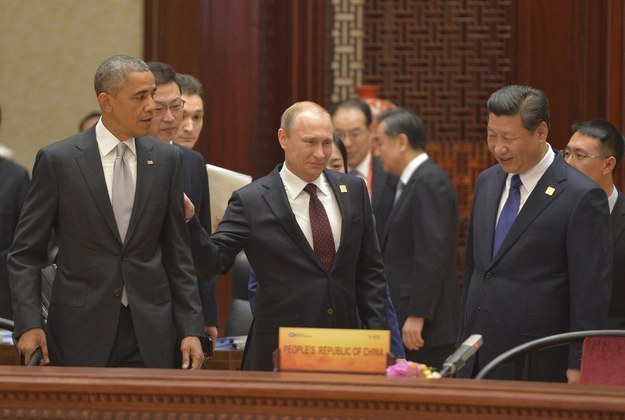 China is his turf. Obama, meanwhile, said at the APEC summit that he wants to take relations with China to "a new level."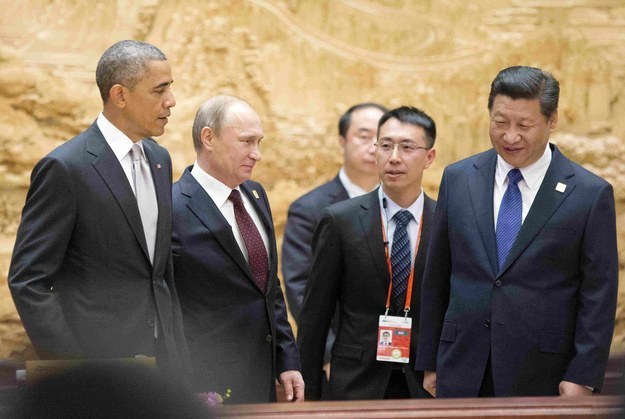 "You are pivoting to Asia, but we're already there," " Russia's ambassador to the U.S. said last week, the New York Times reported.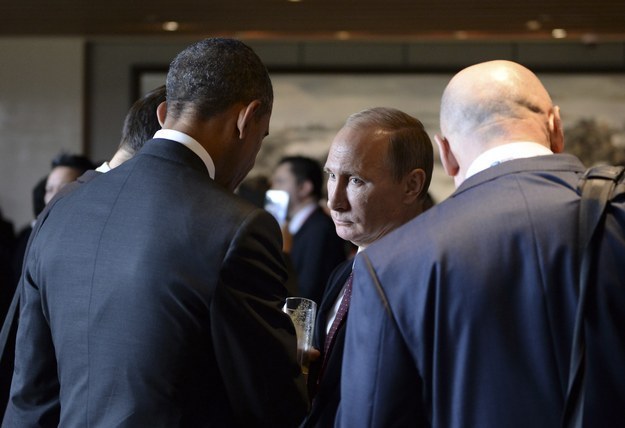 Maybe that's why Putin is smiling.