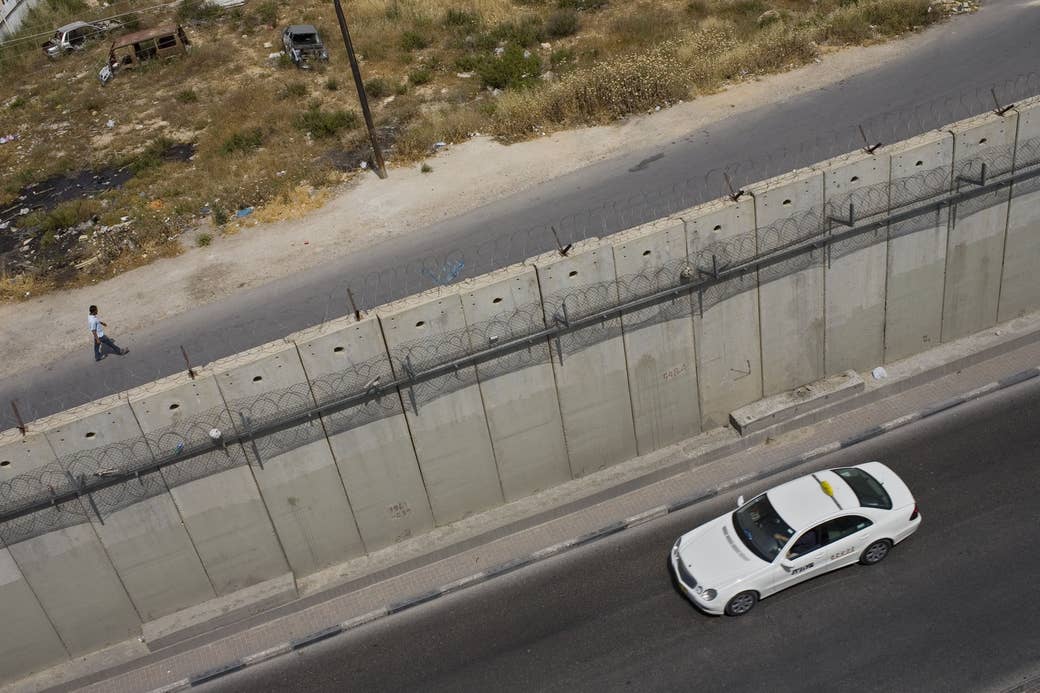 JERUSALEM — With just one touch of a button in Jerusalem, you can now order a taxi with a baby car seat, a cold drink, fresh flowers — or a "kosher" driver.
David Shmuel, 60, is one of those drivers working with Gett, Israel's homegrown and most popular taxi app. Shmuel's not kosher in the rabbi-certified sense; rather, he is part of Gett's "kosher" taxi fleet — Gett Mehadrin — in which customers can order a driver who does not drive on the Jewish Sabbath, from Friday evening to Saturday night, in keeping with strict Jewish law.
"It's like milk at a supermarket," Shmuel told BuzzFeed News during a taxi ride on a July night in Jerusalem. "There are lots of options. Some people like a certain kind — kosher."
Gett launched the Mehadrin taxi fleet in March. It's only available in Israel, and there are now around 1,000 Mehadrin drivers out of Gett's 6,700 nationwide as of August, according to Iris Hermon, the head of marketing for Gett in Israel. The fleet accepts any Gett driver — from all races, religions, and genders — and includes a few Arab drivers, though Hermon declined to provide an exact figure. Nationally, Gett Mehadrin accounts for up to 20% of the company's monthly rides, the majority of which are in and around Jerusalem, according to Hermon.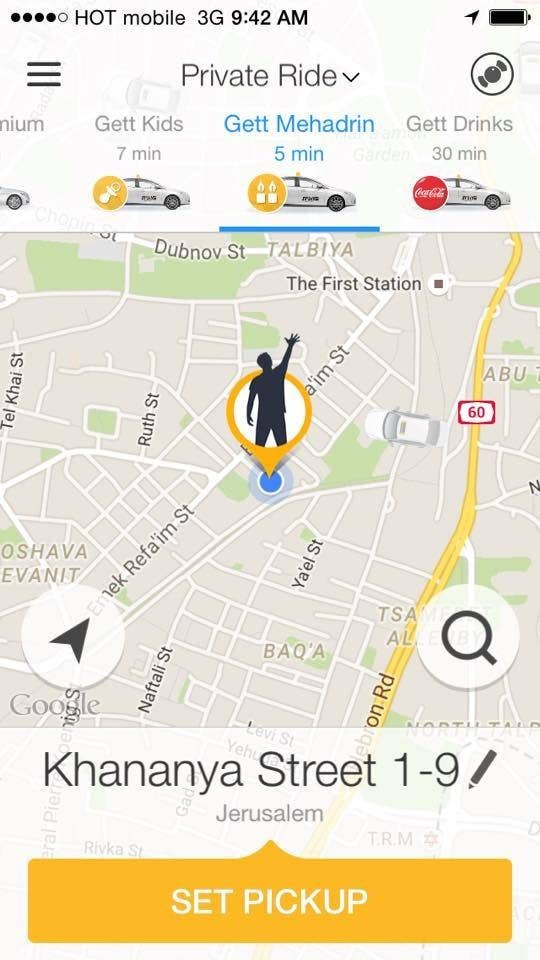 The new service, depending on whom you ask, is either entirely reasonable, entirely racist, or not something the average Jerusalemite thinks twice about having these days. It has also gained a reputation among some drivers as the "Jewish driver" option in a city defined by cycles of religious and racial divides.
"It's racist," agreed Ahmed Abu Tir, an east Jerusalem resident and Gett driver. He, like all the Palestinian drivers interviewed, referred to it as the "Jewish driver" option.
Abu Tir knows that unlike Gett, many of west Jerusalem's cab companies won't hire drivers like him, or will send a Jewish driver on request even though that's illegal. Still, when his wife calls, he doesn't like to respond in Arabic if he has a Jewish passenger: He worries they'll become suspicious.
Gett told BuzzFeed News that claims of discrimination are misplaced.
"It's about service," Hermon said. "We never treat one driver differently than another."
Hermon said Gett developed the Mehadrin option in response to customer feedback. This arrangement, she said, is a part of modern Jerusalem life: If Gett did not have the Mehadrin option, then the city's large and politically powerful ultra-orthodox communities would boycott them, as they do with most businesses open on the Sabbath.
Uber, which launched in Israel in 2014, does not have a specific fleet catering to the ultra-Orthodox. For now, Israeli law forbids the popular UberX system, in which a registered driver can turn their private car into a cab.
Gett and Uber also do not operate in the occupied Palestinian territories, where Israel has not granted Palestinian telecommunication companies in the West Bank and Gaza enough bandwidth for their own access to 3G internet yet.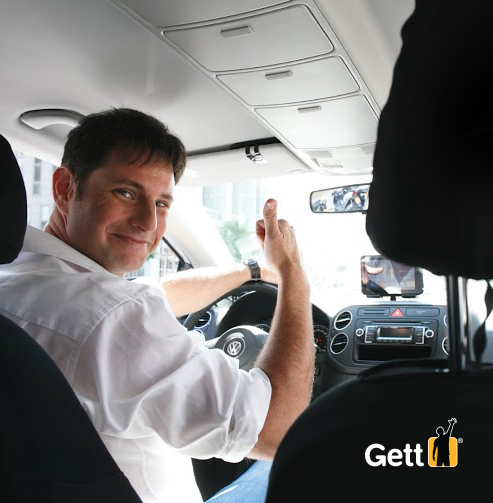 Jerusalem's population today is about one-third ultra-Orthodox Jews, one-third secular Jews, and one-third Christian and Muslim Palestinians, often referred to as Arabs by Israelis. Jerusalem, which Israel declared its capital despite objections from the international community, is largely split between the Jewish west and the Palestinian east.
The city's transportation system reflects many of these political and religious divides. Today the Palestinian east side has a bus system and taxi companies to serve its communities, while in the west, some ultra-Orthodox Jews have pushed for a gender-segregated bus system. Much of West Jerusalem, including public transportation, shuts down on the Jewish Sabbath and holidays.
It's also a city where transportation has been a site of violence, from Palestinian suicide bombings of Israeli buses a decade ago to more recent tensions around Jerusalem's light rail, on which a wide range of the city mixes as the rail crosses from east to west.
In such a politically charged space, residents say, racial and religious profiling by Western standards is also fairly commonplace.
Abu Tir of Gett feels it in the subtleties of interactions. At a previous cab company where he worked for three years, he went by the name Amir instead of Ahmad: He chose a more ethnically ambiguous name, he said, after people repeatedly canceled on him because of his distinctively Arab name and look.
The rider said she would cancel rides with Arab drivers. Gett told her they didn't want her business.
Now he can't do that at Gett, as each rider receives his registered name, picture, phone number, car type, and license plate with every order. On the one hand, he thinks this provides an improvement: Some Jewish passengers, he reasoned, feel more comfortable getting in the cab knowing that Gett is tracking the interaction. Like many Gett drivers, Abu Tir works for both a Jerusalem taxi company and picks up customers via the app to maximize his time. Still, after the violence surrounding last summer's Gaza War, including some alleged attacks on Arab cab drivers, he said he's looking to leave the business.
When Herzel Moshe, 60, first joined Gett in 2012, he said there "were a lot" of incidents of riders canceling on Arab drivers. Moshe has been driving cabs for over 30 years and is now Gett's Jerusalem city manager with a small operating office adjacent to a gas station.
"At the beginning it [Gett] was something different," he said. "As I told you, many stations did not take Arab drivers like Gett."
Now, according to Moshe, dropped orders happen less and less because of two changes. "They know all the drivers," he said, pointing to a Palestinian driver in the office, calling him a veteran. "They have the Gett Mehadrin option."
Hermon, Gett's marketing director, said that riders cancel orders for many reasons and it was impossible to say if riders were specifically dropping Arab drivers, because the app has no way to track this and the company does not distinguish between Arab and Jewish drivers. If a rider repeatedly drops orders, they build up "bad karma" in the system, she said, which can lead to the suspension of their account for various periods.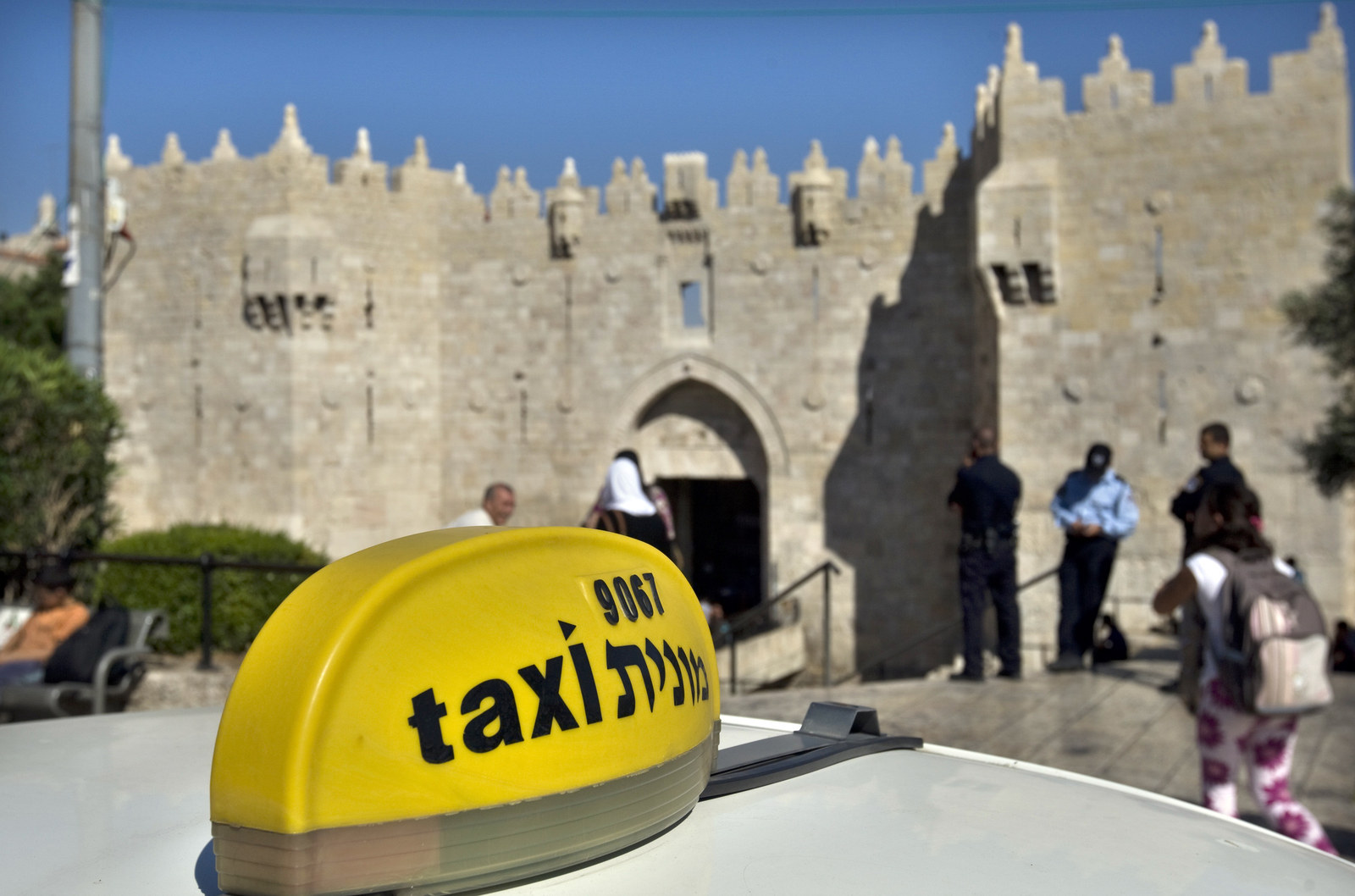 Last year, Gett made headlines when it told off a rider who criticized the service on Facebook for having so many Arab drivers. The rider said she would cancel rides with Arab drivers. Gett told her they didn't want her business.
When Gett launched the Mehadrin option in March, the criticism and calls to boycott came from the other direction.
Several users posted that they would stop using Gett and criticized the fleet for being racist toward Arabs by creating a taxi driver criteria that in practice appeared to create a "Jewish" option.
This time Gett went on the offensive, saying it was simply expanding its service to meet religious needs, and reminded customers that any driver can join the fleet.
A user, responding to that, said, "It is perhaps not meant to be racist, but it turned out that way."
Moshe was less fazed. "That's Jerusalem," he said of the city's ups and downs in taxi tensions. "That's Jerusalem that has Jews, Muslims, and Christians. Here, there is friction."