Watch A BBC Journalist Get Assaulted While Reporting On Air Near Gaza
The Israeli assailant yelled, "son of a bitch."
BBC Journalist Firas Khatib was reporting from the Israeli border with the Gaza Strip on Tuesday, discussing the continued barrage of rockets flying between both sides.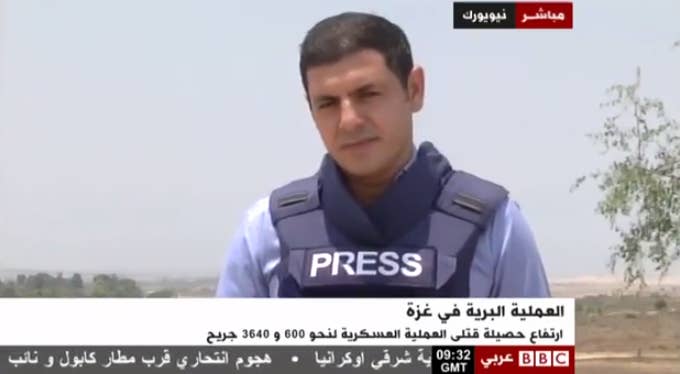 Then an Israeli interrupted the broadcast and lunged at Khatib, yelling "son of a bitch." Khatib tried to keep his cool and called for the camera to cut.