U.N. To Cut Food Aid To Syria Because No One's Giving Enough Money
"To cut back on food rations, the most basic thing, is absolutely heartbreaking," a World Food Program spokesperson said.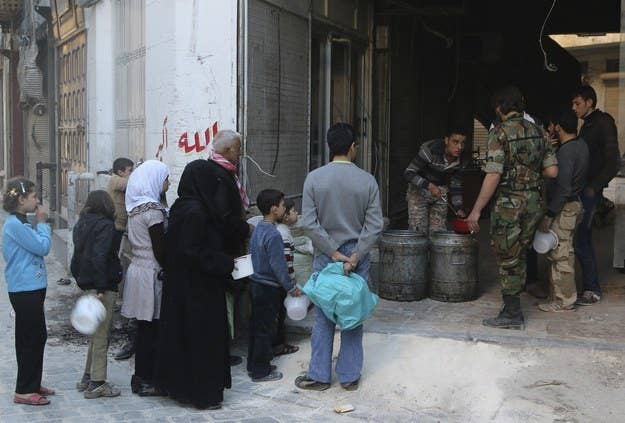 The United Nations will have to cut food aid to more than 6 million Syrians next month because of shortfalls in funding, the World Food Program (WFP) is warning.
"To cut back on food rations, the most basic thing, is absolutely heartbreaking," Bettina Luescher, WFP chief spokesperson for global issues, told BuzzFeed News.
WFP's announcement preceded the opening of the U.N. General Assembly (UNGA) in New York this week, where the ongoing Syria conflict, and regional spillover, is a top policy concern.
WFP needs $44 million for immediate food assistance programs within Syria, and a further $56 million for Syrians displaced in neighboring countries, The Guardian reported. Overall, WFP requires $352 million to fund its Syria work through the end of the year, including $95 million to support Syrians still inside the country and another $257 million for refugees in neighboring countries, Luescher said.
The WFP is primarily funded by U.N. members states, international organizations, and private donations. According to current budget projections, WFP would need to raise $35 million a week to continue with its current food assistance programs, Luescher said. The U.S., U.K., and United Arab Emirates are among the top funders for Syria so far.
Without further funds, WFP will have to slash cash payments and food vouchers programs by up to half in Jordan, Egypt, Lebanon, Turkey, and Iraq, countries where WFP has already has to scale back some programs.
"To somehow tell a mother that you will only get 800 calories a day, or you won't get a voucher anymore is heartbreaking," Luescher said. "We are so grateful for all the funding we've received, but it's a nightmare situation for us right now."
Under the projected cuts, 400,000 Syrian refugees living in towns and villages in Jordan will receive the equivalent of $16 for food for October, down from $34, according to WFP.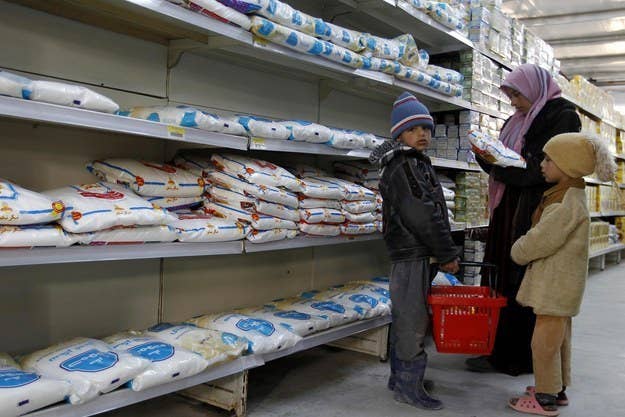 Syrians in Lebanon will receive $20 a month, down from $30, while food vouchers for Palestinians will be entirely discontinued.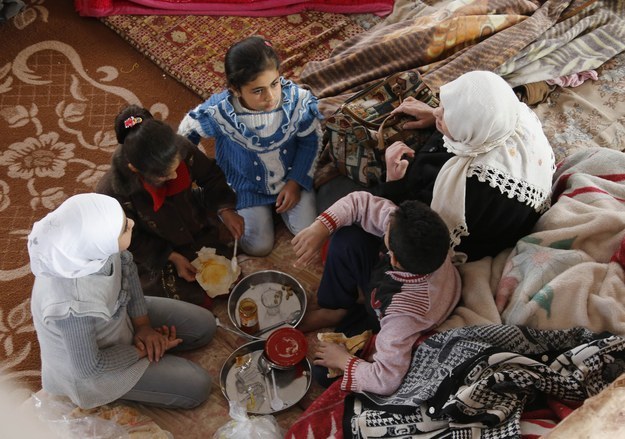 In Turkey, WFP's monthly electronic voucher program has received around only 12% of needed funding — meaning that as many as 170,000 of 220,000 qualifying refugees will likely go without food assistance in October.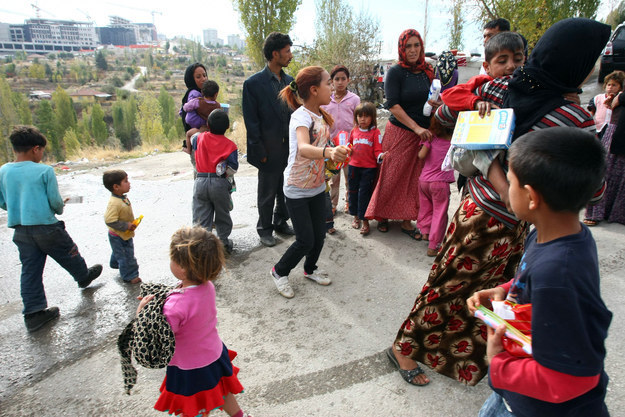 In Syria, WFP will continue to feed 4 million people — but slimmed-down food parcels for October will provide less than 60% of the recommended nutritional value.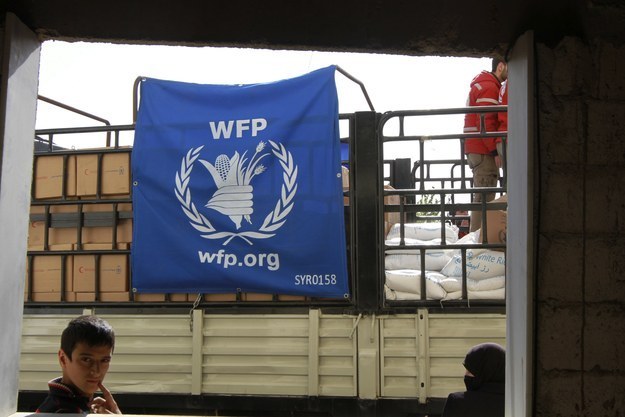 Syria is among WFP's top concerns, along with the Central African Republic, South Sudan, Iraq, and Ebola-hit regions of West Africa. Like in Syria, increasingly volatile violence in these regions is making food aid harder — and more expensive — to deliver and access.
Luescher described WFP as "the best-dressed beggars," because of the organization's constant need to "knock on doors" of member countries to ask for additional funds.
Holding up a Starbucks coffee, Luescher noted that $5 spent on a large cappuccino in New York can feed a child in Syria for a month.
Some Syria watchers have criticized WFP for indirectly helping to push Syrians out of besieged rebel-controlled areas, where food is often scarce, into government-controlled regions, where aid deliveries have been easier to coordinate. In April, Foreign Policy reported on U.N. documents that appeared to show that increases in WFP food aid in fact pushed Syrians away from rebel-controlled areas and into Assad's control, where food is generally more abundant.
Luescher defended WFP's Syria legacy: "Our goal is to deliver food assistance to the whole of Syria, reaching anyone who needs it, regardless of where they are located," Luescher said in an email to BuzzFeed News. "Hungry, homeless children don't know or care whether they are in a government-controlled area or an opposition-controlled area. They just want food and a safe place to live."