Thousands Of Palestinians In Ramallah And Jerusalem Are Clashing With Israeli Police
Palestinian activists are calling it the largest protest in the West Bank in years.
Updated — July 24, 6:56pm ET: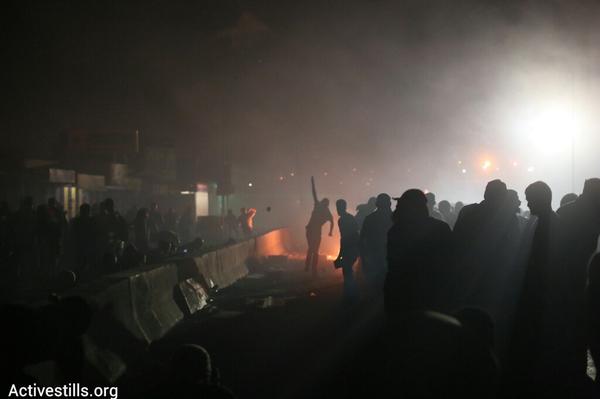 At least two Palestinians were killed and 55 wounded in clashes with Israeli police at the military checkpoint that separates Jerusalem and Ramallah Thursday night, according to Haaretz, in what appear to be the largest protests in the West Bank in years. Late Thursday night, Palestinian medics reported that a third Palestinian had died from bullet injuries, according to Reuters.
The clashes started after thousands of Palestinians marched to the Qalandia checkpoint, the main point of entry and exit for Palestinians between Jerusalem and the West Bank, to protest the Israeli military campaign in Gaza that has killed more than 750 Palestinians since July 8. Israeli police fired tear gas to disrupt the protesters, and witnesses reporting hearing stun grenades and gunfire, according to Haaretz. Ambulances gathered at Qalandia to bring wounded Palestinians back to Ramallah for care. It is not yet clear exactly how the protesters died.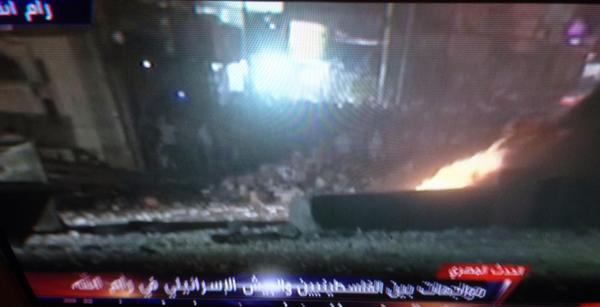 Activists online organized around the #48kmarch and #مسيرة48ألف to gather support. Last week, Palestinian police broke up several Palestinian protests in the West Bank; Thursday, Palestinian police instead helped to direct traffic at the start of the protest, according to Haaretz. On Thursday evening, Palestinian leaders called for a "Day of Rage" after prayers on Friday.
Clashes also broke out Thursday night between Palestinians and Israeli police in East Jerusalem, as Israel deployed thousands of police offers and border police in anticipation of further unrest on Friday.