Thousands Of Iraqi Minorities Are Forced To Flee As ISIS Continues To Advance
The U.N. says that as many as 200,000 Iraqis from the minority Yazidi community have been forced to flee.
As many as 200,000 Iraqis from the minority Yazidi community have been forced to flee their homes after armed militants from the Islamic State of Iraq and Syria (ISIS) ordered them to leave their homes — or be killed, according to the U.N.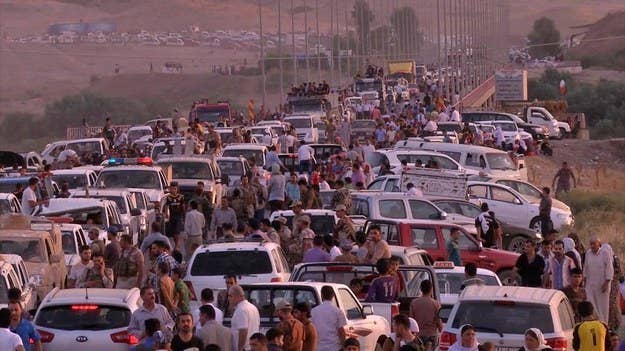 ISIS militants attacked Yazidi in the town of Sinjar and Zunmar in Ninewa province on Sunday, overrunning Kurdish forces that have been fighting to protect the area from ISIS since the radical group ousted the Iraqi military from the region in June.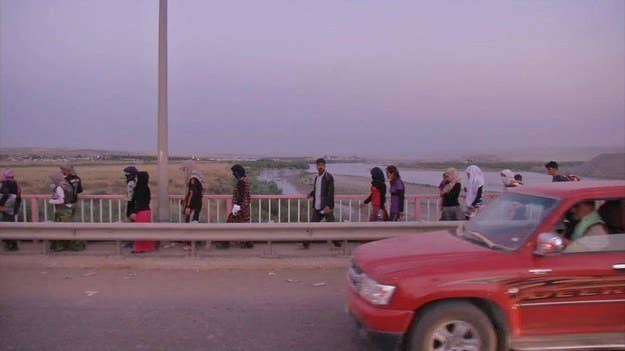 After gaining control, ISIS militants gave the Yazidi the same ultimatum they gave to the Christians of Mosul in July: convert, pay a security tax, leave, or die.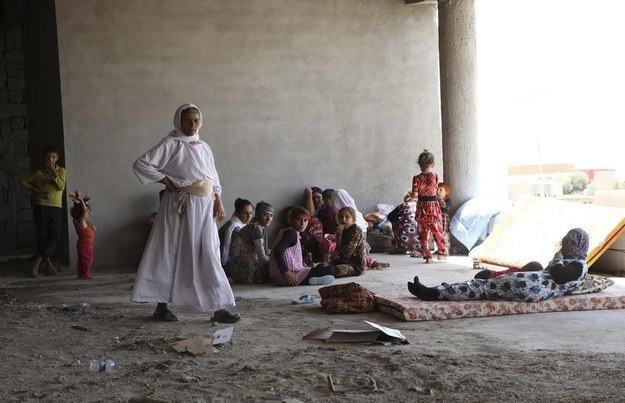 At least 40,000 Yazidi then fled north to the Kurdish region of Iraq. Many also fled to the mountains surrounding Sinjar.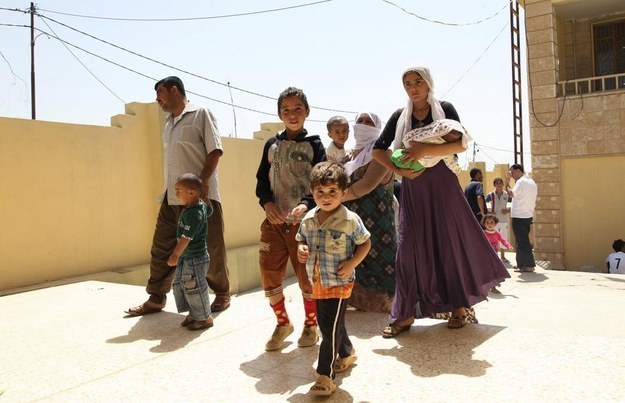 The situation for the Yazidi refugees is dire. On Tuesday, a Yezidi member of the Kurdish Alliance Party gave an impassioned speech before Iraq's parliament decrying what she called the "butchery" of her people. She collapsed in tears at the end.
The same day UNICEF reported that at least 40 children displaced by ISIS' takeover of Sinjar had died "as a direct consequence of violence, displacement and dehydration over the past two days."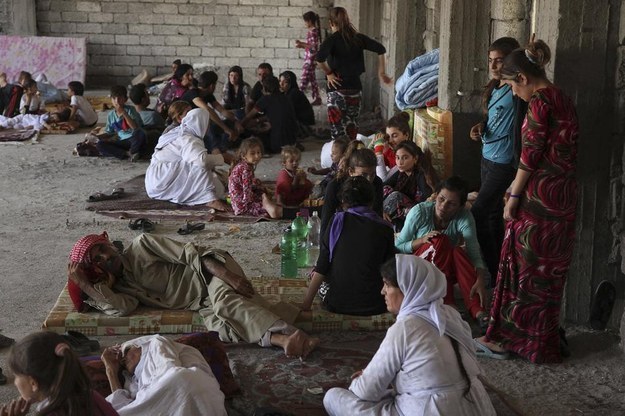 Another 25,000 children are now stranded with their families in the mountains around Sinjar without access to clean drinking water or sanitation services, UNICEF reported.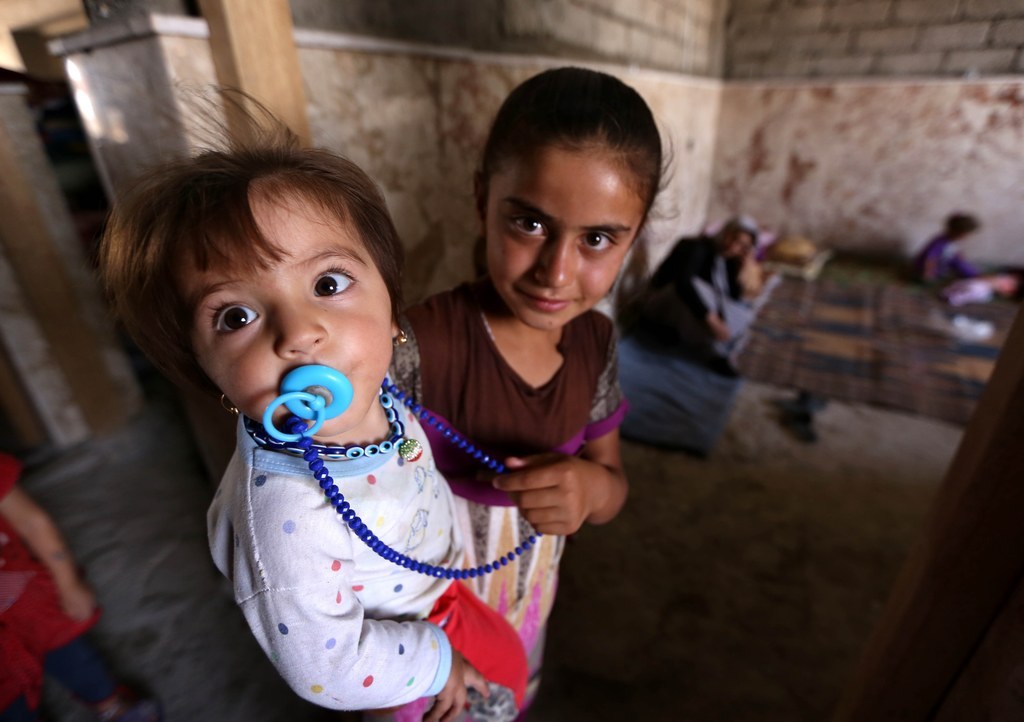 The U.S. mission to the U.N. also condemned the attacks Tuesday. "ISIL's reported abuse, kidnapping, torture and executions of Iraq's religious and ethnic minorities and its systematic destruction of religious and cultural sites are appalling," it said.
On Monday, Iraqis from the Yazidi community gathered at the U.N.'s headquarters in Irbil, in Iraqi Kurdistan. They shouted slogans against Islamic militants and demanded international support for the peoples displaced by ISIS.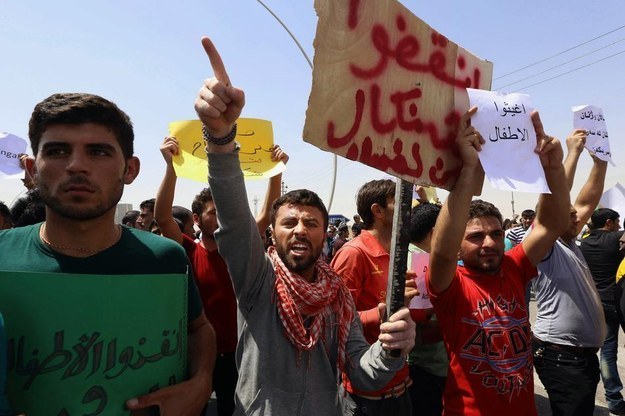 Also Monday Iraqi Prime Minister Nuri al-Maliki ordered the military to provide air support for the Kurdish troops fighting ISIS. Many have criticized al-Maliki and U.S. policymakers for failing to reign in ISIS in both Syria and Iraq.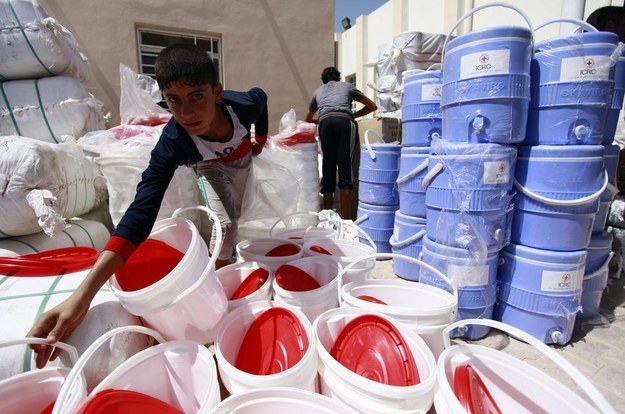 An AFP photo previously used in this post purporting to show displaced Iraqis from the northern town of Sinjar was withdrawn by the agency Tuesday. The image, which was apparently taken in Syria near the Iraq border in August 2013, has been replaced.