This Video Reportedly Shows ISIS Burning A Huge Stash Of Weed
"It is very widespread in America."
An amateur video appears to show fighters with the Islamic State of Iraq and Syria (ISIS) burning a large pile of marijuana in a recently captured area of the Syrian province of Aleppo.
In the Arabic-language video, uploaded to YouTube on Tuesday, a man identifying as an ISIS member says the group found cannabis growing in a field with vegetables such as peppers and tomatoes. "It [marijuana] is very widespread in America," he says.
ISIS has instituted an extremely strict form of religious law in the areas of Syria and Iraq under its control, such as forbidding smoking, forcing women to veil, and conducting public executions and crucifixions for even minor offensives.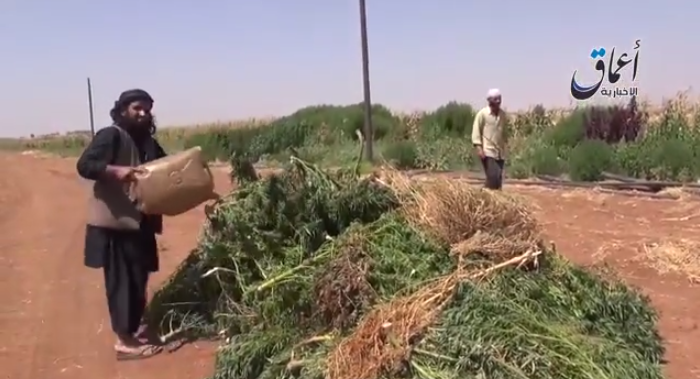 The U.N. on Wednesday released a report accusing ISIS of committing "mass atrocities" that likely amounted to crimes against humanity in Syria, where the extremist group has conquered much of the east and terrorized residents with its brutality.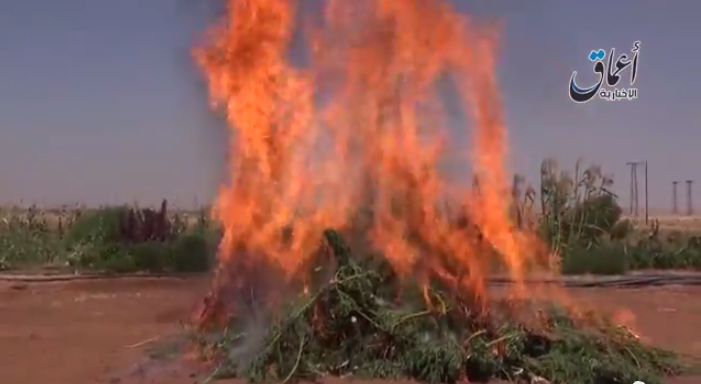 Wednesday's report also accused Syrian President Bashar al-Assad of continuing to use chemical weapons against civilians.
At least 190,000 people have died and over nine million been displaced since the outbreak of the Syrian conflict in 2011, according to the U.N. What started as a nonviolent uprising against Assad's rule has morphed into a very violent regional battle, with some Western officials now calling ISIS the region's greatest threat.