Protesters Continue To Die In Venezuela As Government Starts Detaining Opposition Politicians
The death toll has risen to at least 31 after six weeks of anti-government protests. Meanwhile, the government is arresting opposition mayors.
Three more people were killed in Venezuela this week, raising the official death toll to at least 31 in six weeks of protests against President Nicolas Maduro's government, and the country's crippling political corruption, violence, and economic failures.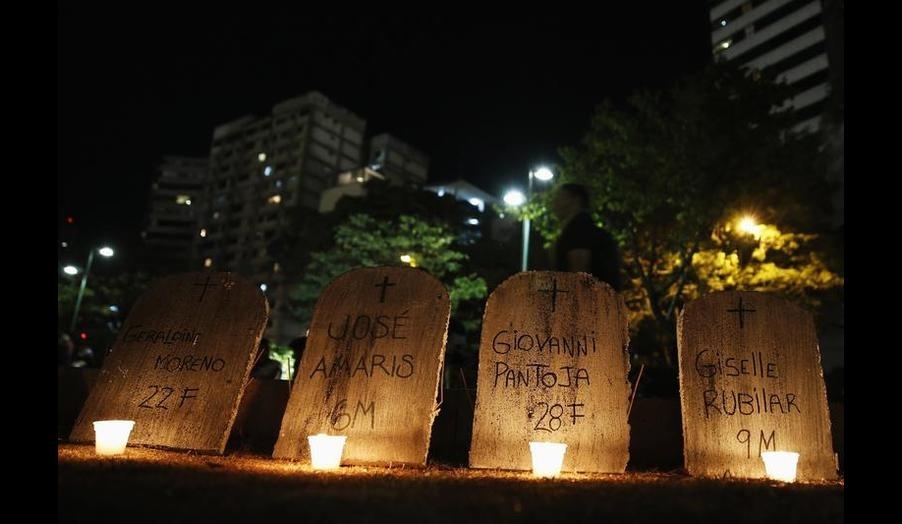 On Wednesday, March 19, a municipal worker and student were killed in protest-related violence in the western state of Tachira. A National Guard member died on March 17 after he was shot in the head the day before at a protest in the city of Maracay.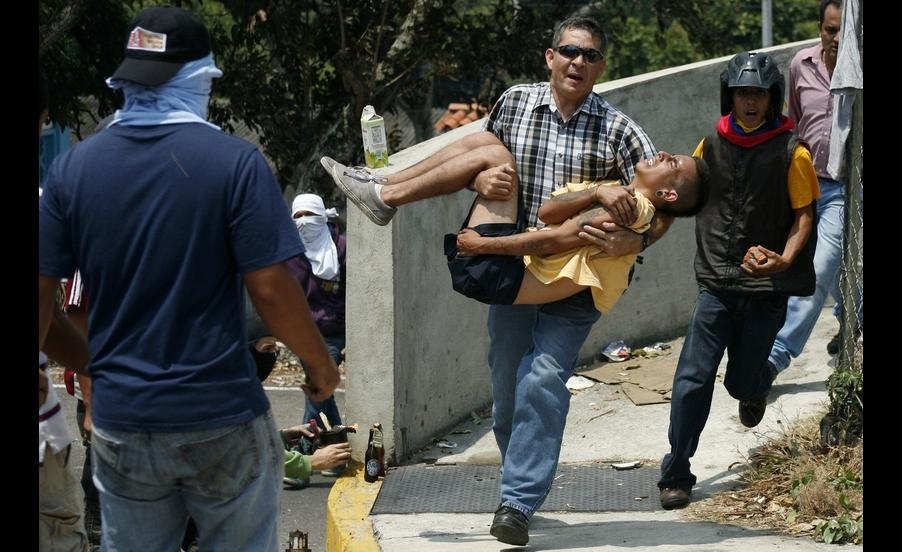 The protests and violence have massively disrupted daily life. On Thursday, Venezuelan security detained mayor Daniel Ceballos on charges of inciting violence. Ceballos is the mayor of San Cristobal, where opposition protests first broke out.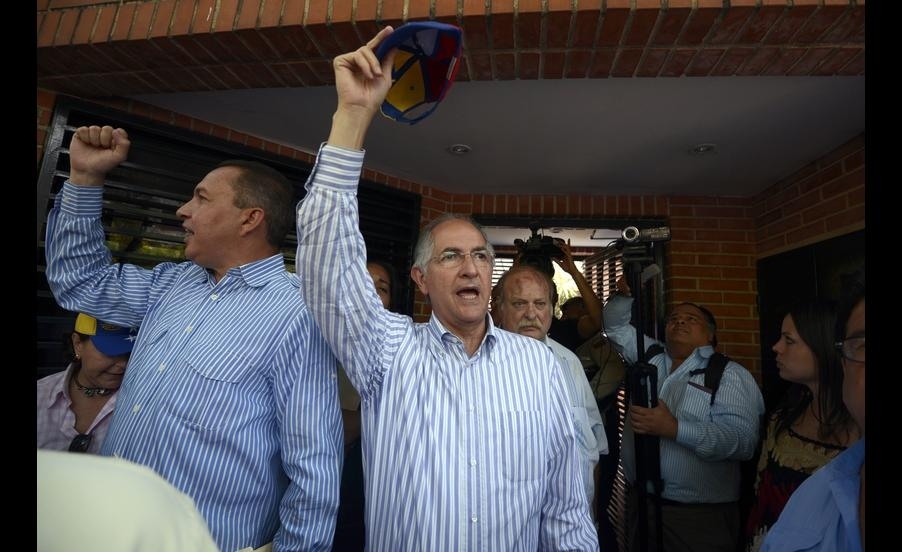 Meanwhile, on Wednesday, Venezuela's congress called for a criminal investigation into opposition deputy Maria Corina Machado for alleged "treason" related to work with the anti-government protests. Machado has been a visible leader in the demonstrations.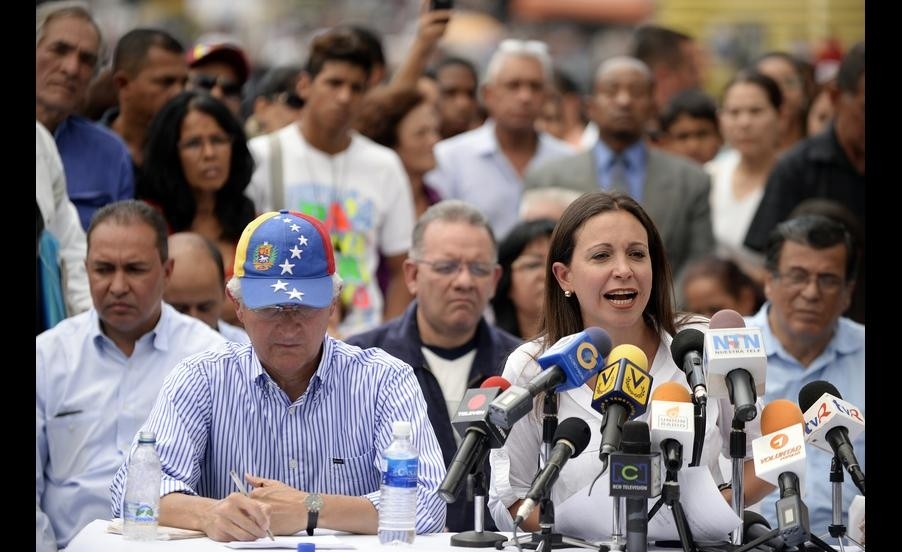 The day before, supporters of Venezuela's jailed opposition leader Leopoldo Lopez read a letter from him at a rally for his release in Caracas."I send my deepest admiration of the Venezuelan people for its peaceful protest on the streets," he wrote.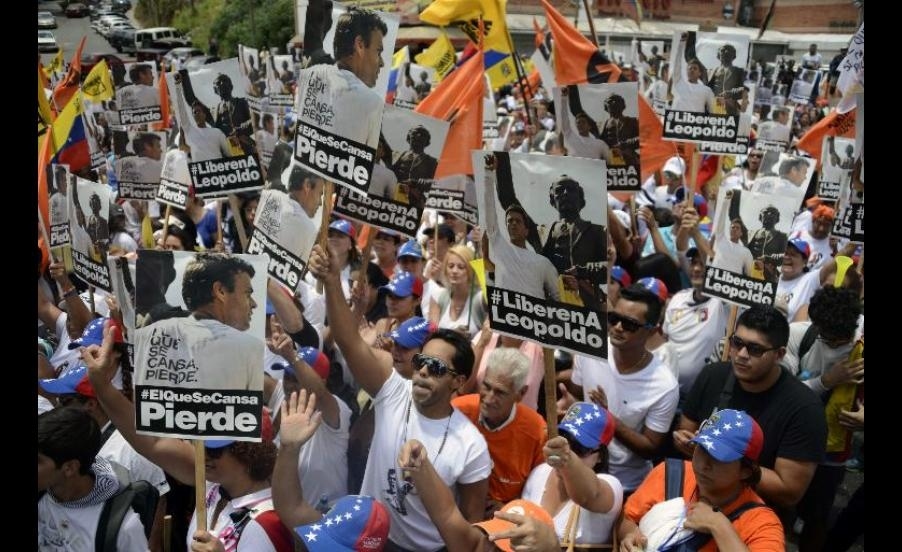 Students have also been rallying for days in Altamira Square in Caracas, Venezuela's capital, while students in other cities have continued to occupy universities and block roads.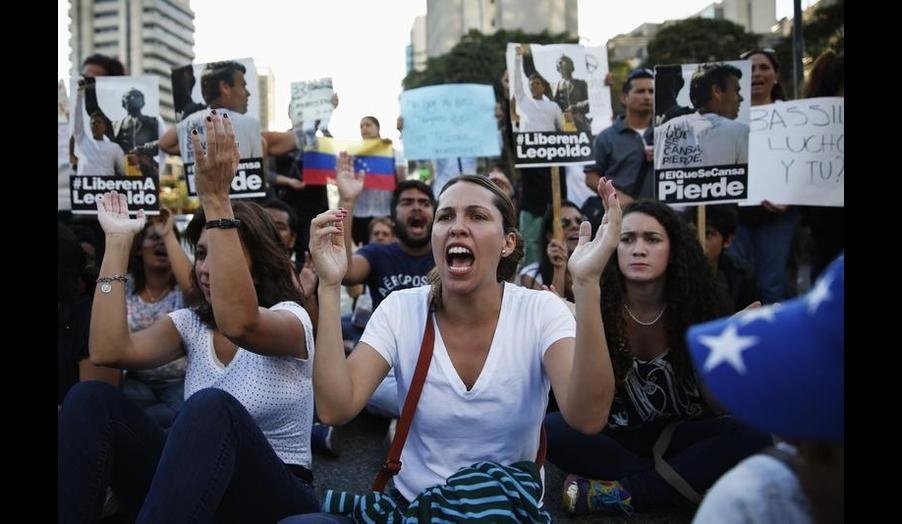 Police have largely responded to the weeks of unrest with violence and arrests. Maduro has continually dismissed protestors as "fascists," and part of a U.S.-funded effort to undermine Venezuela.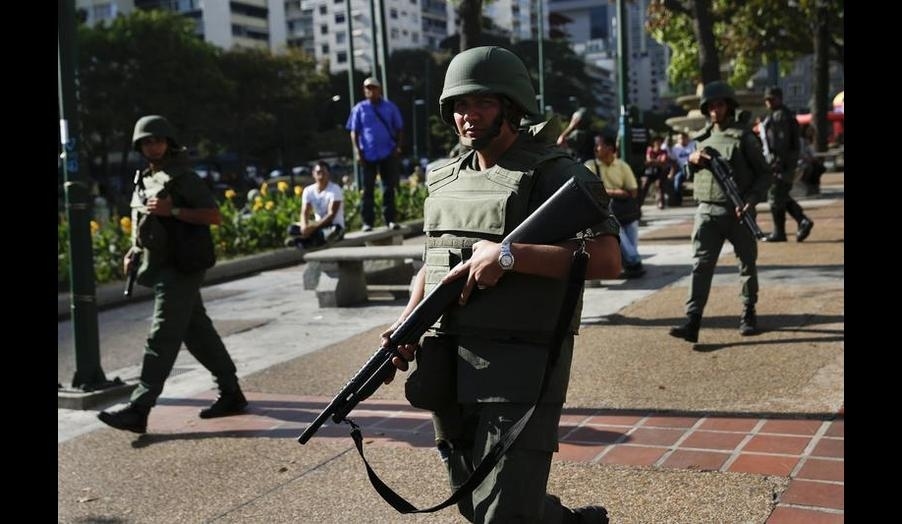 As the violence continues, Air Canada announced that it was suspending its Venezuela flights for security reasons. In response, the Venezuelan government said Tuesday that it would cut commercial relations with Air Canada.