The Children Of Syria And Iraq Are Now At Risk For Polio, Too
Polio has hit children in Syria and Iraq for the first time in 14 years.
Updated — April 9, 1:50 p.m., ET:
These Syrian kids are some of the 20 million children in Syria, Iraq, and Egypt the U.N. aims to administer polio vaccines to in April during a five-day-long campaign to stop the disease's resurgence in war-torn Syria and, most recently, Iraq.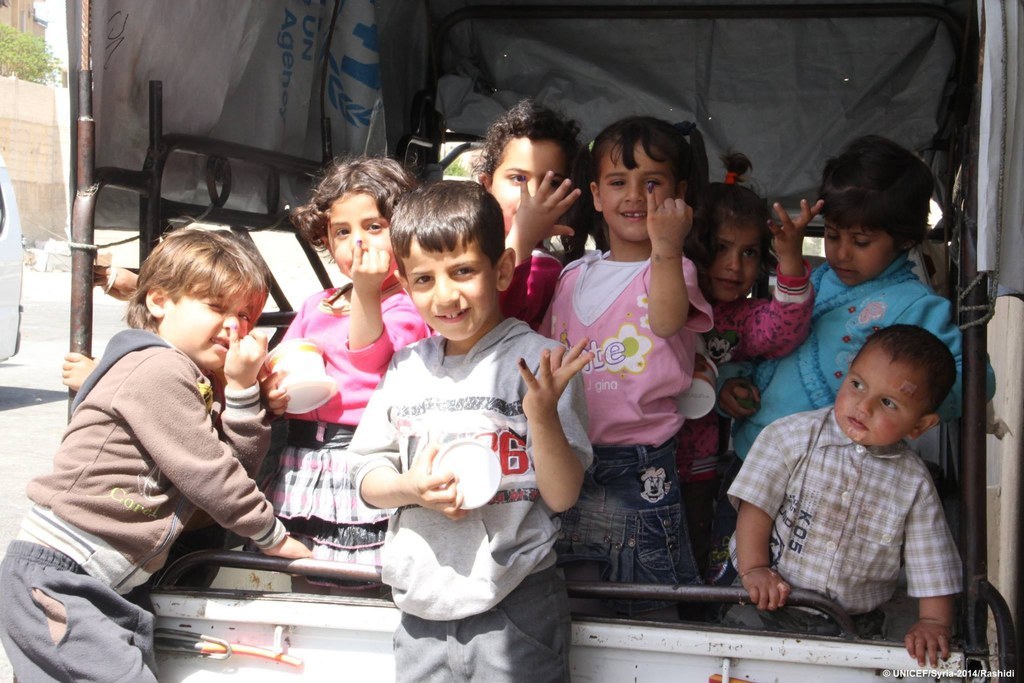 The United Nations kicked off its latest polio vaccination campaign in Syria, as well as Iraq and Egypt, on Sunday.
"What's important right now is how do we solve the problem and to reach the children," Juliette Touma, a UNICEF spokesperson, said by phone from Amman, Jordan. "That itself is a huge task."
The campaign is the U.N.'s 25th in the region since October 2013. So far, it has administered 14 million doses of polio vaccinations in Syria. To effectively stop the spread of polio and protect children, health workers must administer the vaccine over time in multiple doses, which Syria's armed conflict has made an immensely complicated process, Touma said.
Before 2011 and the start of Syria's increasingly violent conflict, an estimated 90% of Syrian children 5 and under were vaccinated against polio; in the three years since, the percent has dropped to 60 — with children in areas under siege or heavy fighting left with virtually no access to healthcare.
On Oct. 29 last year the World Health Organization (WHO) reported that polio had struck in Syria for the first time in 14 years. As of March 2014, polio has paralyzed 27 Syrian children.
On March 30, the Iraqi government announced that a 6-month-old Iraqi boy from Baghdad had polio — another first in 14 years. The polio strand circulating in Syria and now Iraq originated in Pakistan, one of the three countries where polio has not been eradicated, according to WHO.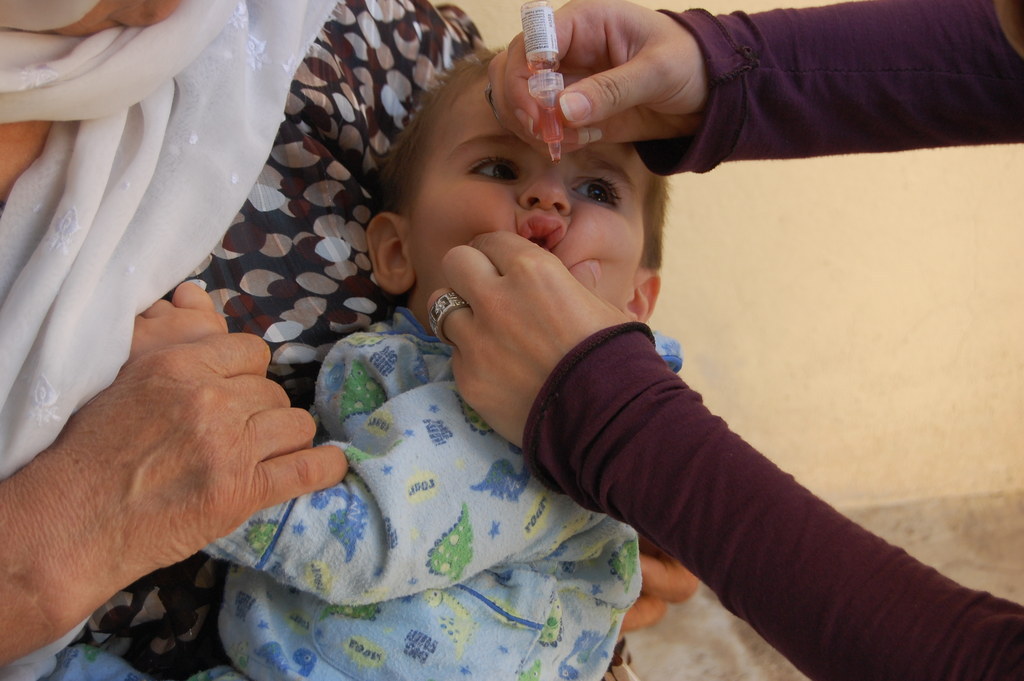 Touma attributed Syria's polio outbreak to four main consequences of the civil war: massive population displacement (an estimated 9 million Syrians have been displaced inside and outside Syria); the resulting inability to administer vaccinations on schedule; the collapse of Syria's healthcare system and closure of clinics as fighting spread; and the subsequent worsening daily humanitarian conditions, including widespread water contamination. Now, the spread of polio to Iraq is seen as another region-wide consequence of Syria's civil strife.
"Midway into the implementation of this outbreak response plan, we're reaching the vast majority of children across the Middle East," Chris Maher, WHO Manager for Polio Eradication and Emergency Support told the New York Times. "In the second phase of the outbreak response we must work with local partners to reach the hardest-to-reach – those pockets of children who continue to miss out, especially in Syria's besieged and conflict areas and in remote areas of Iraq. We won't stop until we reach them."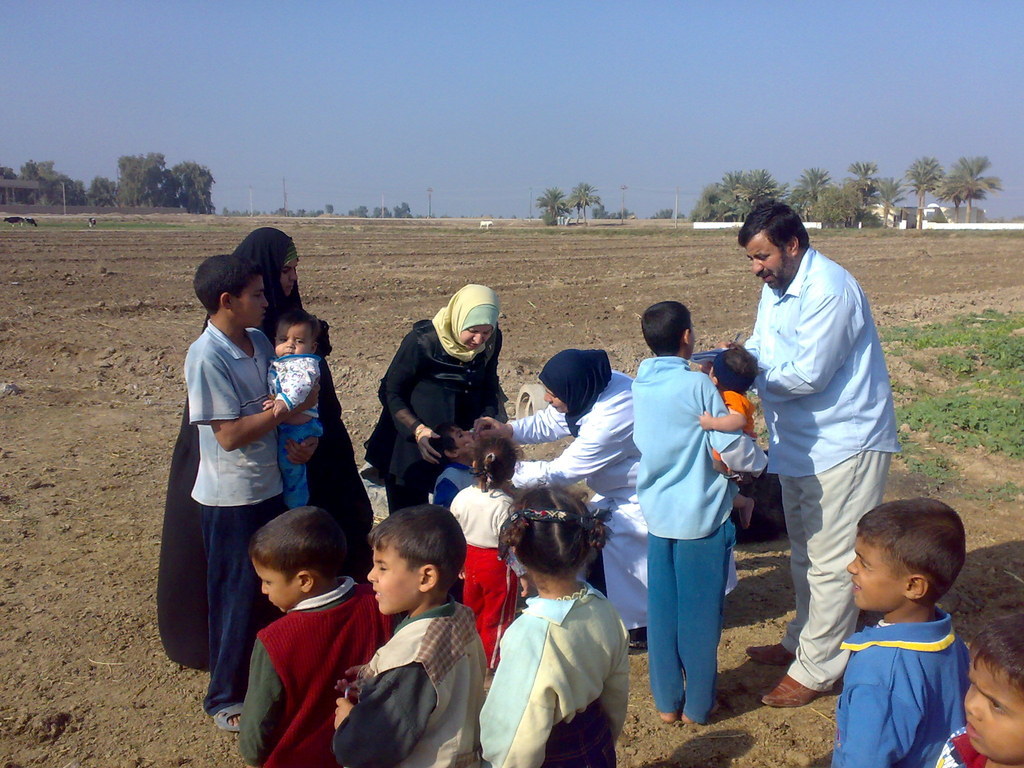 UNICEF and other aid organizations have come under criticism for working with the Syrian government to administer their campaigns, since the Assad regime has at the same time blocked humanitarian efforts. Touma argued that more than 323,000 children under 5 years old living in areas under siege or heavy violence were particularly important to reach, whatever the costs.
"We have a priority," Touma said. "We have children that are under reached. And we need to do everything we can, including corporation with parties in the conflict, including corporation with authorities on the ground to open up passages to humanitarian and medical teams."
UNICEF immunization campaigns are planned to be held in Turkey and Lebanon this month, and in Jordan and the Palestinian Territories in the coming months, Touma said. The cost of purchasing and distributing the vaccines, as well as ensuring the safety of health workers is high: Since November 2013, the U.N. has spent $27 million on the vaccination campaigns — and is currently facing a $10 million shortfall in funding for May.