Mother Of Kidnapped American Journalist To ISIS: "Please Release My Child"
"He's an innocent journalist."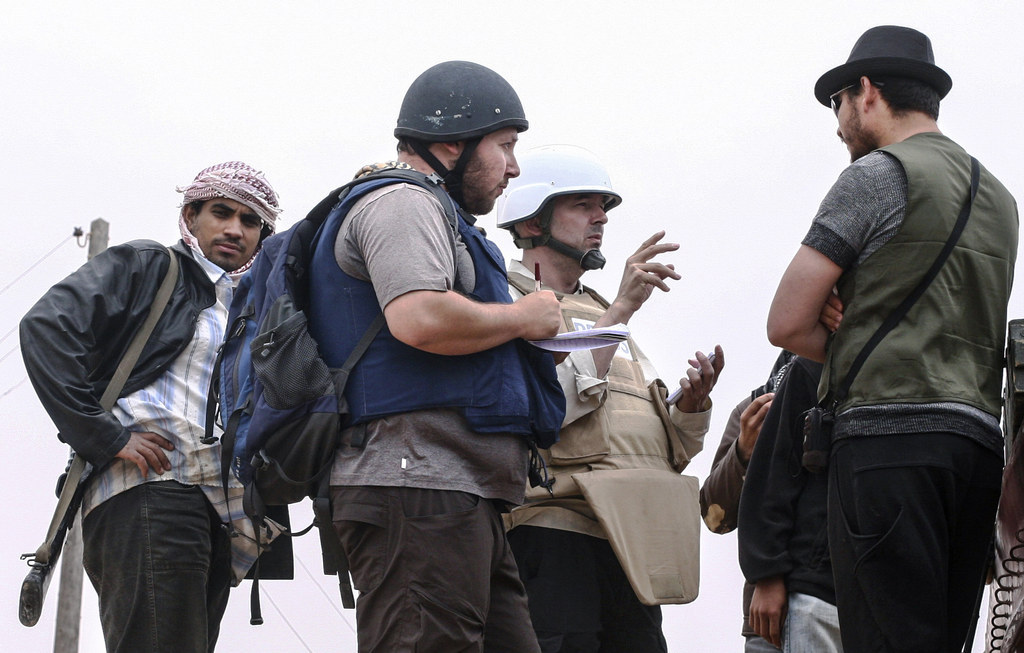 The mother of journalist Steven Sotloff — one of two Americans reportedly held by the Islamic State of Iraq and Syria (ISIS) — released a heartbreaking message to Sotloff's captors on Wednesday, pleading for their mercy and her son's release.
In a message directed at Abu Bakr al-Baghdadi (ISIS's leader and self-proclaimed caliph), Shirley Sotloff stared straight into the camera and asked Baghadadi for her son to go free:
"I ask you to please release my child... I want what every mother wants: to live to see her children's children. I plead with you to grant me this."
"Steven is a journalist who traveled to the Middle East to cover the suffering of Muslims at the hands of tyrants," Sotloff said in the video, first broadcast by the Saudi Arabia-owned Al Arabiya network. "Steven is a loyal and generous son, brother and grandson. He is an honorable man and has always tried to help the weak."
She continued: "Since Steven's capture, I've learned a lot about Islam. I've learned that Islam teaches that no individual should be held responsible for the sins of others. Stephen has no control over the actions of the U.S. government. He's an innocent journalist."
Steven Sotloff speaks Arabic and has covered the Middle East as a freelance journalist for years, including conflicts in Lebanon, Yemen, and Egypt.
He disappeared in August 2013 while covering the war in Syria. His family kept news of his capture quiet, hoping that their public silence could hasten Sotloff's release.
Then news of Sotloff's kidnapping broke Aug. 19 after a video circulated in which an alleged ISIS fighter beheaded James Foley, another kidnapped American journalist. A man who appeared to be Sotloff had his life threatened in the same video.