Iran Detains Three American Journalists, Including Washington Post Correspondent
No word yet why Iranian officials detained four journalists — among them three U.S. citizens — in Tehran on Tuesday.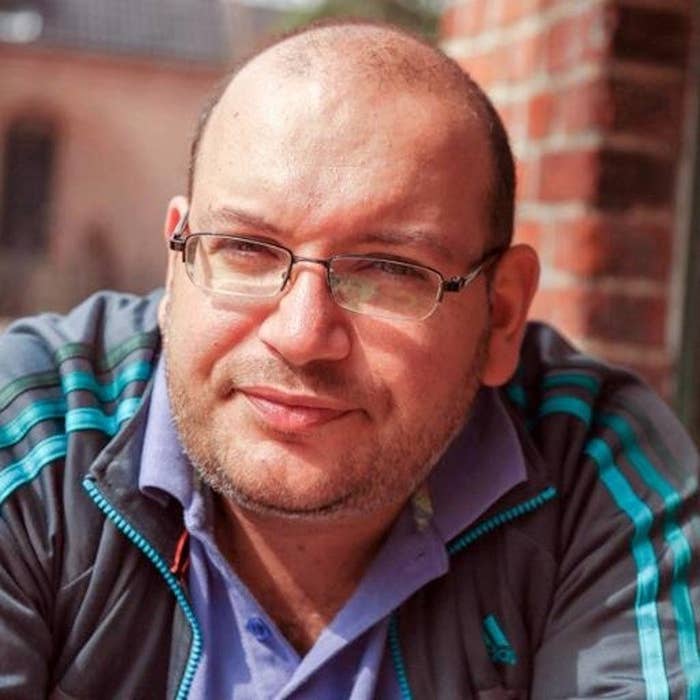 UPDATED: July 25, 2:26pm —
Iranian officials have detained three U.S. citizens, including the Washington Post's Iran correspondent, U.S. officials and the newspaper announced Thursday.
On Friday, Gholam-Hossein Esmaili, the director general of the Tehran Province Justice Department, confirmed reports of the detentions. "[The] Washington Post journalist has been detained for some questions and after technical investigations, the judiciary will provide details on the issue," Esmaili told Iran's official IRNA news agency.
Washington Post reporter Jason Rezaian and his wife, Yeganeh Salehi, were detained Tuesday evening in Tehran, according to Douglas Jehl, the Washington Post's foriegn editor. Rezaian, 38, holds both Iranian and U.S. citizenship. Yeganeh, who works for the United Arab Emirates-based newspaper The National, is an Iranian citizen and is in the process of applying for permanent U.S. residency. Rezaian has worked as an accredited journalist in Iran since 2008.
The Washington Post said it was unclear who exactly detained the couple and why. The two other detained Americans are freelance photojournalists.
"We are deeply troubled by this news and are concerned for the welfare of Jason, Yeganeh and two others said to have been detained with them," Jehl said in a statement.
Iranian security forces raided Rezaian and Yeganeh's home the night of their arrest and confiscated personal items, among them laptops, books, and notes, the International Campaign for Human Rights in Iran reported Friday. An anonymous source told ICHRI that after the raid the home "looked like a scene from hell."
That same night police raided the home of the two other arrested Americans, Maryam and Vahid Rahmanian, according to ICHRI.
State Department spokesperson Marie Harf told the Washington Post that U.S. officials were aware of the detentions. Harf declined to disclose further information. Hamid Babaei, a spokesperson for Iran's United Nation's mission, told the Washington Post in an email Thursday that Iranian diplomats are looking into the matter. The U.S. and Iran do not have formal diplomatic relations.
Iran is a dangerous post for reporters. The country accredits very few foreign journalists, and is among one of the top jailers of local journalists worldwide.