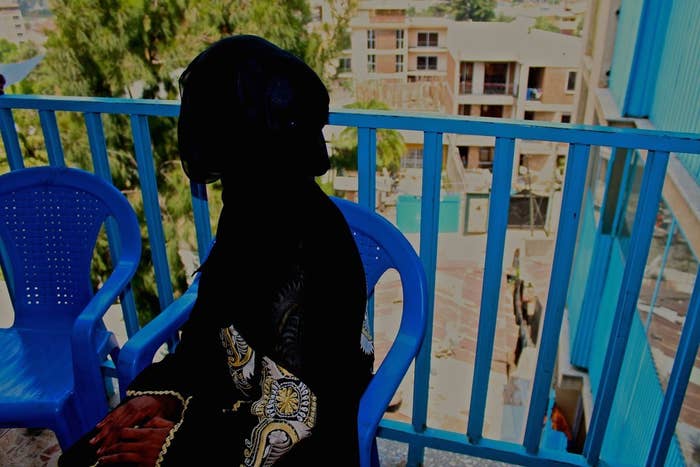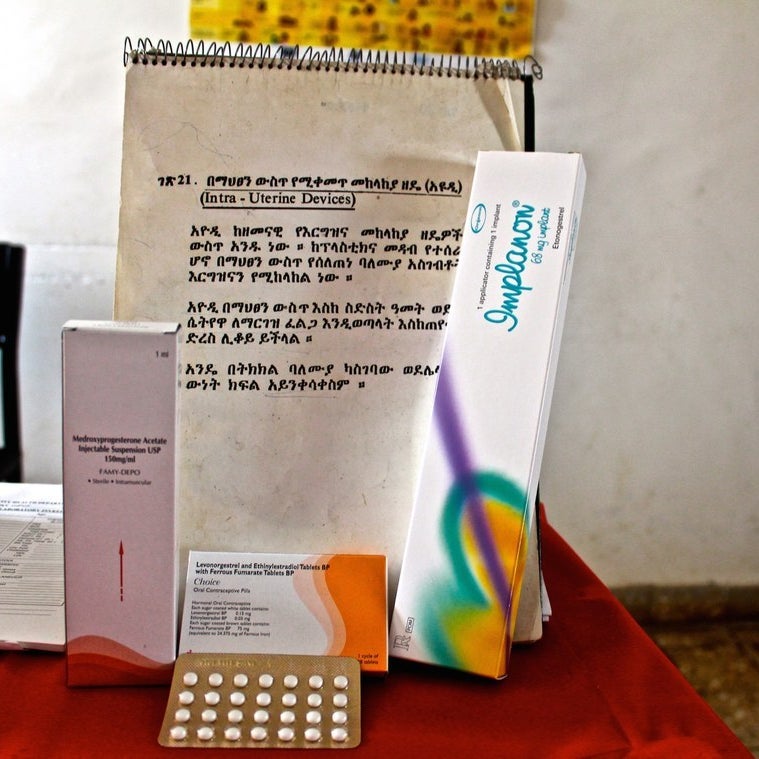 The Ethiopian government attributes the decline in part to its much-publicized push to expand family planning programs and health facilities. The push was about more than unsafe abortion: In 2000, 1 in 24 women died from pregnancy-related causes, and the country's rising population (90 million and growing) put pressure on jobs and land.
The government's effort to make contraception affordable is significant for a country where one-third of the population lives on less than $1 a day, and most of the population remains in rural areas still dominated by traditional ties and religious teachings that don't favor modern family planning. In 2000, 8% of married women used contraceptives. That shot up to 30% in 2011, according to the latest Demographic and Health Survey (DHS).
In public clinics, most services are free. In private clinics, where conditions are often nicer, costs vary. Contraceptives like the popular Depo-Provera injection, which lasts three months, costs around $1, while an abortion costs about $15. The government promotes a female-centered contraception conversation; male condom use remains far less common. Health services in the capital are generally better than in the rest of the country. But even in Addis hospitals, water still randomly stops and power cuts are a daily disruption.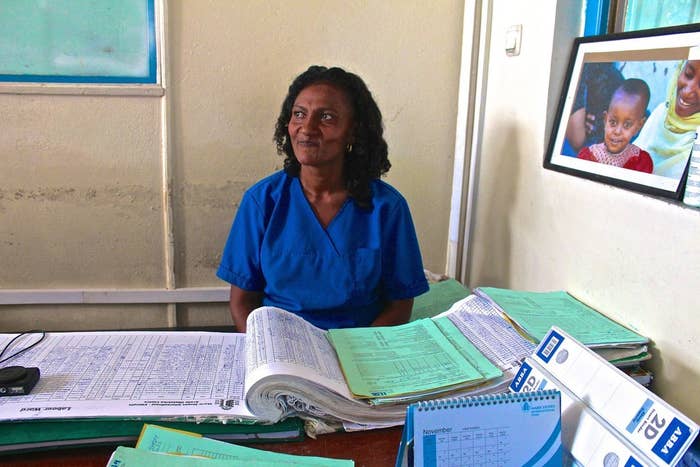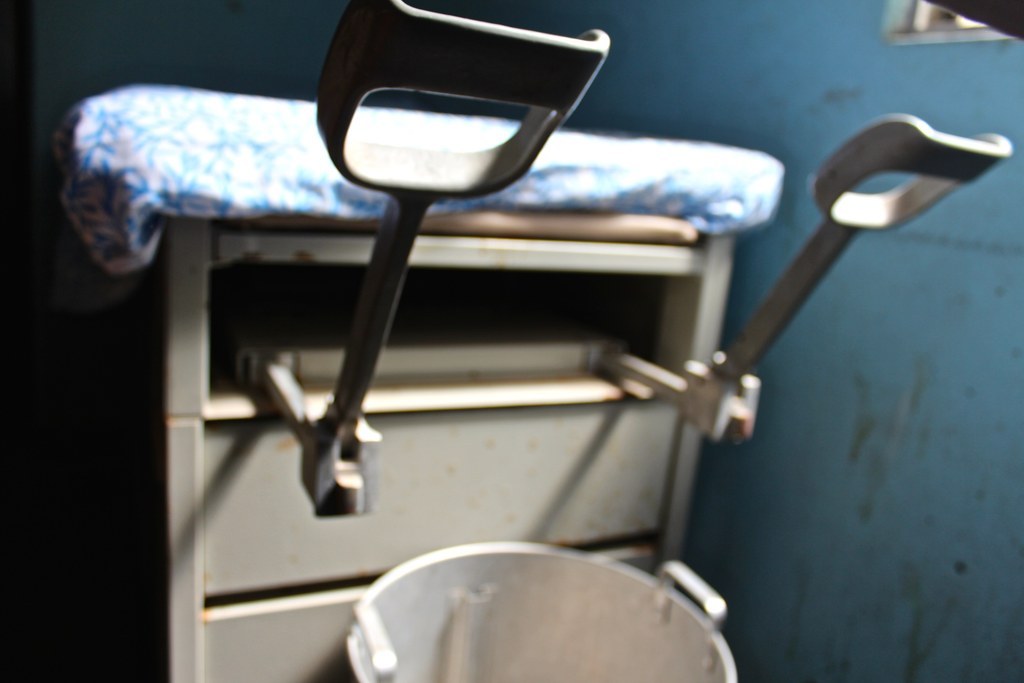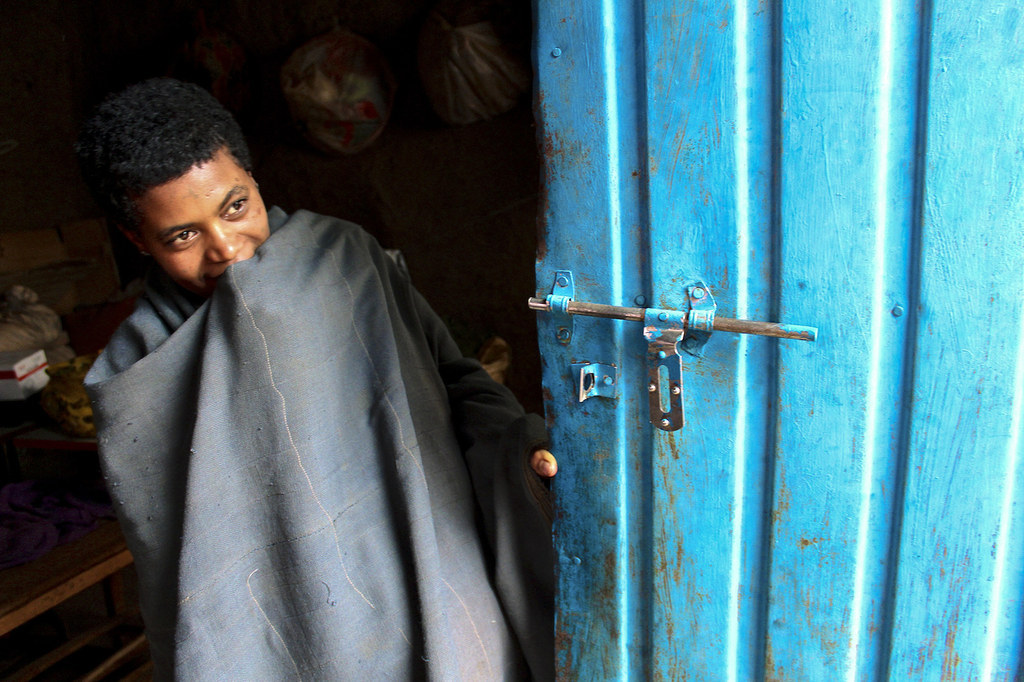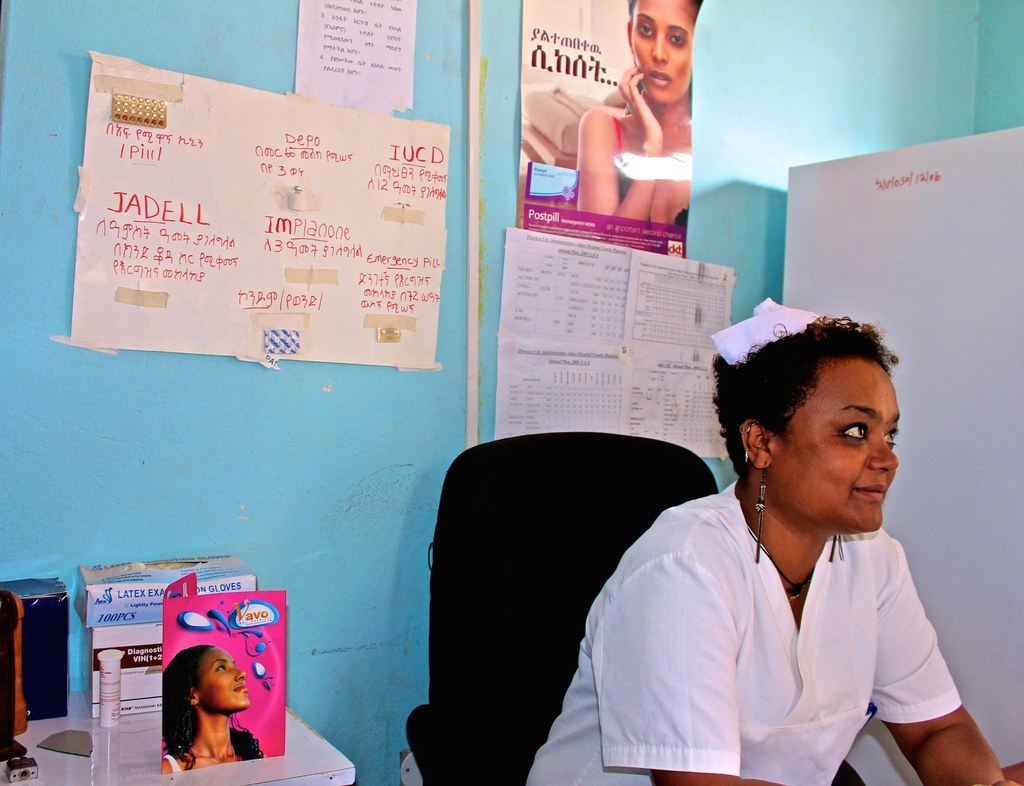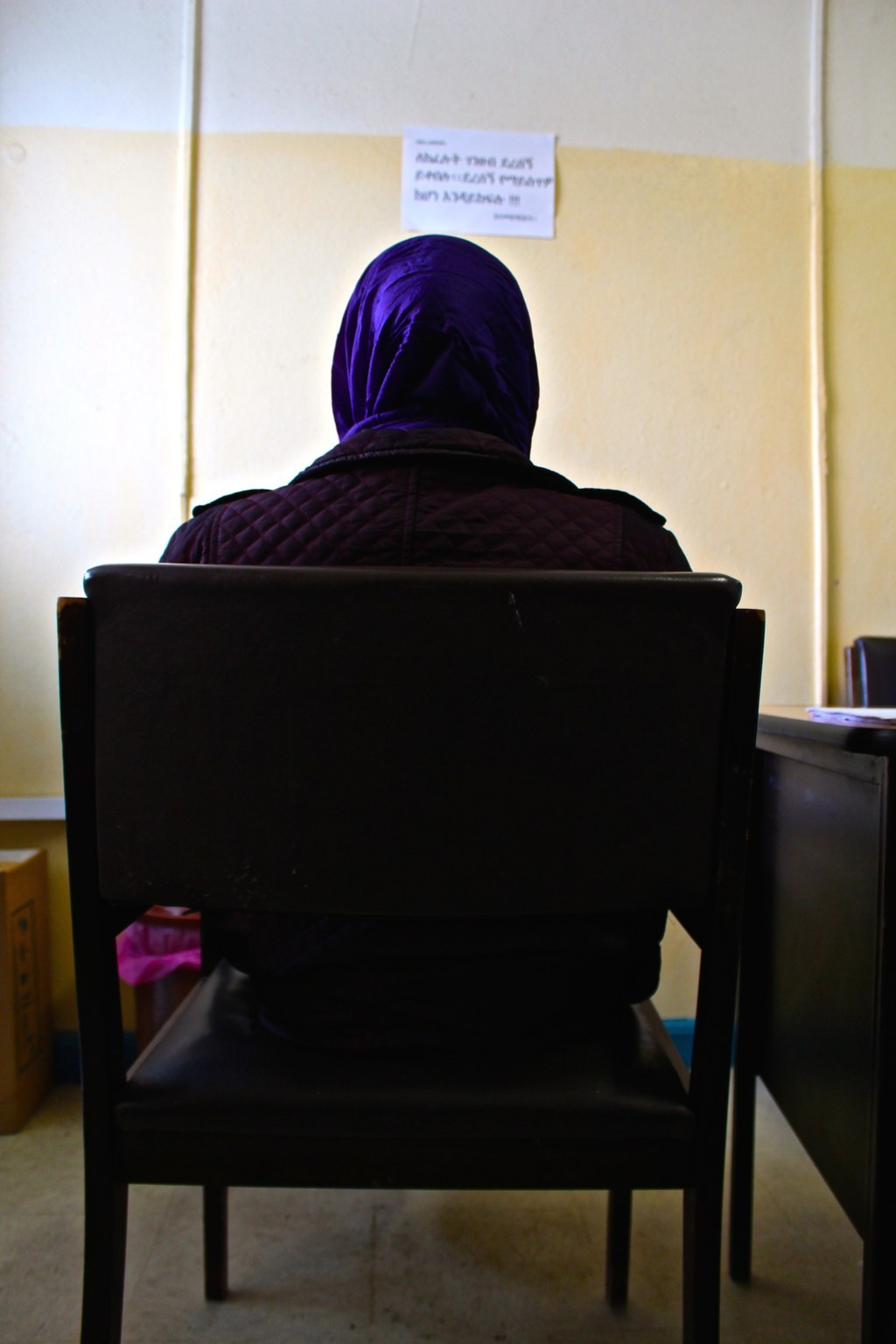 Miriam Berger was reporting from Ethiopia as a fellow with the International Reporting Project (IRP).