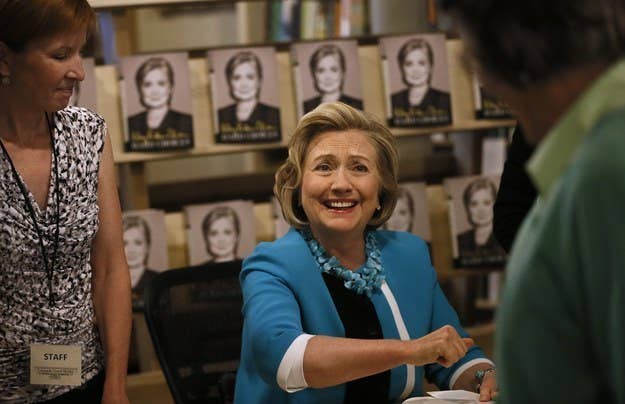 Egyptian and Lebanese media and politicians are spreading the false claim that in her new book Hillary Clinton admits to creating "the Islamic State of Iraq and Syria", aka ISIS.
The claim, also spreading on Facebook, is based on quotes from her book Hard Choices that are entirely fabricated.
Hard Choices, which hit U.S. bookstores with much fanfare in mid-June, chronicles Clinton's four years as secretary of state in President Barack Obama's first administration. Clinton has criticized the Obama administration's hesitancy to arm Syrian rebels and argued that the lack of action enabled ISIS' regional rise, but never writes that the U.S. had a hand in creating ISIS to create regional chaos, as stated in the falsified quotes.
The accusations prompted the U.S. Embassy in Lebanon to take to Facebook and Twitter and formally deny the claim on Aug. 6.
"Any suggestion that the United States ever considered recognizing ISIS as anything other than a terrorist organization, or had any role in its creation, is patently false. Allegations circulating in Lebanon to the contrary are fabricated."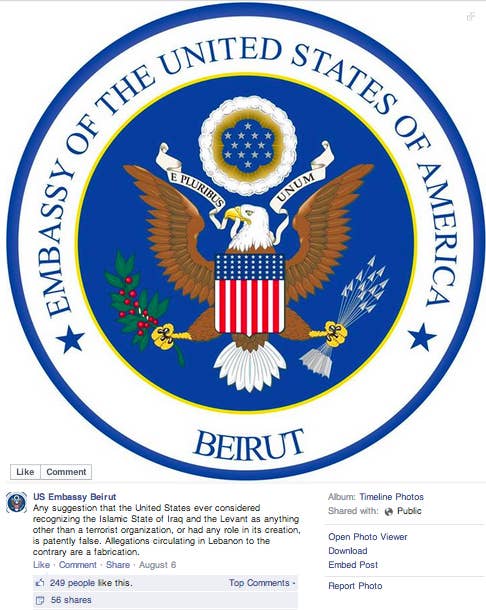 Lebanon's Foreign Minister Gebran Bassil tweeted that he was one of those who asked U.S. Ambassador Hale about Clinton's alleged stated support for ISIS.
Here's Egyptian Minister of Culture Gaber Asfour telling an enthusiastic crowd that he read that Clinton admitted to creating ISIS to stop the "June 30th revolution," which ousted former President and Brotherhood member Mohammed Morsi.
Egypt's al-Shorouk newspaper reported Aug. 6: "Hillary Clinton drops a bomb and admits: Yes... I agreed with the [Muslim] 'Brotherhood' to promote 'Daish' [ISIS]"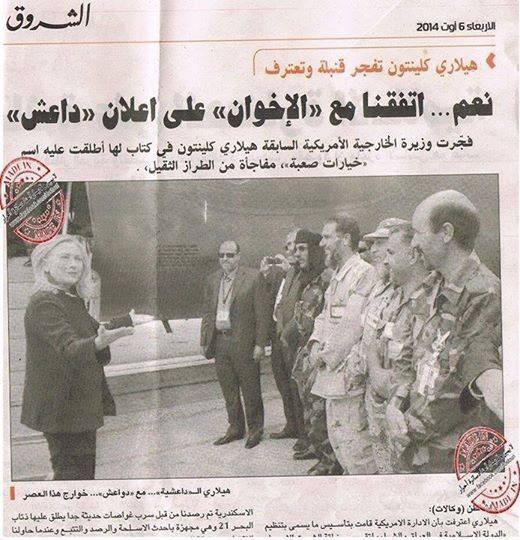 As the false Clinton claim continued to spread, the Egyptian blogger Egyptian Chronicles lamented how easily social media — a critical force in enabling the spread of ideas that sparked the Arab Spring — could be co-opted in Egypt's current political context.
"...This is the curse of using the social media as alternative media. The weapon used by the Pro-Democracy groups and opposition groups in Egypt against the regime has turned against them I am afraid. But again this is a double-edged weapon and like the tide will turn against them."